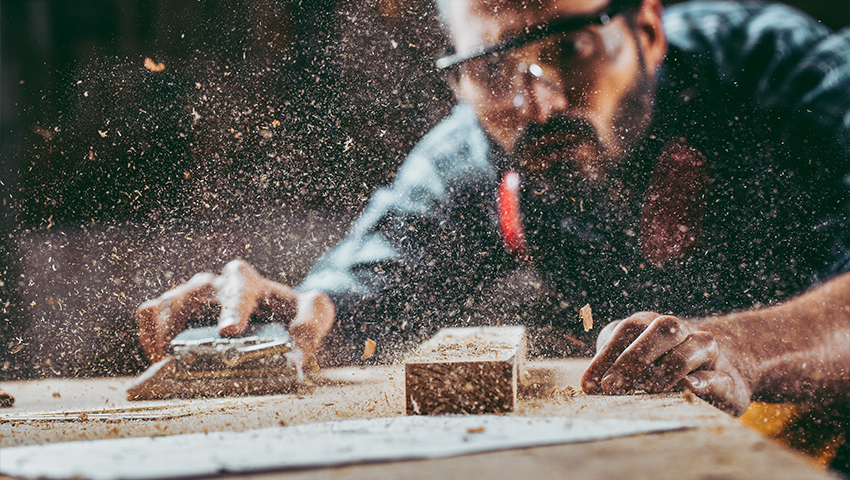 How to deal with suppliers in your small business
Are you starting a new business and dealing with suppliers for the first time? Almost all small business in Australia, regardless of business srtucture, will be working with a range of suppliers to deliver their products or services.
Whether you run a café, freelance service, plumbing business or hair salon, dealing suppliers is a major part of business life.
In the infancy of a business, you're gong to need to source, appraise, negotiate, retain and review a large host of suppliers. Let's work through the nuts and bolts of vendor activity and what you should be considering.
What kind of suppliers do you need?
In the early stages of your business, sit down and write up a list of all the suppliers you'll require for your products or services.
There'll be a lot more on this list than first meets the eye – we're not just talking about physical goods and commodities.
Do you need to seek suppliers for the following?
internet
insurance
financial and banking products
software, apps, and solutions
devices
equipment
perishables
goods for further sale
property
furniture
How to find suppliers
How do you start out tracking down suitable merchants? The most obvious method is thorough internet research.
There is, of course, a web of misinformation and self-promotion which will be woven throughout your research. Be sure you never trust any single source and take a vendor's own testimony with a large pinch of salt.
Ways to mitigate misinformation and be sure your chosen supplier is legitimate are:
use comparison sites
consult user feedback and review sites
seek personal recommendations from other businesses
attend tradeshows and engage them face-to-face
use ASIC to research business details and history
join a professional network or industry forum
Criteria for choosing a supplier
In choosing a supplier for your small business, you should forgo the haphazard or gut feel approach. Instead make use of a checklist criteria to be sure you haven't been swayed by marketing and are in fact choosing the most suitable option.
Once you've narrowed down a shortlist (based on your above research) appraise them by creating a spreadsheet or similar and comparing them directly based on the following criteria:
Price
While you will always be drawn to the cheaper vendor, when comparing price don't forget about quality and value – you don't want to be foisting low quailty supplies onto your customers.
Reliability
Do your best to determine the reliability of your supplier through looking at reviews and chatting to existing customers – will they be able to supply you on time?
Size of their operations
While there's no reason a smaller supplier can't satisfy your needs and do so reliably, it's worth looking at larger suppliers who will have deeper resources, better developed systems and more employees to mitigate 'worst case scenarios' and ensure steady and accurate supply.
History and stability
How long has the merchant been in business for? Is there a strong history of stability in their business? While a new supplier may be hungry for business and looking to go above and beyond, a solid working history is hard to look past.
Locality
Having a supplier that's local to your area has huge benefits including swiftness of service, lower price points, ease of supply and being able to manage any issues face-to-face if necessary.
Background
Ask for and check references when courting a new supplier to ensure they're a good fit. Furthermore, you can check if the supplier is using supplies as a security or to service a debt by visiting the Personal Property Securities Register.
Make sure you negotiate with suppliers and create contracts
Your ability and willingness to negotiate with a vendor will have a significant impact on your ability to turn a profit and reduce unnecessary overheads.
Never take the first price and remember that price isn't the only variable you should be negotiating.
Draft up a contract
As part of your negotiations you should be drafting up a supplier agreement which leaves no grey area as to:
price
invoice due dates and payment terms
quantity and discount rates
delivery expectations and time frames
warranty terms
insurance responsibilities
termination and dispute clauses
any other factors or expectations that are important to your business and its operations
Reviewing suppliers
It's prudent to review all your suppliers on a regular basis. Many businesses choose EOFY to not only deal with compliance, but to also spring clean their businesses and review business models and suppliers.
It's easy to feel a sense of inertia when you have a supplier locked in. But remember to review all suppliers at least yearly to ensure you're still getting the best price, service and quality.
New players enter the market regularly and there may be a better deal – but you'll only discover it if you review your current supply chain and engage in fresh market research.