Online accounting basics from $8 p/m
Our only compulsory module. Get started with our 'Core'.
Who knew your cashflow could look so good. In real-time too!
Gain immediate clarity over your net business. Take control by keeping track of receipts, payments and GST. Watch your net position change real-time.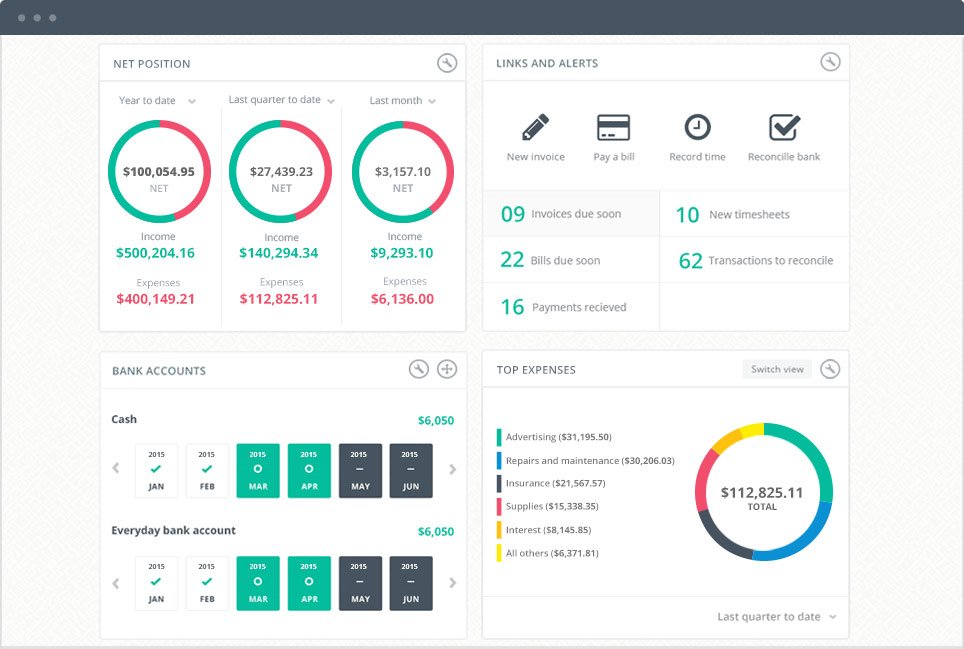 "With the dashboard view, my clients are seeing a different side of their business and taking more control."
— Stephanie Luck, Bookkeeper and BAS agent.
Reconcile your bank transactions
Manually import your bank statements into Reckon One. Then categorise unlimited transactions!
Automatically import transactions from your bank using our BankData module from only $8/mth.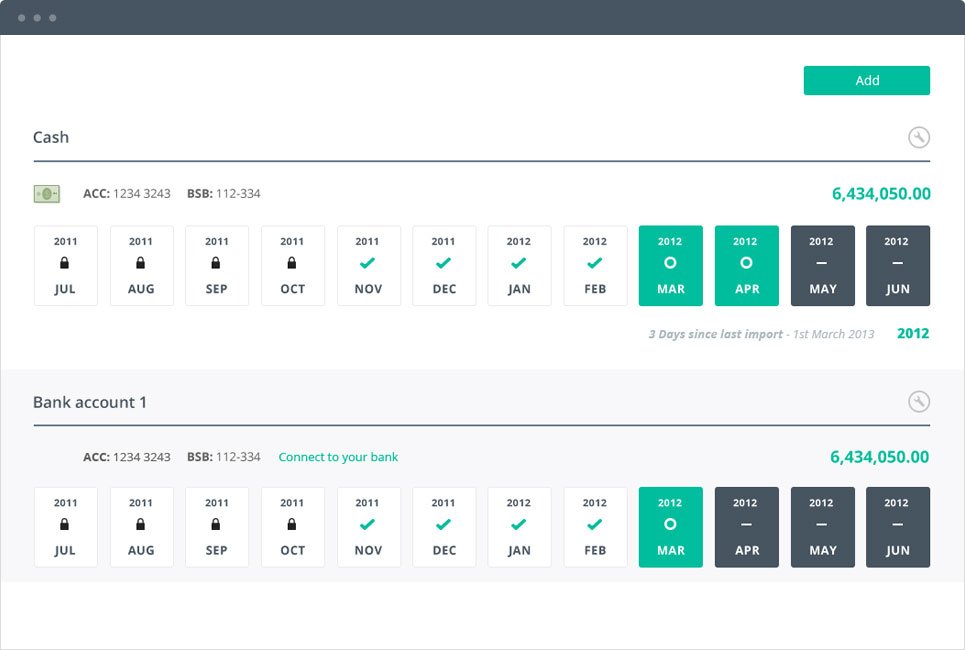 Generate 20+ different reports
Create impressive reports, and use powerful tools to gain insights. For instance compare net positions between quarters, then 1-click to easily 'drill down' to the details.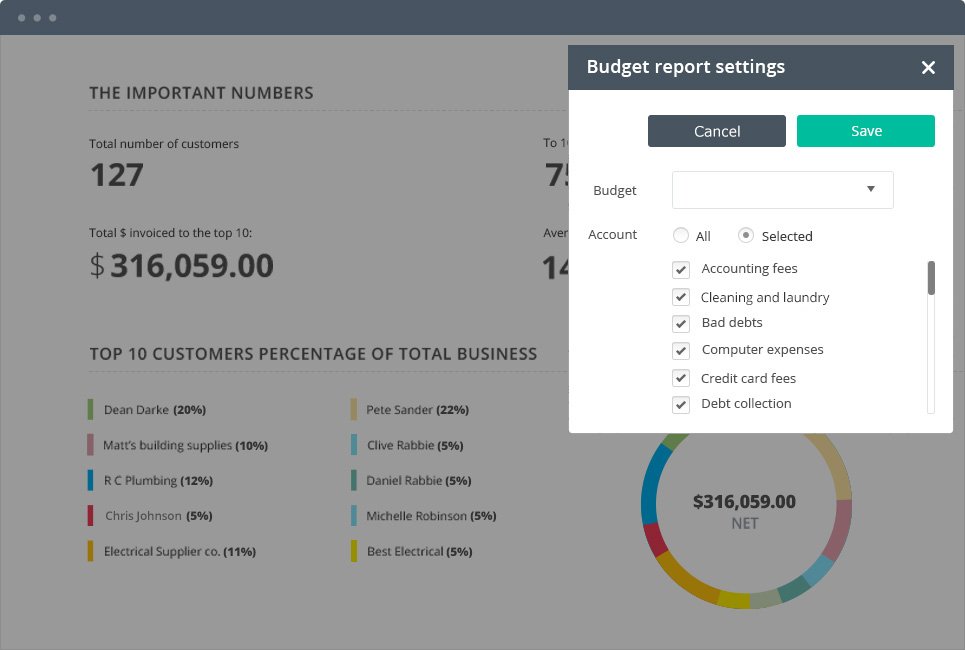 "We used Excel spreadsheets previously. Reckon One has been a very cost effective alternative that provides more extensive and flexible reporting for the club."
— Ken Davies, Club Treasurer
Master your budgets. Become a forecasting guru.
An engaging budget tool that lets you allocate resources and plan for the future. Create scenarios for your business finances to improve forecasting. #Nostradamus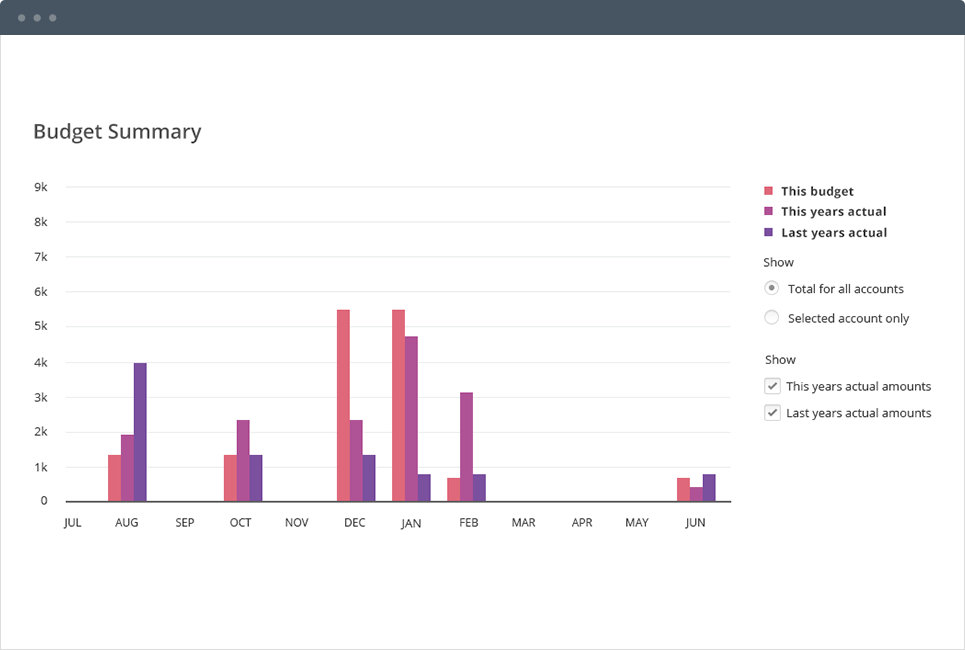 Share your book with unlimited users
Share your files with your accountant, bookkeeper, and your whole team. Our powerful 'user roles' system lets you control employee access extremely accurately. And simplify screens for better security and faster learning.