Online accounting basics from $12/mth
Monitor your day-to-day income, expenses and cash flow with real-time reporting.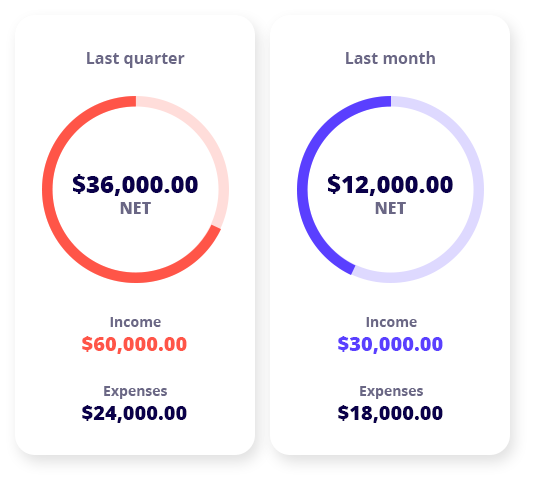 Who knew your cash flow could look so good. In real-time too!
Gain immediate clarity over your net business. Take control by keeping track of receipts, payments, and expenses and watch your net position change in real-time. Plus, track and manage everything related to GST.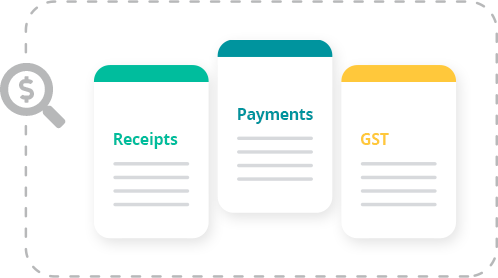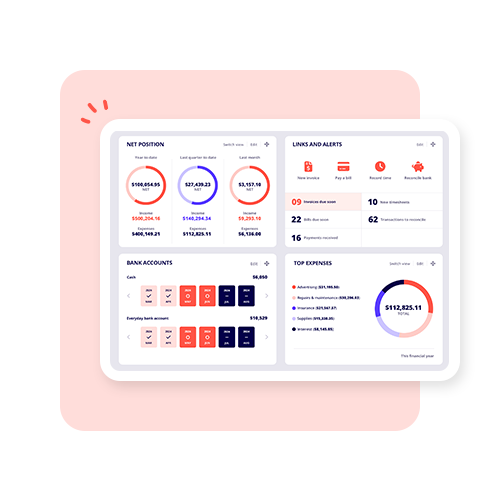 Reconcile your bank transactions
Manually import your bank statements into Reckon One. Then categorise unlimited transactions, helping you to keep track of the money coming in and out of your business or add automatic bank feeds with our BankData module!
Customisable dashboard & 20+ different reports
Create impressive reports, and use powerful tools to gain insights. The dashboard is customisable according to the needs of your business. Add net position comparisons between financial quarters and drill down to income and expenses. All beautifully presented, with fully configurable graphs and easy to understand colour coding.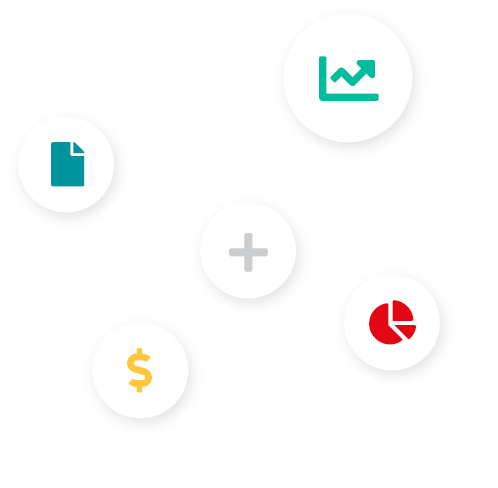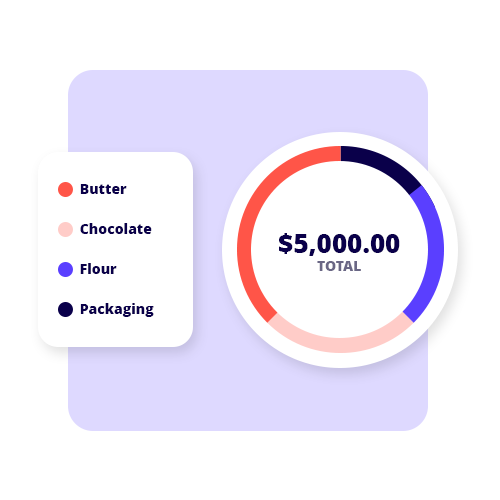 Master your budgets. Become a forecasting guru.
An engaging budget tool that lets you allocate resources and plan for the future. See where you're making money and where you're spending it for a better understanding of your business. You can even create scenarios for your business finances to improve forecasting. #Nostradamus.
Share your book with unlimited users
Share your files with your accountant, bookkeeper, and your whole team in just a few clicks. Our powerful 'user roles' system lets you control employee access accurately, and simplify screens for better security and faster learning.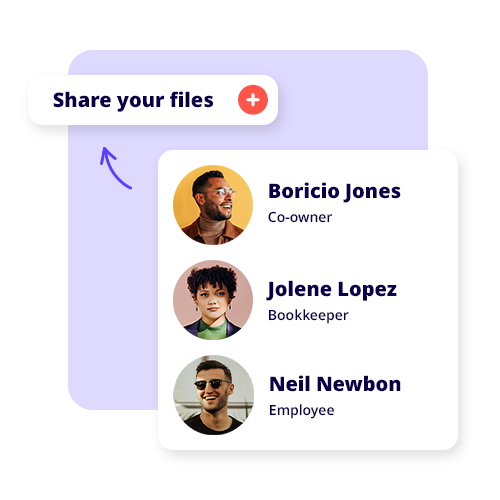 Try our online accounting software free today
Unlimited users. Cancel at any time.