RECKON LOANS
Business loans made easy
Apply today for a loan that works for your business.

No assets? No worries
There's no security required
to access up to $100,000.
Flexible
Borrow between $5,000 and $250,000 with loan terms from 3 to 24 months and cash flow friendly repayments.
Fast
Apply online in 10 minutes and you can receive funds in 24 hours.

Helpful
Our friendly team is available to answer questions on
1300 901 570.
Reckon Loans, powered by Prospa, Australia's #1 online lender to small business, provides quick turnaround finance. It's designed for small to medium business owners who need funds to grow, seize opportunities or to support cash flow over the short term.

"The process was too easy. I made the phone call, answered all the questions, and it took half an hour. I was approved within 24hrs and the funds were in my account that afternoon."
Why Prospa?
We've partnered with Prospa to create Reckon Loans and provide our customers funding that is faster and friendlier than your bank.

Advanced security
Prospa uses industry-recognised encryption standards and they're ISO 27001 certified for their commitment to customer privacy.
World class customer satisfaction
They're backed by a Net Promoter Score of +77 and are ranked #1 in the money category on independent review site, TrustPilot.
Trusted by over 12,000 businesses
They've already helped thousands of small businesses access the funds they need to grow.
Over $500m in small business loans
They've supported Australian businesses with more than $500 million and counting.
Reckon Business Loans is offered by Prospa Advance Pty Ltd ACN 006 593 219. Terms and conditions and fees and charges apply. Request more information by calling 1300 901 570. Reckon Limited is the introducer only and does not guarantee or support Prospa Advance Pty Ltd in any way. Prospa is not part of Reckon Limited.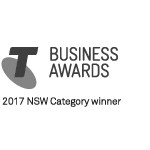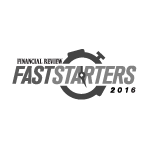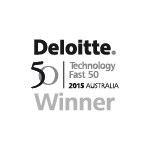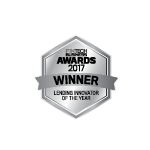 How it works
We take the work out of getting a business loan in three simple steps.

Easy application
Apply online or over the phone in minutes.

Fast decision
Get a decision and funding possible in
24 hours.

Keep the momentum
Enjoy cash flow friendly repayments with no penalties for early payback.
What you need to have ready
For loans of $100,000 or less, all you need is:
Your Driver's Licence number
The ABN for your business
The BSB and account number of your main trading account
For loans over $100,000:
You will need some basic financial statements like a P&L and cash flow, so we can evaluate the health of your business and see what kind of repayments your business can manage without stress.
Frequently asked questions
What's Reckon Loans?
Reckon Loans, powered by Prospa, helps businesses access loans from $5,000 to $250,000. The term of the loan is between 3 and 24 months, with cash flow friendly repayments that are either daily or weekly.
How fast will I get a response?
You can receive a response in as little as one hour, if you apply during standard business hours and allow Prospa to use an advanced bank verification system link to instantly verify your bank information online. If you choose to upload copies of your bank statement, Prospa can usually provide a decision in one business day.
What are the fees?
The amount due from day one includes the establishment fee. There are no additional fees (excluding any late payment or default fees) and no penalties for early repayment.
Is there any penalty for early repayment?
There are no fees for early repayment and no balloon payment at the end of your loan. Once you make the final payment, your balance will be $0.00.
Why is Reckon introducing Prospa?
At Reckon, we're transforming the way small businesses access funding. We're making business lending smarter, faster and easier. That's why we've engaged Prospa, Australia's #1 rated financial services company on TrustPilot. Prospa has funded more than $500 million to over 12,000 Australian businesses.
How fast will I get the money?
If you apply before 4pm on a business day, you can have money in your account that same business day. Otherwise, you will receive funding the next business day.
What is the interest rate?
Prospa offers a factor rate because terms are usually less than 12 months. A factor rate is expressed as a decimal figure not a percent. It varies based on your industry, how long you have been in business, the health of your cash flow and other factors. When a factor rate is used, interest is charged to the principal when the loan is originated.
What can Reckon Loans be used for?
Our fast and flexible funding can be used for any worthwhile purpose including business renovations, marketing, to purchase inventory, new equipment, general working capital and any other business requirement.
How does Reckon work with Prospa?
Reckon Loans is powered by Prospa. Reckon Limited is not a provider of financial services. Reckon Limited acts as an introducer only.
How much can I borrow?
Prospa may be able to provide you with a loan of up to $250,000. The total amount of your loan will depend on the specific circumstances of your business.
How do repayments work?
Prospa offers daily or weekly repayments that are automatically deducted from your nominated business account, which ensures repayments are seamless.
Is it safe to link my bank account to the platform?
Yes. Prospa is compliant with all applicable Australian quality and security standards. Prospa also encrypt all personal, sensitive and financial data. Prospa uses an advanced bank verification system link to instantly verify your bank information online so they can provide a response, usually in one hour.
Success Stories
See what other businesses just like yours are saying about us!

"The paperwork is very simple, very easy. The whole thing from start to finish took about two and a half hours. It doesn't affect your cashflow, it gives you that sense of security. It's just one easy payment each week to come out of your bank. You don't even notice."
James Mussillon, Courgette Restaurant
Business loans made easy
Complete the application below and get a decision in 24 hours. 
Thank you for submitting your application for a Reckon Loan
We'll notify you shortly on the status of your application and we may request some additional information from you.
In the meantime, please read the FAQs for any questions you may have.