Business loans made faster and easier
Apply today for a loan that works for your business.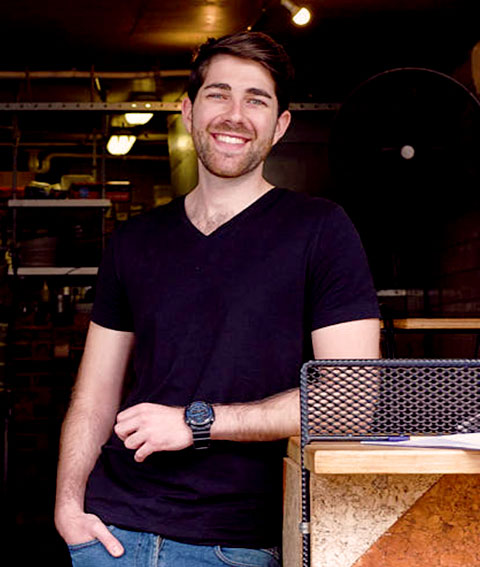 Business lending made simple to grow your business and manage your cash flow.
Reckon Loans provides fast access to business funding up to $500K to help make business happen.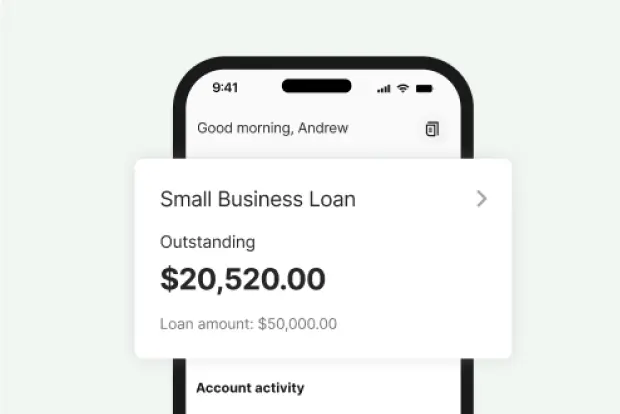 Small Business Loan up to $150K
Fixed repayments over 3 -36 months, with early payout options
No upfront security required
Easily online in 10 minutes, with minimal paperwork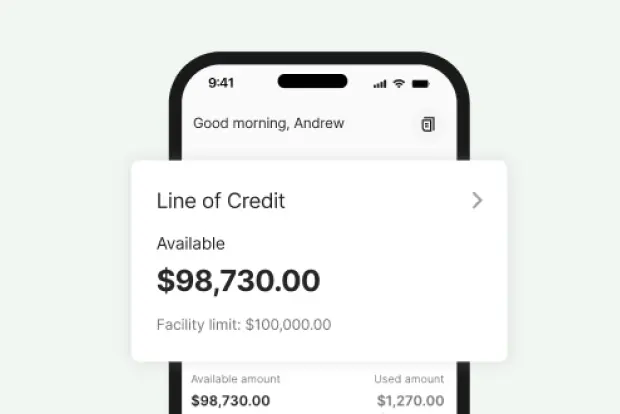 Revolving Line of Credit up to $150K
Repay and reuse over the 24 month term
Only pay interest on the funds you use
No origination fees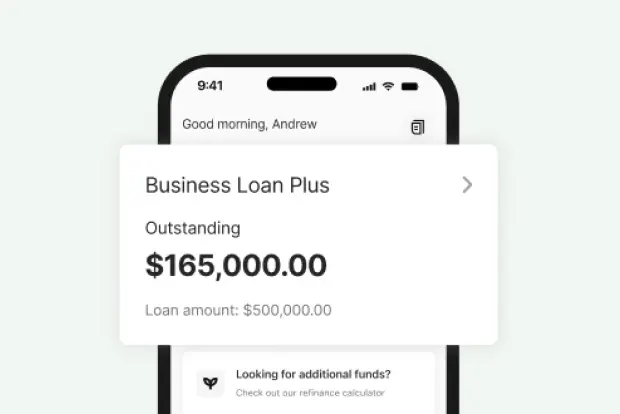 Business Loan Plus up to $500K
Pre-approval on loans above $250K with no credit checks for initial quotes
Fixed repayments over 3 -36 months, with early payout options
Dedicated lending specialists to supper you across the life of your loan
Success Stories
See how we have helped other businesses just like yours with their finance!
What you need to have ready
Business loans made easy
Complete the application below and get a fast decision and funding possible in 24 hours.
Thank you for submitting your application for a Reckon Loan
We'll notify you shortly on the status of your application and we may request some additional information from you.
In the meantime, please read the FAQs for any questions you may have.
Thanks for enquiring about funding with Reckon.
Unfortunately, we are currently not able to progress your enquiry to the application stage because your business does not meet our eligibility criteria.

Reckon Loans is a service offered by Prospa Advance Pty Ltd ACN 006 593 219. Reckon Limited is the introducer only and does not guarantee or support Prospa Advance Pty Ltd in any way. Prospa is not part of Reckon Limited. Reckon receives a fee for referral or may elect to participate in the loan. Eligibility and approval is subject to standard credit assessment and not all amounts, term lengths or rates will be available to all applicants. Fees, terms and conditions apply. These rates apply to Prospa's small business loan product only. See prospa.com for more details.
Frequently asked questions
What's Reckon Loans?
Reckon Loans helps business owners access business loans from $5,000 to $500,000. The term of the business loan is between 3 and 36 months, with cash flow friendly repayments that are either daily or weekly.
How fast will I get a response?
You can receive a response in as little as one hour, if you apply during standard business hours and allow Prospa to use an advanced bank verification system link to instantly verify your bank information online. If you choose to upload copies of your bank statement, Prospa can usually provide a decision in one business day. It's much faster than your bank.
How fast will I get the money?
If you apply before 4pm on a business day, you could have money in your account that same business day. Otherwise, you will receive funding the next business day.
What are the fees?
When you apply for our business loan, we will assess the risk profile of your business and provide you with a customised offer including loan amount, term and interest rate. The offer varies based on things like your industry, how long you've been in business, and the health of your cash flow.
When you take out a business loan with Reckon Loans, the only fee you will incur is an origination fee. There are no hidden fees for our business loans, and you'll know exactly how much you need to pay and when from day one. There's no compounding interest, no additional costs for early repayment and no additional fees (as long as you make your payments on time).
What are the repayment options?
Prospa offers daily or weekly repayments that are automatically deducted from your nominated business account, which ensures repayments are seamless.
Is there any penalty for early repayment?
There are no fees for early repayment and no balloon payment at the end of your business loan. Once you make the final payment, your balance will be $0.00.
Do business loans rely on your credit score?
Like traditional lenders, Prospa will conduct a credit check to look at your personal credit score in conjunction with your business health. Credit reporting bodies will compile a report on your credit worthiness based on a range of factors which include how many loan applications you have already made, your current credit if you have any, any overdue bills, past bankruptcy if applicable and any pending writs or court judgments.
Prospa does not rely solely on your personal credit score, they focus on evaluating the health of your business. They have developed a complex credit assessment tool which takes into account over 450 separate pieces of information.
If you apply for a loan of $5,000 to $150,000, minimum trading history periods apply. If you need $150,000 to $500,000 we'll require additional financials like a P&L statement. 
Why is Reckon introducing Prospa?
At Reckon, we're transforming the way small businesses access financing. We're making business lending smarter, faster and easier. That's why we've engaged Prospa, one of the #1 rated financial services companies on TrustPilot. Prospa has funded more than $1.6 billion to over 28,750 Australian & New Zealand businesses.
How does Reckon work with Prospa?
Reckon Loans is powered by Prospa. Reckon Limited is not a provider of financial services. Reckon Limited acts as an introducer only.
What is the interest rate?
Our interest rates vary depending on things like industry, how long you've been in business, and the health of your cash flow.
If you wish to receive your individual rate from Reckon Loans, please call us on 0800 367 282.
How much can I borrow?
Prospa may be able to provide you with a business loan of up to $500,000. The total amount of your loan will depend on the specific circumstances of your business.
What can Reckon Loans be used for?
Need finance to expand your business plan and reach your business goals? Our fast and flexible business loan can be used for any worthwhile purpose including renovations, marketing, to purchase inventory, new equipment, general working capital and any other business requirement.
Is it safe to link my bank account to the platform?
Yes. Prospa is compliant with all applicable Australian quality and security standards. Prospa also encrypt all personal, sensitive and financial data. Prospa uses an advanced bank verification system link to instantly verify your bank information online so they can provide a response, usually in one hour.
"The process was too easy. I made the phone call, answered all the questions, and it took half an hour. I was approved for a business loan within 24hrs and the funds were in my account that afternoon."
Yesha Avsar, Just Pets