Manage payroll on the go with the Reckon Payroll App
Includes unlimited employees. ATO approved & STP compliant.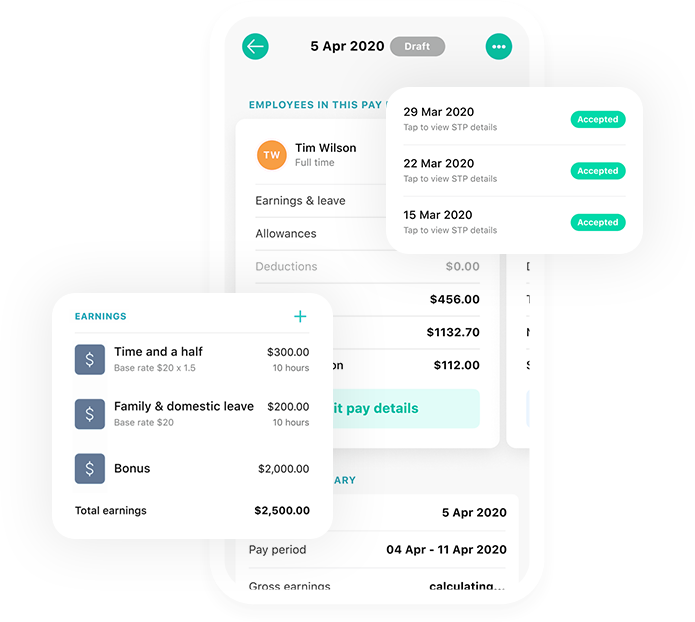 Payroll software that's ATO approved & STP compliant
The Reckon Payroll App is an ATO approved & STP compliant solution. Custom designed and built in Australia, so you can be confident you're up to date & compliant with payroll legislation. You're also STP compliant as STP submissions are built right into the payroll process!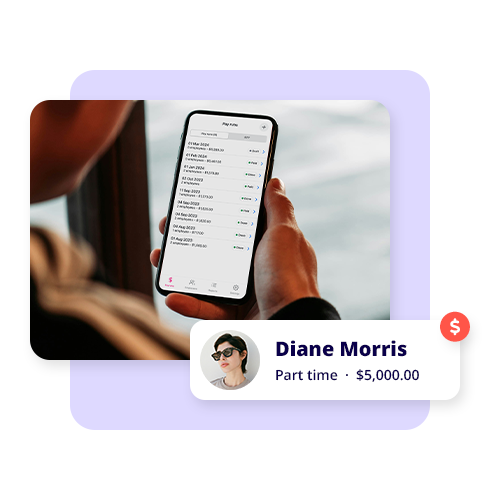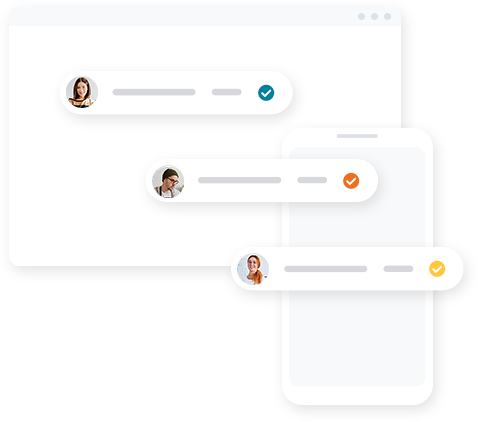 Easy payroll that's available on mobile & web
Payroll doesn't have to be hard! We've created a user-friendly mobile app that anyone can pick up and master in just minutes. Available on iOS, Android you can create a pay run, manage STP, PAYG and entitlements on the go, from wherever your business takes you! With Reckon Payroll Premium and you can also manage payroll on a web browser, with automatic syncing between devices.
Affordable payroll with unlimited employees
Reduce the cost of compliance with the Reckon Payroll App. With an easy-to-use payroll software that includes unlimited pay runs and employees – it's the perfect solution for small businesses.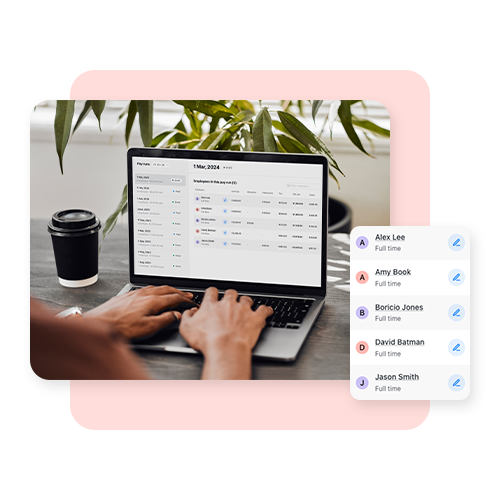 Give your employees access to their own payroll portal
Invite your employees to download Reckon Mate, our employee facing companion app to the Reckon Payroll App. Give them access to their own personal payroll hub for checking payslips, leave balances, payroll summaries and more.
Safe, secure hosting from an Aussie company you can trust
Your payroll is in safe hands with Reckon, a publicly listed company with over 30 years experience in the accounting & payroll industry. Your payroll data is protected with leading hosting, multi-factor authentication and rigorous ATO security requirements.
Get started for just $9.99/month!
Sign up to get your first 3 pay-runs free with Payroll Premium!
PAYROLL APP
$9.99
/month
Unlimited employees
Process pay runs
STP compliant
Community support
Reckon Mate compatible
Email payslips
Track leave balances
Live chat support
Payroll reporting
Works on desktop
Do I need payroll software?
Your employees are one of your business's most important resources. They help you interface with your customers and keep the business running smoothly.  It's vital and part of your legal obligations as an employer to pay your employees correctly and consistently. However many business owners find the payroll process to be overwhelming, complicated and time-consuming. That's why many companies rely on online payroll software, to ensure proper payroll management.
Managing your payroll manually or by excel can open your business to costly mistakes and legal repercussions. Investing in payroll software can save you time, stress and money. This is the case even for very small businesses with 1-2 employees.
The Reckon Payroll App starts from just $9.99/month for unlimited employees, which makes it an affordable option no matter how big your team is.
Can I use the Reckon Payroll App on other devices?
Yes, our Premium plan includes additional benefits including the ability to manage your payroll from your phone, tablet or laptop. This gives you the ultimate flexibility to manage payroll to suit a variety of small businesses and business needs.
What are the benefits of Reckon Payroll App?
The benefits of using a mobile app for your payroll include:
The Reckon Payroll app includes unlimited employees, which means as your business grows and you hire more staff your payroll cost stays flat!
Automatic compliance updates mean you're always up to date with the latest payroll information and ATO legislation
A mobile application means you can log in and manage your payroll from anywhere
Automatic calculations including wages, leave and deductions etc save you time on manual calculation
Tracking payroll through software gives you a much more secure and stable record of employee data and help prevent costly mistakes
Our payroll solution suits a variety of business needs and helps you manage your payroll data better!
How do I download the Reckon Payroll App?
The Reckon Payroll App is available on both the Apple App Store and Google Play store. Simply follow the buttons on the page of type "Reckon Payroll" into your app store search bar.
Download the Reckon Payroll App now
Includes unlimited employees. ATO & STP compliant.