Track time & create unlimited timesheets 
Track time and manage employee timesheets with our time easy-to-use time tracking software!
Unlimited employees, unlimited timesheets
Get your entire team tracking the hours they work for one flat fee of $4/month. Reckon One Time isn't priced per user, so you can have your entire team tracking and managing their hours for a price that won't break the bank.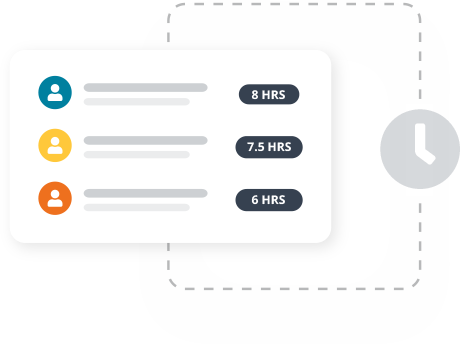 Easy to use online timesheets
Invite your staff to access your Reckon One book under the employee system role. This provides them their own login to create timesheets. From there it's quick and easy for your employees to create their own timesheets, ready for you to approve.
Approve timesheet submissions with a click
When your employees finalise their timesheet they submit them for approval. From there you can approve or decline them with the click of a button, ensuring all employee timesheets are accurate. You can also add a decline reason so your employee knows why, allowing them to correct their timesheet and resubmit it for approval.
Create pay runs from your timesheet entries
With one checkbox you can pull in your timesheet data to create a pay run*. Once timesheet data has been imported into a pay run, it can be updated and edited like normal including editing individual employees or adding employees without timesheet data. A massive time saver for busy business owners!
*Requires payroll. Add unlimited payroll for an extra $8/mth >
Assign billable time to clients
Your employees can also mark their timesheets as billable and assign them to a client*. From there, when you create an invoice for that customer, a little pop-up display prompts you to add this billable time to their invoice. Great for agencies, freelancers and tradies!
*Requires invoicing.
Try our timesheet software for your whole team today, for free!
Cancel anytime. Unlimited users.