Get paid faster with Reckon online payments
Connect your Reckon invoicing to online payment providers to accept payments online & make it easy for your customers to pay you.
Use online invoice payments and get paid from the invoice
Connect Reckon invoicing with an online payment service provider and take credit card payments and bank account payments directly (Pinch Payments only) from the Reckon invoice. Your customers can pay their invoices anywhere, anytime and on any device by simply clicking "Pay Now" or the payment links. With more payment options, you'll have happier customers and get paid quickly!  Plus, unlike PDFs, Reckon online invoice payments provide better and secure online protection from fraudulent activity.
Popular with: ✓ Tradies ✓ Professional Services ✓ Graphic Designers ✓ Freelancers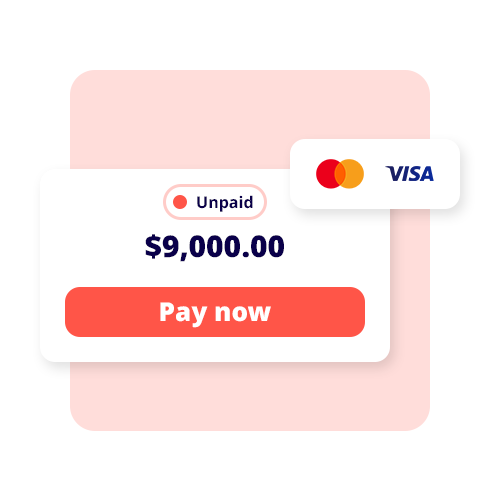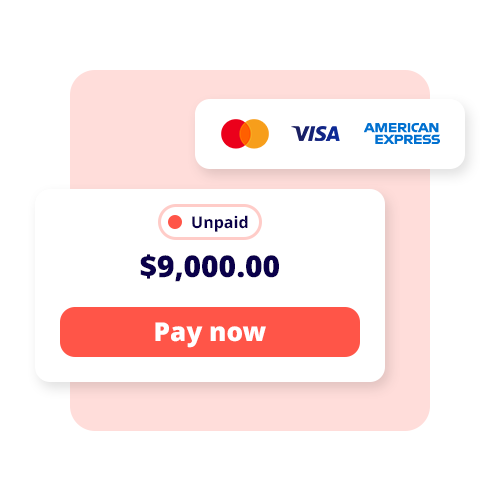 Recurring payments & subscriptions
With recurring payments your customer authorises ongoing payments, allowing you to take money directly from their bank account whenever an invoice is due (similar to a gym subscription). Once your customer approves the future payments the payment provider will automatically collect payment on the invoice due date. Save time chasing customer payments & creating invoices.
Popular with: ✓ Sporting clubs ✓ Member associations ✓ PTs ✓ Gardeners ✓ Cleaners
Payment plans & instalments
Businesses with large invoices can breakdown the initial invoice into a series of instalments, all tracked on the one invoice. Options include deposits, recurring payments, fixed amounts or a percentage of the invoice total. By offering custom, flexible payment plans to your customers you can increase sales and provide a better experience to your customers. Breaking up large invoices also helps to evenly distribute cash flow through your business.
Popular with: ✓ Building & Construction ✓ Accounting & Finance ✓ Lawyers
Compare online payments providers

On-charge transaction fees
Breakdown existing invoices




Braintree Australia lets your customers pay their invoices online with debit card, credit card or Apple Pay giving them more ways to pay & helping you get paid faster.

PayPal provides a secure method of payment processing for your customers. Plus, when the customer pays you, a receipt for the invoice is created & marked as paid.

Pinch has everything you need to manage invoicing & payments including "Pay now" buttons, recurring payments, instalments & auto reconciliation of paid invoices.
Try invoicing with online payments free for 30 days

Get Reckon One today, choose your payment provider & start taking payments today!