RECKON VS XERO
Looking for a Xero alternative?
You've come to the right place.
Reckon One is online accounting software that will help you beat the Xero blues.

 Or convert from Xero for free
Who is the most beautiful of them all?
The hype vs reality.
Reckon One was designed much more recently than Xero, using the latest design trends and user experience. It's a pretty sexy look for an accounting software package we must say.
So forget the marketing spin and decide for yourself which is the 'beautiful accounting software'. We'll let our screens stand for themselves:
Browse Reckon One screenshots

"Easy to use, and can only get charged for what you use, at a reasonable price."
— Brenton Wilson, Wilson Autocare
A Xero alternative that's up to 80% less per month.
Let's face it Xero is expensive! Reckon One is premium, modern accounting software at a fairer price.
Better software, not just big marketing campaigns.
The savings we make are passed on to you.
In comparison to the Xero Starter plan. Data correct as at November 2016.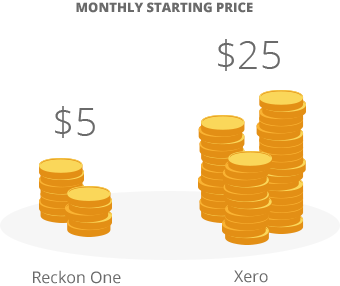 "Great conversion from Xero, good customer service and a much better price. Many thanks"
— Lindsay Forwood | Pest Control Toowong
Reckon vs Xero
Get more bang for your buck! Don't pay more for the same features.
RECKON ONE
Invoices & BankData, Payroll & Projects plan.
Keep on top of GST & BAS
Works on both Mac & PC
Free product updates
Unlimited payroll
Automatic bank reconciliation
Unlimited project management
Unlimited invoices
Free customer support – phone & online
Keep on top of GST & BAS
Works on both Mac & PC
Free product updates
Payroll – 5 employees only
Automatic bank reconciliation
Project management*
Unlimited invoices
Free customer support – online only
Multi currency
* Xero projects is $10 extra for 1 user per month + $7 for each additional active user per month.
Better value as your business grows.
…While Reckon One starts from just $5/mth
With our super low starting price, you can scale up and potentially save 100's of dollars a year. Reckon is the perfect Xero alternative for a growing small business!
Get better bang for your buck with Reckon One
1Annualised cost of Xero starter plan at $25/mth.

"Reckon One is not only a pleasure to use, it is the best investment my small business has made thus far. Consistently saves me 10 hours per week in bookkeeping time."
— Ken Morrison, The Celtic Bakery
Accounting simplified.
Easy to learn and use.
Unlike Xero, Reckon One gives you the power to add features as you need them.
This removes clutter and so you don't become overwhelmed by the accounting. Your accounting experience can be as simple or complex as you want it to be.
With Xero, you may get the 'kitchen sink' of complexity thrown at you, no matter how simple your accounting needs.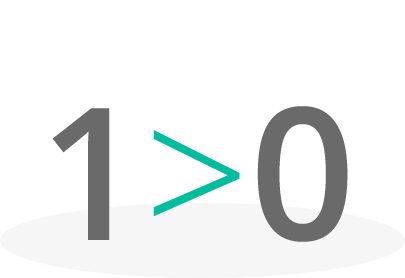 "Reckon One has been a complete game changer for my business"
— Stephanie Luck, Bookkeeper and BAS Agent
The best technology. Future proof your business.
Reckon One is miles ahead of Xero on a number of technology fronts.
Our software is built using HTML5 technology while Xero is a generation behind and uses HTML4.
We've also been using Amazon Web Services as our data storage solution for over 2 years. This is the industry standard for cloud data storage. Meanwhile Xero is still playing catchup! #BestOfTheBest
What's more, the entire Reckon One solution is built in-house so you enjoy a seamless, fast and integrated user experience.
Xero on the other hand, purchased a 3rd party Payroll application and 'tacked' it on to their existing software.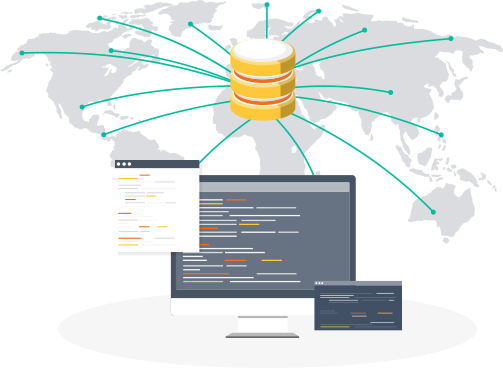 "Hands down the best mobile app in the market"
— Sholto MacPherson | Digital First
A fair-go for Australians.
We're a proud Australian company and we don't believe in gouging Aussies to subsidise customers overseas.
Xero charges Australian customers 30% more than its UK customers, and 50% more than US customers on their starting package.*
*Reckon v Xero comparison as of July 2016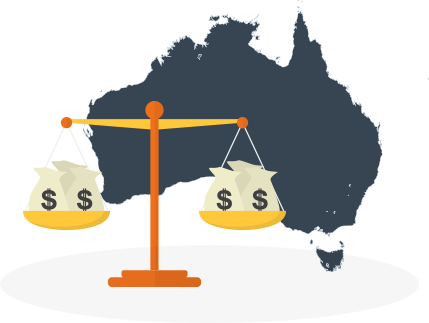 "Love it! So easy to use. Perfect for my very small business."
— Nicole Ruigrok, Each Peach
Projects & job management for better strategic decisions.
Whether you are a tradie, a consultant, events planner, or someone who handles multiple jobs at one time, Reckon One will be a lifesaver for you.
Our Projects add-on module makes it easy for you to charge different rates for different customers – saving you tonnes of time and help you make better decisions for your business.
Xero standard job management functionality doesn't come close*.
Reckon One vs Xero comparison (as of July 2016)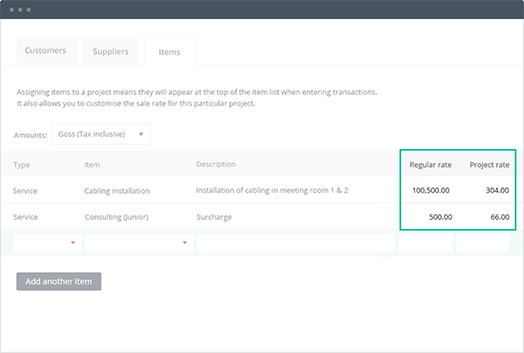 "I can invoice on the go… and it's 100% accurate."
— Jason Chivers, Jaycee Plumbing & Gasfitting
Record time spend on jobs
With the free Reckon One mobile app, you can and your team can record the time spent on jobs on the go.
Capture your time more accurately then invoice directly from your iPhone or Android mobile!
Xero can't track time from your smartphone.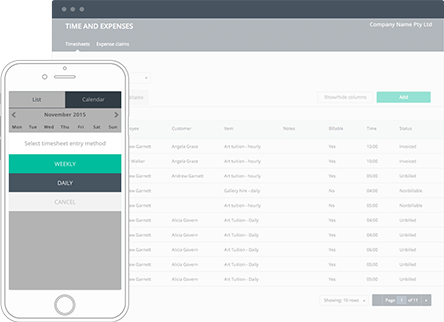 "We saved 10 hours a week on accounting admin time"
Receive support in real-time from a real person
When you reach out to our support team, you'll talk to a real person in who will take the time to listen to your questions and provide a solution.
Xero only offers online support.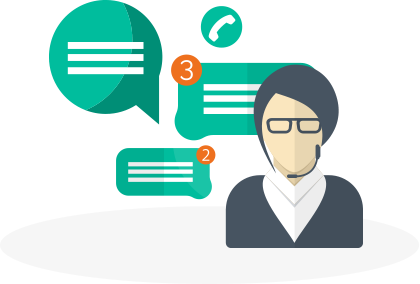 There are a million reasons to love Reckon One.

Cancel at any time
Switch us off whenever you want. Your data is saved for 7 years.

Automatic backups & updates
Your data is safe, and you're always on the latest, cutting-edge cloud accounting software.

Data stored in Australia
Store your sensitive accounting software data here at home, under Australian law.

Industry standard security
We use AES-256 bit encryption and multiple layers of firewalls to ensure your data is always protected.
How we protect your data >

Works on all devices
Our online accounting software runs on your PC, Mac, tablet or smartphone.
Reckon vs Xero
Convinced by Reckon One?
Try it free now, cancel anytime.