Looking for a Rounded alternative?
Get better bang for your buck with Reckon accounting software
Reckon is the ideal alternative to Rounded accounting software. Here's why!
Payroll functionality. Rounded doesn't offer a Payroll solution. Whereas Reckon has payroll which includes unlimited users.
Customer support. With Reckon, you'll speak to a real human at any time that you need us! Rounded only have the option of 'computer support'.
Supports multiple business types. Unlike Rounded, which specialises in software for freelancers and sole traders, Reckon One has the flexibility to adapt to your business type, so you can grow your business with confidence.
Better value for more features. With Reckon, you can expect to pay only $12/mth to track and report GST & BAS. Expect to pay from $24.95 with Rounded. Ouch!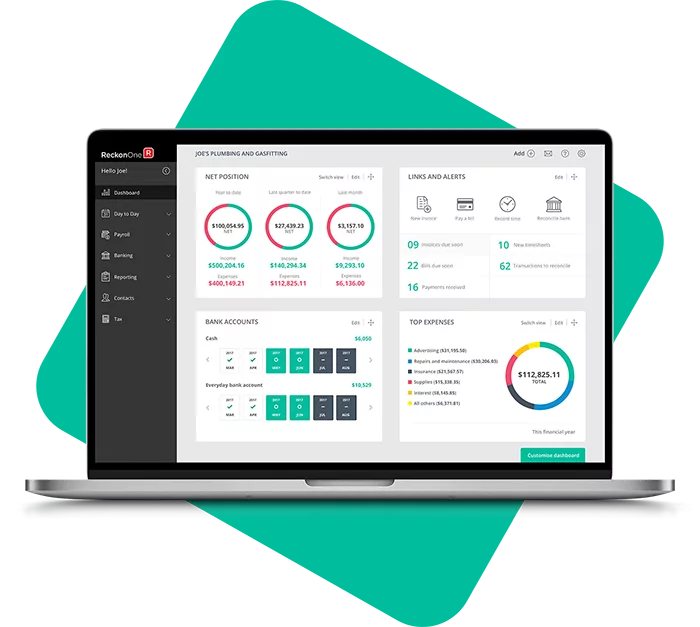 Compare Rounded vs Reckon One
Rounded 'Starter' plan vs Reckon One.






Unlimited payroll for $12 per month
Data correct as of November 2022.
Simplified so it's easy to use
Reckon One has been simplified to make it easier for you to conduct your business without getting sidetracked by the accounting jargon that Rounded may throw at you.
Simply add features as you require them, turn them off when no longer required, or pick from our selection of add-ons if you require more power.
With Rounded, you may be paying for complicated features in your software package that you don't even require.
Get powerful user controls
Reckon One goes beyond the basic user controls found in Rounded. Our cloud-based accounting software lets you assign user permissions for accessing specific types of data entry & access so you can run a safer, more accountable business.
What's more, you can set up unique user roles for each team member so they only see the functionality they need. This makes it an even easier solution for your team to pick up and use Reckon One. Start a free trial now!
The best technology, safe and secure
Reckon One is an accounting system built using the latest web technology – HTML5. We host your data on Australian servers using Amazon Web Services – the world's leading authority on cloud data storage solutions. Don't settle for alternatives!
How Reckon One Gives you great bang for your buck
Unlimited invoices
Invoice away, there's no more to pay!
Payroll software for unlimited employees
including Single Touch Payroll
Unlimited users & team members
included in all our plans
Better value as your business expands
*Monthly cost of Rounded Starter plan at the standard price, correct as of November 2022.
There are a million reasons to love Reckon One
Ready to switch to Reckon One?
Try Reckon One for free, cancel anytime.