COVID-19 Resource Hub
We're here to help with information, tips and resources to help you manage your small business during the crisis and into the recovery phase.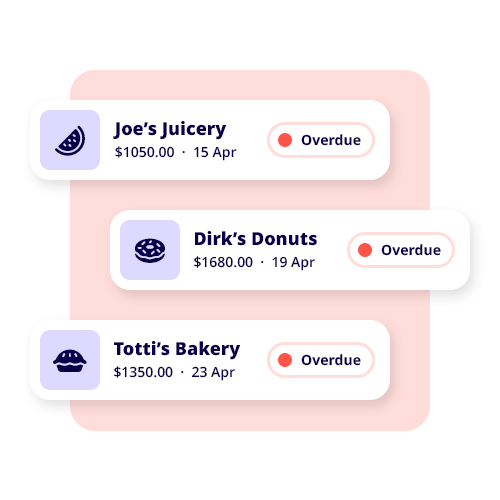 JobKeeper Payments changes
With the lifeline having had a serious positive impact on small business' ability to keep staff on the payroll, it's encouraging to see the wage subsidy is sticking around. To date, the JobKeeper initiative has supported around 3.5 million Australians and 960,000 businesses. While still in play, there'll be a reduction in payment amounts after September 2020, which needs to be folded into your business planning. Here's the latest on the changes.
Balancing the new normal
As we move further into 2020, the COVID-19 crisis continues to dominate our personal and professional lives. The old way of working  and running a business to some degree may never return, and this isn't necessarily a bad thing. Think of it as an opportunity to drive change. Here's some recent articles on how to adjust & change your business for the better!
Making sales during a pandemic >
Preparing your business for the future >
COVID-19 Business Guide
The spread of COVID-19 has changed the world and your business is likely facing extreme challenges that are overwhelming to tackle. We've created this guide to arm you with practical information to protect and insulate your business through the pandemic.
How to work from home…the right way
Many businesses have rolled out mandatory work-from-home policies amid the spread of COVID-19. So whether you're a newbie or WFH veteran, here's our two cents on what you can to do to stay productive…without going stir-crazy!
Take your business online
With COVID-19 restrictions forcing the population to stay home, people are purchasing more online. As a business owner, and where feasible, here are some tips on leveraging the opportunity of selling online.
The HR perspective throughout COVID-19

One of the major hits we're experiencing during COVID-19 is job uncertainty, changes to employment, and the way we manage and administer employees. We'll undoubtedly need to revamp the way we manage employees and to give some insight we chatted to Reckon's HR Advisor, Pier Parmentier.
Manage cash flow with Reckon One
All the tools you need to forecast cash flow & make better business decisions.