2021 Federal Budget Update
Understand the key takeaways from the 2021 federal budget and how it will affect your business.
What is the budget?
The Australian federal budget is prepared by the Treasurer and presented to Parliament. The budget outlines the proposed revenue and spending of the Australian Government for the upcoming financial year. The federal budget is also a political statement of the government's intentions and priorities for the upcoming financial year and beyond.
The majority of government revenue comes from income & company tax, sales tax (GST) and interest and dividends. The government needs this revenue to pay for the public goods and services it provides including education, health, defense, infrastructure, welfare and much more.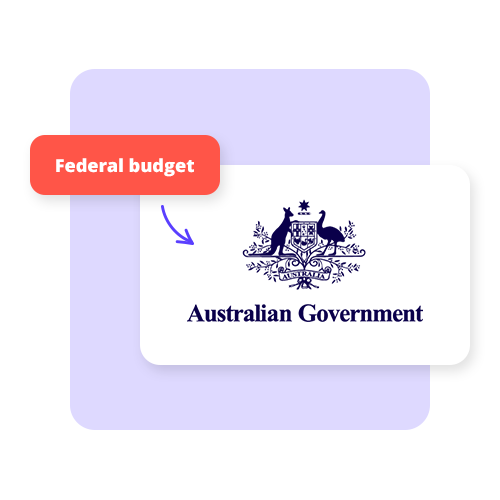 The small business budget wish list
What did the 2021 budget deliver?
From extensions to tax cuts. Here are the 8 key changes that affect you and your businesses.
The latest resources to help you manage the budget
You'll always be ready for tax time with Reckon One!

Take control of your finances in the new financial year.
Cancel anytime. Unlimited users.