Free accounting 101 guide for small businesses
Download this guide to learn the fundamentals of small business accounting and set your business up for success.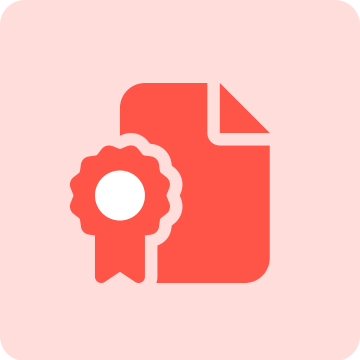 Learn the small business accounting basics
Accounting basics
Our free guide has all basics you need to know to set your business up for success such as GST, tax codes, BAS and much more.
End of period checklist
Access an end of period checklist containing tasks that you should be completing for each reporting period before you prepare your BAS.
Acronyms & abbreviations
From ABN through to TFN, our free guide has a list of all of the lingo you need to know in the accounting world.
Download your free accounting 101 guide
Our accounting 101 guide is designed to provide an introduction to the world of accounting and has all the basics you need to know to get your business finances in order and set yourself up for success. 
Free downloadable templates
Frequently asked questions
What is accounting?
Accounting itself is the process of collecting, recording, classifying, and summarising business transactions
and communicating financial information in reports to users who are interested in the performance of the
business.
Why is accounting important in small business?
All businesses need to maintain financial records to produce financial reports for interested parties. Accounting information is useful for internal users, business owners & management, so that they can control costs and set budgets and prices. It is also useful for external users, such as the lenders, creditors, customers, government authorities and even employees to review the performance and stability of the business.
Within a business, a good accounting system and practices are important because they allow:
Tracking and better management of the business to ensure adequate cash flow, vital for the success of the business.
Monitor the profit and loss statement to see how profitable the business is, analyse specifically which areas of the business are most profitable and identify when and where peaks and troughs occur.
Produce reports on the businesses' financial position. This information is necessary to show banks when going for a business loan, or to show potential buyers / investors.
Make better use of accountant's time—and money—allowing them to spend time helping with business and financial planning, rather than sifting through a shoebox full of receipts.
Keep track of the businesses' tax obligations. By law, the Australian Tax Office (ATO) requires owners to keep records of all business transactions for five years from the date the tax return is lodged and to fulfil other tax obligations such as collecting and remitting GST. This is probably one of the most important aspects of accounting; after all, it's no good if the business makes a record profit today if the ATO only goes and shuts it down for tax evasion tomorrow!
What are the advantages of using accounting software for small businesses?
Mobility
Online accounting software like Reckon One gives you the flexibility and mobility to manage your finances from any device. Gain clarity over your business's financial position, automate your accounting process & reduce data entry, track business transactions, get paid faster, and more.
The latest version
Our small business accounting software Reckon One is automatically updated in the cloud. So you'll always use the latest version without having to manually download compliance updates and accounting features.
Cost-effective
Reckon One pricing works on a SaaS (software as a service) pricing model.  So you pay a low monthly fee instead of a large upfront payment for your software license. Paying month to month also means you aren't locked into a contract and can cancel anytime.
Security
Your data is safely stored in the cloud so you won't be affected by theft or accidents to physical hardware. All data servers have 24/7 security and several layers of encryption.
Unlimited invoices. 30 days free. Cancel anytime.