RECKON
Small Business Resources
From start-up to success, we've got all the information you need to run and grow your business.
The reasons that anyone starts a small business are varied. It might be the appeal of setting our own hours, the desire to make your own decisions or the chance to build your own dream instead of someone else's. The reality of owning and running a small business is anything but easy. With that in mind we've created a small business resource hub with guides, blogs and checklists to help your business flourish.
COVID-19 Hub
The COVID-19 pandemic has made running a business more challenging than it's ever been. At Reckon we're here to help with information, tips and resources to help you manage your small business during the crisis and into the recovery phase.
Accounting 101 Guide
From business structure to tax returns and accounting equations, solid accounting is the foundation of a thriving business. Download this guide to learn the fundamentals of small business accounting and set your business up for success.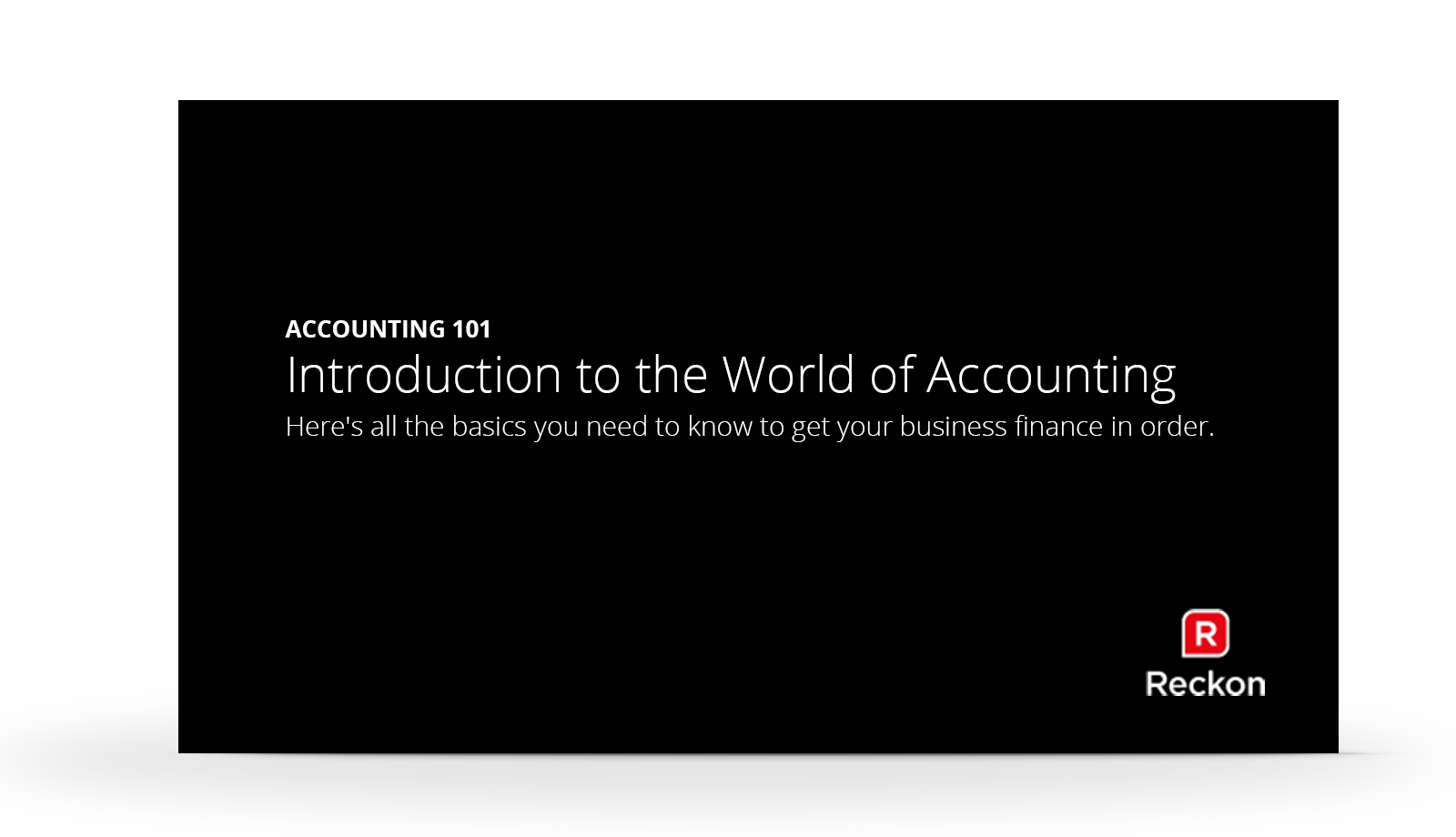 Free invoice template
For those just starting out that might not need a full software package just yet, try our free customisable tax invoice & invoice templates for small business. The documents are fully editable and contain all the legal requirements of an invoice to help you get paid faster. Simply add your business name and a few other details and you're ready to go!
Business plan template
A good business plan can help validate your business idea, give you direction and help you to achieve your goals. We've developed an editable business plan template to guide you through creating your first business plan.
Check out our other small business resources
From Single Touch payroll to budget marketing hacks, we've got you covered.
Advice I gave my 20 year old self
Reckon CEO, Sam Allert discusses his career journey from reception to CEO.
If you don't build your dream, someone will hire you to help build theirs.
Tony Gaskins
Starting a business?
Reckon One is online accounting software perfect for small businesses.
Try free for 30 days