Reckon Advantage Membership
The Reckon Advantage Membership Program is designed to automatically provide you with all the latest business updates, saving you time and giving you the tools to make running your business easier.
Why become a Reckon Advantage member?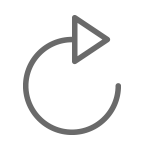 Free software updates and upgrades
Any upgrades, updates or service packs of your product within the next 12 months are included in your membership and sent to you automatically at no additional cost.
As soon as any software updates are available you will receive a notification email, so you can download them directly from the Reckon website.
We keep your software up to date so you can focus on growing your business.

Free Technical Support
Free access to our priority support crew via our dedicated support line, email or online via the members area.
Free technical support is available to members Monday to Friday from 8:30am to 7pm AEST.
Am I eligible to become a member?
One year's Reckon Advantage Membership is provided with Full Version and Upgrade licences to the latest version of:
Reckon Accounts Accounting
Reckon Accounts Plus
Reckon Accounts Premier 2 User
Reckon Accounts Home & Business
Join the Reckon Advantage program
Call 1800 RECKON (Toll-free 1800 732 566)
Monday to Friday 8am to 6pm AEST
or email customerservice@reckon.com