CASE STUDY
Operational Advancement Solutions
Reckon scales effortlessly as your business grows
Hassle-free and effective accounting software for those in the manufacturing industry.
Rohan Sanderson started up his own consultancy group, Operational Advancement Solutions, to help manufacturing businesses that use glass packaging improve their performance. Starting his business from home, with a number of colleagues from the industry, Rohan needed a solution to get his bookkeeping done while he focused on rapid business growth.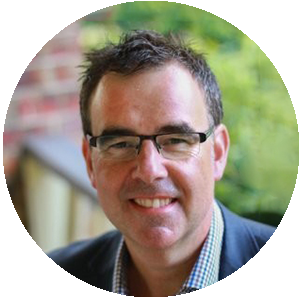 "Reckon's so flexible, it's like having an accountant in your pocket."
– Rohan Sanderson, CEO, Operational Advancement Solutions
THE CHALLENGE
Cultivating a professional image from your home office
Rohan started his business from his kitchen table! With rapid growth projected, he wanted to grow from a $3 million business to a $30 million business in ten years. To do that, he needed to look as professional as possible from the outset.
This would include sending high-quality invoices and quotes while projecting professionalism in the way he managed his consultancy. He also needed an accounting solution that would scale with his business ambitions, and work seamlessly with his invoicing software.
With a young family, Rohan also needed to get his bookkeeping busy work done as fast as possible, so he could spend time with his loved ones, ideally without hiring a bookkeeper.
"Although we started from the kitchen table, we wanted to grow the business rapidly"
Success with Reckon One
By using Reckon One for payroll, invoicing, quotations, BAS, and general bookkeeping, Rohan can manage his business seamlessly while he grows the business and juggles family life.
"Recently I spent some time away on holidays and I was able to seamlessly do all the bookkeeping down there, including pay runs, all my banking and my invoicing," he shared.
"Using Reckon software – with its simple interface – has afforded me a lot of  
time to work on business-critical projects and drive new customers and growth…not having to hire a bookkeeper also gives me more opportunities to spend a lot of excellent quality time with my family."
But Rohan also had his sights set on lofty growth targets for his manufacturing consultancy. In choosing Reckon, Rohan can add functionality to his software systems without switching products, as his business expands.

"Reckon has the capability to grow with us as we require additional features."
– Rohan Sanderson, Operational Advancement Solutions

About Operational Advancement Solutions
Operational Advancement Solutions has extensive experience in heavy and light manufacturing, packaging, FMCG, capital projects, engineering, and material handling.
The Operational Advancement Solutions team comprises leading industry professionals, supported by a global network of specialists, who apply world-class methodologies, processes, and solutions to grow your business.