CASE STUDY
Metcalfe Pastoral
Do what you know best and outsource to professionals when you need help
Simple and intuitive accounting software for farmers and agriculturalists
Christine Metcalfe, with her husband Richard and two sons, run Metcalfe Pastoral, the family business – more than 4000 hectares of picturesque, agricultural farmland in Western Australia.
But she's quick to admit that success and happiness on the farm are thanks to a wide support network of suppliers, customers, and life-long friends.
After adopting an older version of desktop Reckon many years ago, Christine was able to overcome the tyranny of distance inherent in working and living on a remote farm station in WA.
On the advice of her trusted neighbour, Christine and her 12-year-old son sat down at the kitchen table to learn the older program to manage their farm books.
Now having shifted to the cloud version of Reckon, she can trust in her software to manage the books and payroll while she enjoys, in her words, "the best life in the world".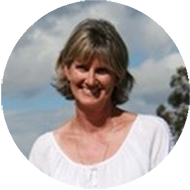 "The Reckon dashboard is wonderful for a visual person like me when doing all our book work."
– Christine Metcalfe, Metcalfe Pastoral.
THE CHALLENGE
Lightening the load with the right tools for the job
The challenge for Christine is the immense farm she and her family run, with full days spent enjoying the family unit and working hard to maintain their 4000 hectares and multiple livestock businesses.
Christine and her family run a large operation with 1500 head of cattle, including an Angus stud, as well as a 2500-head ewe flock.
With a network of suppliers, customers, employees, and business units to manage, Christine needed a simple program that was robust enough to manage such an expansive and varied farming business.
"My advice to anyone, in any business is to do what you know best and outsource to other professionals when you need help. That's why we use Reckon for our bookwork."
Peace of mind while I focus on my family and our farm
Success with Reckon One
It's a busy and hardworking way of life, so Christine's focus is rarely on things like payroll or bookkeeping.
That's why she has been using Reckon software for many years, including a recent cloud upgrade.
"It's clear and concise and I find it a very easy program to use. I don't want to talk about other programs, but there's a lot more complicated, expensive ones!"
With her sons embracing mobile technology for all corners of their business, upgrading to the cloud means no matter where they are on the property, Christine and her family can check on their financial health, pay their staff, and manage their books.
Christine admits she generally shies away from technology, but that Reckon has been wonderful for a "visual person" like her. She finds it simple to use and can even figure out what she needs to do without calling on her kids for help!

"Reckon gives us peace of mind that the numbers are taken care of and our staff are being paid, so we can take care of the farming."
– Christine Metcalfe, Metcalfe Pastoral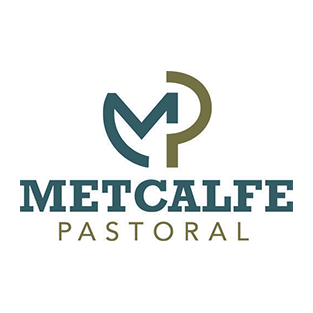 About Metcalfe Pastoral
Christine and her family operate Metcalfe Pastoral, a 4000 hectare family farm at Manypeaks in Western Australia and have been passionate about breeding cattle since 1971.
Their business runs a 1500 head cow herd, which includes 500 registered Koojan Hills Angus cows, a registered Murray Grey herd as well as an 800-head commercial herd. Their commercial cattle herd primarily produces grass fed cattle for the supermarket trade, including Woolworths.
They also run a 2500 head Dohne ewe flock, to target the prime lamb market.