Reckon is like an accountant in your pocket – but we're not the only ones making small business life easier. We invited Reckon clients to tell us about the people in their lives who've made their success possible.
Katy Walker, Amanda Stevens and Christine Metcalfe share the stories of their pocket pals who've inspired them and who have always had their back through their professional journeys. Despite being spread across Australia with vastly different vocations, these three women in business have something special in common: they're immensely grateful that they've had to look no further than their immediate families for support.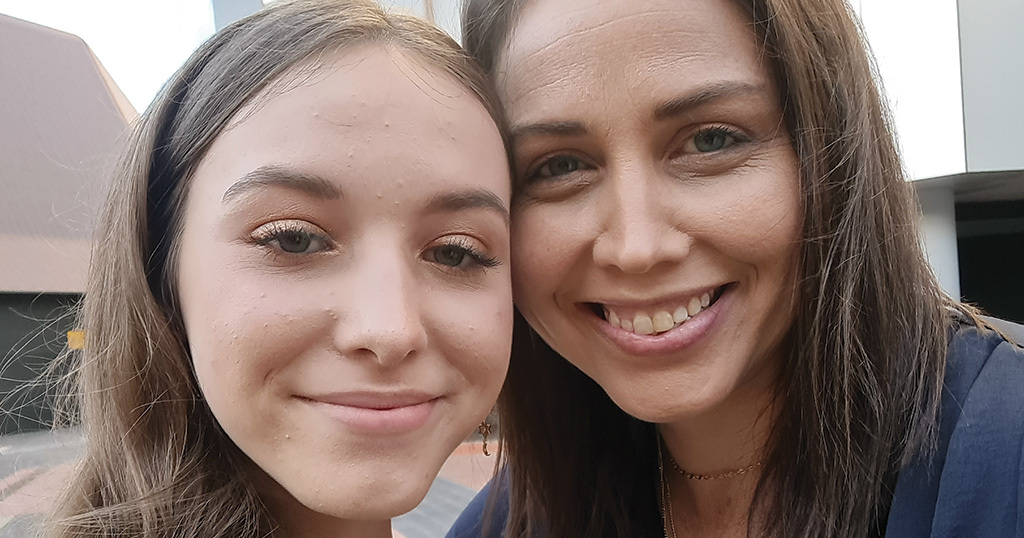 Katy Walker, owner of The Clearing Room, pictured with her daughter, Laney.
Katy from the Clearing Room shouts out to her biggest cheerleader – her daughter Laney
After fighting back indecision and a niggling doubt in the back of her mind, talk-therapist Katy Walker decided to back herself and dive into the deep end of clinic ownership.
"I took the plunge and opened The Clearing Room at the end of last year. At The Clearing Room, I offer talk-therapy counselling to 12 to 25-year-olds who are struggling with grief, trauma, anxiety or any other emotional stress."
Since then, The Clearing Room has flourished beyond her expectations. Katy says she feels incredibly lucky to have found a beautiful office space and to be already meeting longer-term goals. But as with any new venture, a level of uncertainty in one's ability or capacity can take root. For Katy, this was remedied by embracing the endless support of her biggest fan – her 18-year-old daughter Laney.
"As a single parent with two daughters, opening my own business was very scary. My eldest daughter, Laney, played a massive part in me deciding to just go for it."
Sitting down with her very first client late last year, Katy heard the words of her daughter Laney ringing in her head: "Mum, you're not trying to do this anymore, you are doing it! It's happening!"
"I remember having this really proud parenting moment when I realised that she, as a young adult moving out into the world, was mirroring back to me all of the support that I had given her. I really don't think I could succeed in The Clearing Room without that support."
This constant reassurance not only gave Katy the confidence to start her own private practice in the first place but continues to fuel her to this day.
"My ultimate goal is to branch out into offering support to fellow health professionals who deal with patients with high levels of anxiety—I'd love to be able to give them strategies for how to interact with anxious children in particular."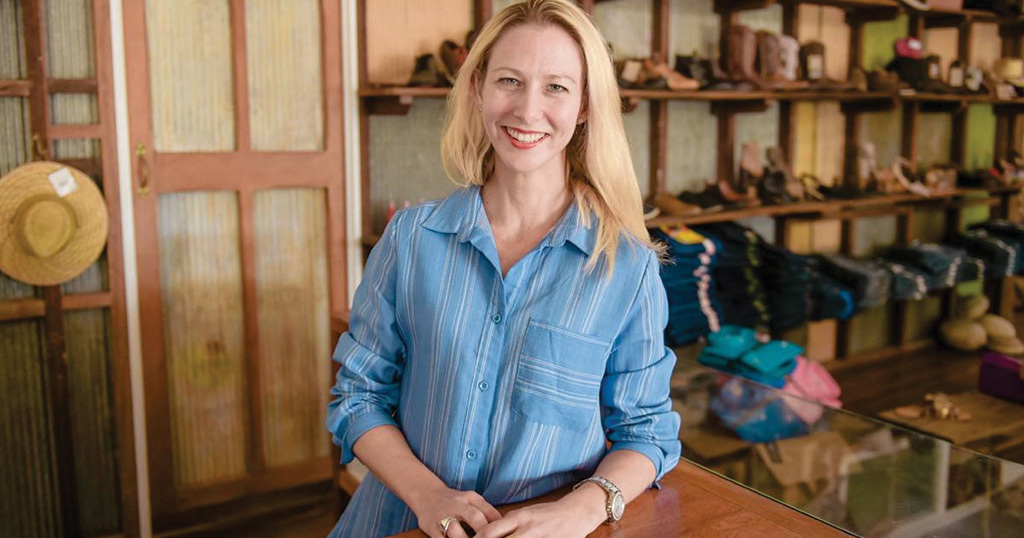 Amanda Stevens at her boutique, Gravel and Grace, photographed for Queensland Country Life magazine.
Amanda from Gravel and Grace shouts out to Anne – her rock of a mum
Amanda Stevens Grew up riding horses and chasing cattle in the small Queensland town of Julia Creek. Eventually life drew her away from her hometown, yet 20 years later, Amanda found herself longing for family and her childhood home once more.
Upon returning to Julia Creek, she discovered that the local clothing shop was for sale. She thought 'OK, I'll give that a go!' and now five years later, she's running Gravel and Grace, her own clothing boutique, fitted out in bricks and mortar and for eCommerce too.
However, going it alone is a rocky road to tread, and Amanda needed an extra pair of hands not to mention a touch of inspiration to tackle the tall task of business ownership…
"In business, as in life, it's almost impossible to succeed completely on your own. That's especially true in such an isolated town. It's OK to admit you don't know everything, or you can't do everything all the time."
For Amanda, this ingenuity and advice came from her rockstar of a mum, Anne, who steps in to help with her books and financial management.
"I'm lucky that I can lean on my mum for support with the shop. She's retired, and she's happy to take care of the books while I focus on the front end of the business. She does a lot of data entry for me, reconciles my accounts and that sort of thing. The support works mutually, keeping her active and engaged and very much a part of everything that's going on."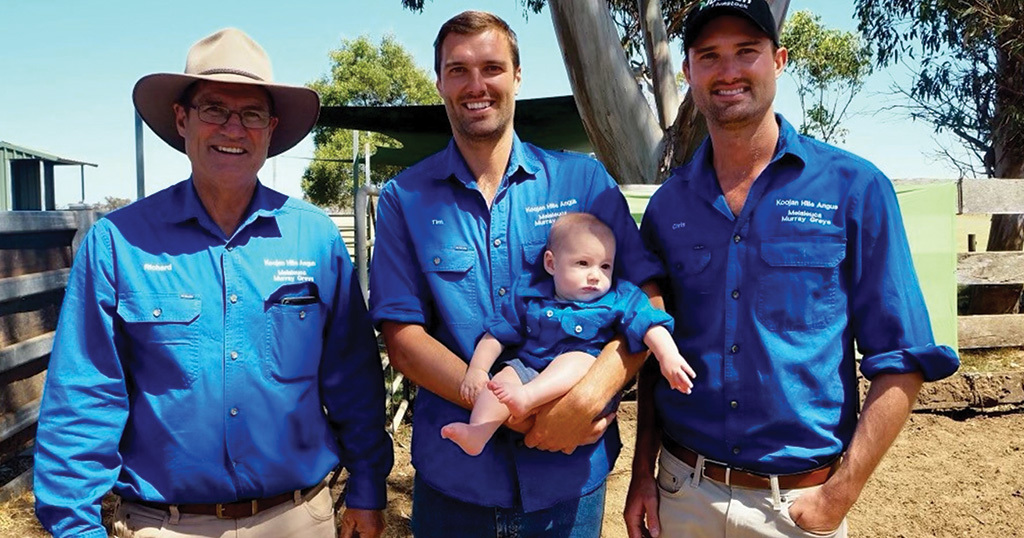 Three generations: Christine Metcalfe (pictured in header) shared a snap of her husband Richard with their sons Tim and Chris and grandson Lachie at their farm in Manypeaks.
Christine from Metcalfe Pastoral shouts out to her irreplaceable local community
Christine Metcalfe reckons she has 'the best life in the world'. She might be right. She and her family own a vast and picturesque livestock farm in Western Australia, Metcalfe Pastoral. From their gorgeous 4000-hectare property, they run 1500 head of cattle, as well as a 2500-head ewe flock for prime lamb production.
Christine puts down her family business success and happiness to the unwavering support of their entire local community. Returning their own contributions, it's the close-knit mutual support of the local Manypeaks community of suppliers, friends, neighbours, and customers that makes the whole thing work.
"Our biggest business assets are the people we surround ourselves with. We believe in supporting local, so nearly all of what we use comes locally from Albany. Believing in our community and knowing we have their respect makes our farm a happy and cohesive environment and in turn, we achieve maximum efficiency from every angle."
Christine also knows she can always rely on the love and support of her husband and two grown sons to get through the workday.
"We have a fun tradition on the farm where one of the boys will send out a daily text with the coffee cup emoji. Then, no matter where everyone is on the property, we all know it's smoko time. We'll meet in my house or whichever one of the houses they're closest to and there's always a lot of laughter. These daily get-togethers are where we get a lot of our inspiration for the farm. I love it, it's so stimulating."
So, who do you look to for support in your business? Shout out to your own rock!