Clint Jensen, co-owner of start-up 3D printing footwear business '3D Able', talks to us about his new business venture and what it took for him and his business partner, Richard Nizielski to get their idea off the ground.
Both Clint and Richard are former professional speed skaters with backgrounds in sports shoe design and manufacturing.
In fact, they even made the skates that Stephen Bradbury wore in his infamous Olympic gold medal run. Yes, they literally helped him 'Do a Bradbury'.
With differing yet complimentary business styles, personalities, and skills, Clint and Richard have managed to launch a post pandemic start-up. How did they go about it and what were the challenges and cornerstones of success?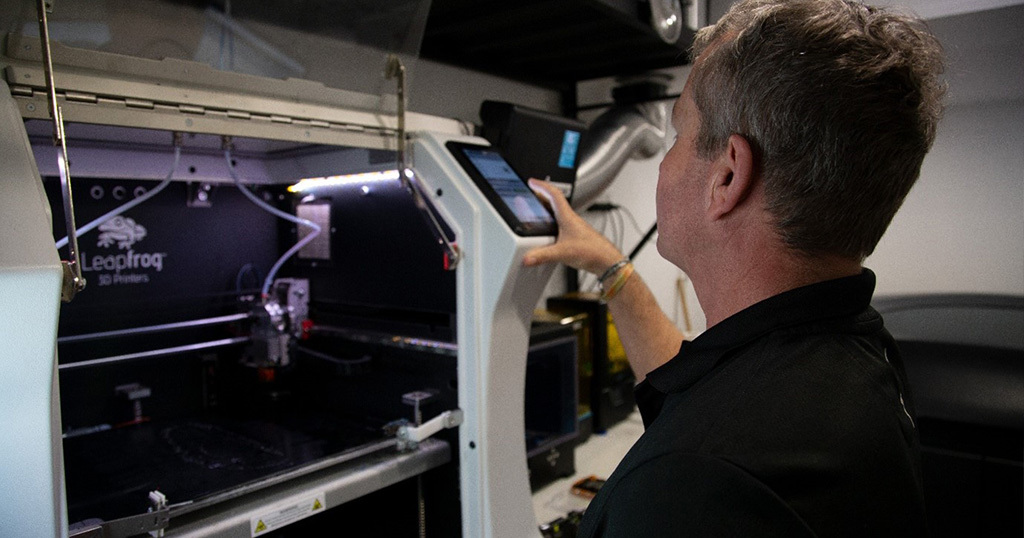 Start with a brilliant idea
As every good start up entrepreneur knows – you need to seed your business with the sturdy heart of a brilliant idea.
As the COVID-19 pandemic unravelled their other separate businesses, Richard had an idea for a new start-up.
"Richard and I both got out of our early businesses, and it was like okay, what do we do? Richard wanted to go back to making cycling shoes. He used to design sports shoes, and I worked in orthotics, so we had both done a version of cycling shoes, but I knew there had to be a better way to do it.

I said let's do it a different way. Let's do it so we don't have to work 40 hours on one pair. So, we went to look at 3D printing…"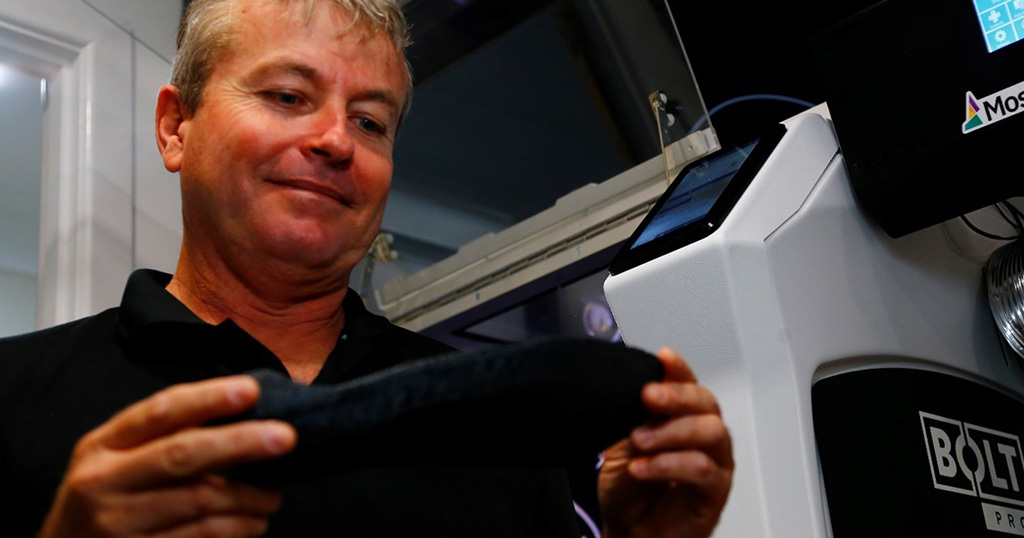 Make sure you know what you're getting yourself into
For Clint and Richard, it was the combination of expertise and skills in the areas of footwear design, production, professional athletics, and industry knowledge that granted them confidence to succeed.
"We come from making Olympic footwear, both Richard and I, and Richard's an ex-Olympian, and even an Olympic coach, which is fantastic"
In fact, it's through these circles that they met Stephen Bradbury, leading them to design his famous Olympic gold medal skates.
It's safe to say that they had the footing necessary to succeed in this new venture. While a start-up is always a risk, by possessing confidence in your skills, experience, and ability, you vastly increase the chances of success.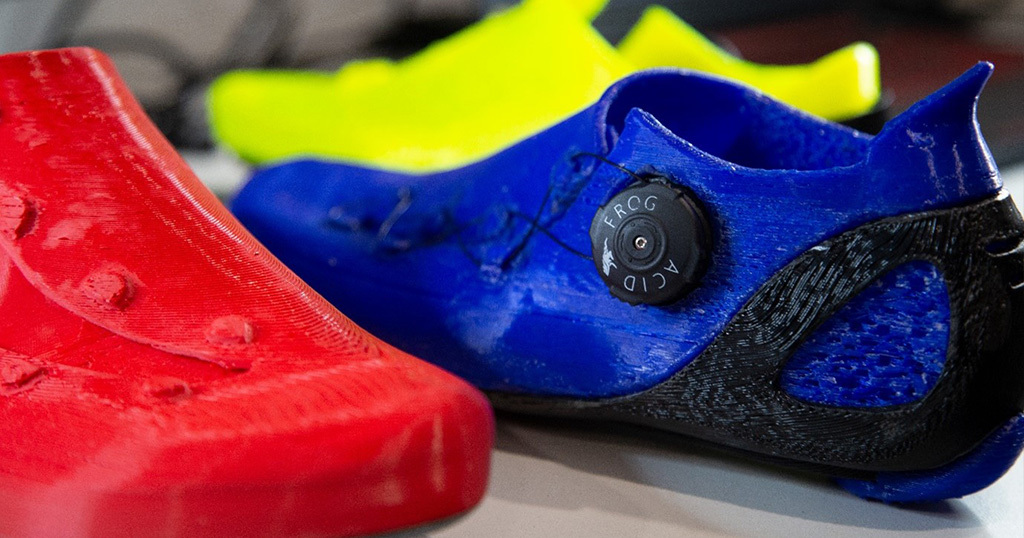 Target a niche
Clint and Richard knew that the larger markets of athletic footwear were going to competitive, so they prudently focused on custom footwear using new technology. As with all start-ups, they wisely settled on a niche in which they knew they could excel.
"We know our designs can deliver an elite, athletic performance that you can't buy anywhere else. But if you've got foot issues, different foot sizes or if you want something that's made precisely to your foot, that's our real point of difference."
They even have a niche future in planning – creating one-of-a-kind footwear and prosthetics for athletes with disabilities.
"Richard and I both dearly want to help people. If we can help somebody get the most out of life by getting them into shoes they can cycle, run or walk comfortably in, then that's a real win. In the future, we'd like to help people with disabilities around the world, because we can 3D print prosthetics as a by-product of our shoe making."
Experiment, experiment, experiment!
While Clint and his business partner Richard's experience in designing and creating customised athletic footwear goes back to the 80s, it was the desire to experiment and embrace new technology that propelled their idea into reality.
Understanding that the world had moved on from previous tech, Clint had the idea of innovating new techniques, designs, and products using 3D printing…
"We looked into 3D printing and realised the technology had advanced to the point where we could actually produce a fully functioning pair of shoes. So that's where we've landed, and we're focusing on shoes for athletes, but also on footwear for anyone with a disability.

"The 'upper' of the shoe has probably been the biggest development for us. The most fun part is developing a material that looks solid, so it looks like your normal shoe top but it's actually very breathable. You can actually put it up to your mouth and breathe through it, which is great for an athletic shoe. That was probably the biggest achievement."
By creating a niche product on new technology, and experimenting with fresh designs and materials, Clint and Richard have successfully become a viable, future focused business.
Practice really does makes perfect
You won't nail your idea or processes the first time around – continual learning and iterative improvement are massive parts of launching any start-up. Even if you think you nailed it, there's always a V2 to be thinking about.
For Clint, this journey started in learning the absolute basics of using a 3D printer. Practice brought him all the way to being able to create professional, high-quality and complete shoes.
"The 3D printing journey has been really difficult for us in the way that my first 3D print that I ever did on the first small printer that we got, it was a chess piece and it looked terrible. You couldn't even tell it was a chess piece.

"And now, two years down the track and I can print you custom insoles in all different densities, full shoes, fully customised and ready to use. So, it's been a big journey in two years."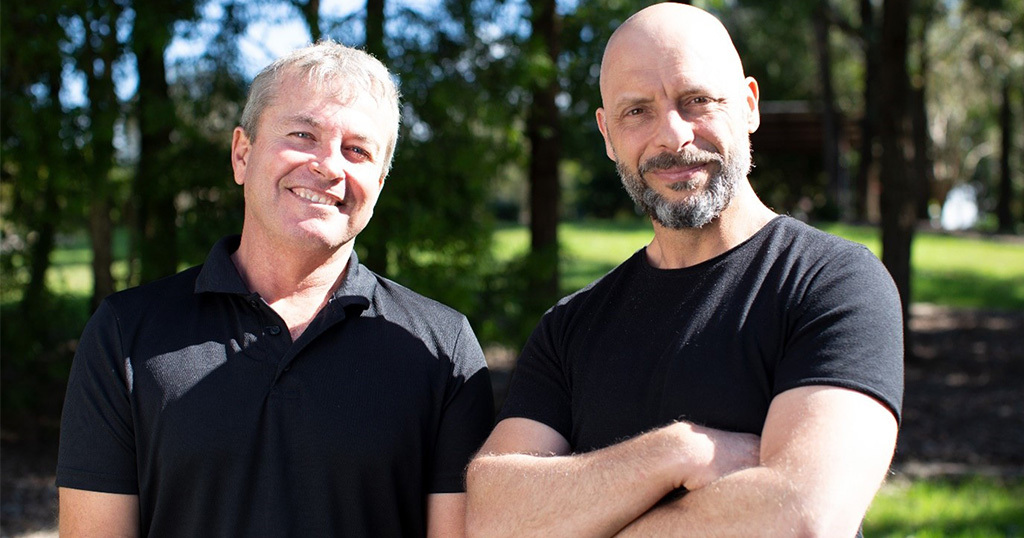 Find someone you trust to offset your weaknesses
In starting up a business, you're going to discover that there are personal weaknesses, in skill, personality, or experience, that will require you to either employ specialists, consult with others who possess those missing phenomenon.
For Clint, this meant simply going into business with a trusted partner. As Clint tells us, their success was down to an excellent relationship, shared goals, and a good spread of complimentary personal skills.
"It's important in business to find people who share your passions. For me, Richard is a business partner, but he's also a trusted friend and that adds a lot to our working relationship. Richard and I go way back to the 80s when we were both elite-level ice speed skaters.

"In business, he's the level head and I'm the creative. That works because it means we don't step on each other's toes. Instead, we lean on each other for advice and inspiration. I trust he's got my back and that's the biggest thing.

"Richard also pushes me. He's confident in telling me what needs to be done. Richard's the guy that looks at it and goes, 'Did you really think about that?' So, it's that yin and yang that works really well with us."