Your guide to providing cloud based payroll services to your clients
Everything you need to know about cloud based payroll and how it can benefit you and your clients.
Cloud payroll services guide
Advantages of offering cloud payroll to your clients
The shift towards cloud-based payroll services has become a standard practice, transforming how business owners and bookkeepers approach payroll tasks. To capitalise on this evolving landscape, mastering both an array of payroll services and the intricacies of cloud-based software has become a necessity.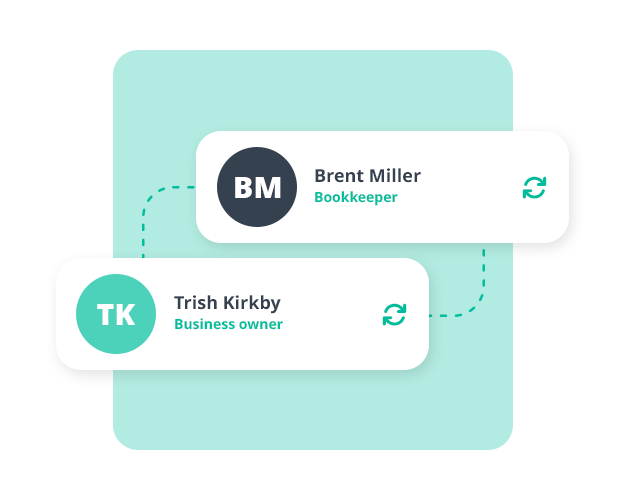 Providing payroll services to your clients
With virtually every business having at least one individual on its payroll, seizing the market opportunity to provide outsourced payroll services is both lucrative and relevant.
Whether you're considering making payroll services your focal pitch or a strategic upsell to your existing bookkeeping clients, our article will take you through the nuts & bolts of payroll.
Frequently asked questions
What advantages does offering cloud payroll services bring to my bookkeeping practice?
Embracing cloud payroll services enriches your bookkeeping practice in numerous ways. It allows you to tap into a growing market trend where businesses seek streamlined solutions for their payroll processes. Cloud payroll enables easy collaboration between businesses and bookkeepers through accessible cloud platforms. By expanding your service offerings to include cloud-specific payroll assistance, you can enhance your value proposition and attract a broader clientele.
Moreover, cloud-based tools provide you the flexibility to efficiently manage various payroll tasks anytime and anywhere, ensuring accuracy and convenience for both you and your clients.
Why should I integrate cloud payroll software into my bookkeeping services?
Incorporating cloud payroll software into your bookkeeping services aligns with the modern era of digitalisation and efficiency. Cloud-based platforms offer real-time accessibility to payroll data, enabling you to collaborate seamlessly with clients and manage tasks remotely. This integration also empowers you to guide clients in adopting and utilising the latest payroll technology, which can lead to improved accuracy and reduced administrative burden.
Additionally, as regulatory requirements evolve, cloud payroll software often updates automatically to stay compliant, minimising the risk of errors or penalties.
How can offering cloud payroll services contribute to business growth?
Providing cloud payroll services can significantly contribute to your business growth in various ways.
First, it expands your service portfolio, making your practice a one-stop solution for businesses' financial needs.
Second, satisfied clients are more likely to recommend your services to others, leading to organic word-of-mouth referrals.
Third, as more businesses adopt cloud-based solutions, your expertise in managing these technologies positions you as a sought-after professional in a rapidly evolving industry.
By staying ahead of trends and offering comprehensive, tech-savvy payroll services, you not only attract new clients but also foster long-term relationships that contribute to your practice's sustained success.
Download our free bookkeeping guide
Understand the basics of bookkeeping for small business owners
​

Try Reckon One free for 30 days