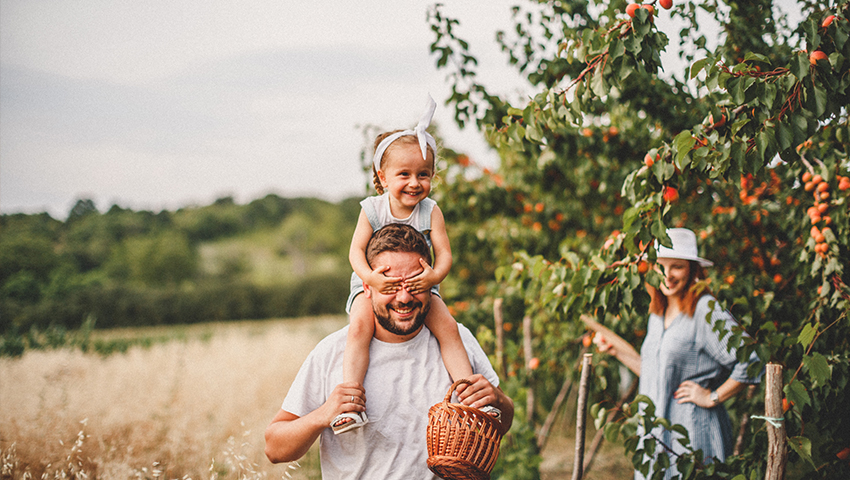 Eight biggest surprises when starting a business
Surprise! Didn't see that business curveball coming, did you? Well, you're not alone. Starting a small business is a minefield of unexpected realities. So, put your rose-tinted glasses to the side and come and learn some of the biggest surprises for fresh-faced business owners.
1) Getting customers is really difficult!
You have a solid business idea, some industry leading products, a gorgeous website, and a lot of social media moxie. But where are your customers?
Don't underestimate the relentless energy required to build sales funnels, gain loyal clientele, keep up with a fully fledged marketing plan or futureproof your offerings. Concentrate on keeping customers and not just ringing the till. Yes, it's a slog. But it's a rewarding slog. Persistence will pay off.
"Make a customer, not a sale."

Katherine Barchetti, famed upscale retailer and entrepreneur.
2) How much paperwork?
When you first envisioned setting up your café, did you just think about the exotic varieties of nut milk you'd offer, or the incredible potato curry you'd have on your lunch menu? You probably saw like-minded people mingling and laughing as you served up intriguing smoothies and on-trend lattes.
You probably forgot about the paperwork. The endless, spiralling maelstrom of paperwork. With bookkeeping, invoicing, rent, payroll, stock, compliance, and licensing, you may forget you own a café at all.
Fortunately, the savvy small business owner can take advantage of an array of time saving, admin-annihilating, paperwork-slashing software tools to ease the burden.
"Paperwork wouldn't be so bad if it weren't for all the paper. And the work."

Darynda Jones, American author.
3) My pockets should have been deeper
Many small business owners underestimate the deep well of finances required to succeed in business. Many a bright-eyed entrepreneur has gone bust by underestimating their budget and failing to plan for unseen expenses and cash flow downturns.
If you always keep a reserve of cash, overestimate expenses, monitor cash flow, and budget accordingly, you can sidestep avoidable financial strain.
"By keeping enough cash to cover at least one month of your typical spending, you've created enough liquidity to weather every crisis situation that has occurred so far in modern history."

Christopher Manske, Wall Street investor and author.
4) The incredible pace of change
Why do they keep changing their minds? What was once an on-point business idea, with plenty of customers and high potential, has gradually ebbed.
Market shifts are rapid and unavoidable. Think back to pre-pandemic times – how many viable businesses went belly up by not shifting quickly to remote services, eCommerce, or delivery models? Do you think fidget spinner vendors are still doing well?
To remain successful, you must be very sensitive to consumer trends and changing needs or expectations. Never be afraid to adjust your business model and always keep your finger on the pulse of what's happening. The nimble and the brave will endure.
"In a chronically leaking boat, energy devoted to changing vessels is more productive than energy devoted to patching leaks."

Warren Buffett, business magnate, investor, and philanthropist.
5) Remember hobbies?
Ah, yes, that soothing hobby or activity you couldn't wait to get home for. That weekend surf, that Tuesday tennis match, that saved game of Dead Redemption 2. Remember those?
While the rewards of being your own boss, chasing your star and doing what you love are undeniable, they come at a cost.
Until the business can run itself, you'll have to make some sacrifices in terms of your personal pursuits. This doesn't mean the end of fun; it just means you'll have to budget your time and make tough decisions on how to spend your spare moments.
"This is no time for ease and comfort. It is time to dare and endure."

Winston Churchill, former Prime Minister of the United Kingdom.
6) Systems and workflows need constant improvement
Systems take time. Workflows can always be tightened. No matter what type of business you've launched, it can be a surprise to learn that there's constant pressure to always be more efficient.
The moment you think you can't make your business run more smoothly, that's when you've made a mistake.
Constantly interrogate your business systems and workflows. By relentlessly reviewing your software, tools, and practices, you'll likely discover a better way of doing things.
"Perfection is achieved, not when there is nothing more to add, but when there is nothing left to take away."

Antoine de Saint Exupery, writer, poet, aristocrat, and journalist.
8) How deeply rewarding it is
Despite the many surprises of launching and running a small business, they're often overshadowed by the incredible feeling of accomplishment.
You did it, you built this, you drive this. It's yours.
Never forget why you started your business in the first place and let yourself feel that deep sense of reward you so rightly deserve.
"Some people dream of success, while other people get up every morning and make it happen."

Wayne Huizenga, entrepreneur and founder of three Fortune 500 companies.