CASE STUDY
Stitchery & Co.
Reckon One makes doing payroll and bookkeeping a breeze for Stitchery & Co.
Simple and intuitive accounting software for creatives.
Before opening Stitchery & Co., a sewing education business, Tatianya Cowan was a CPA qualified accountant. Systems are one of her specialties, so she feels well placed to say she loves using Reckon.
But despite her background in the accounting space, what Tatianya was passionate about was creating a space for sewing fanatics to learn and thrive.
"When I decided to finish up with accounting, I was making little dresses for my daughter, and our local dressmaking shop asked if I would do some displays in her store," she says.
And so from there Stitchery & Co. started.
In creating her vision of a sewing school and creative space, Tatianya needed to move to a larger and more suitable venue.
"It's really important for us to have a creative hub. It's an opportunity for our community of sewing people, sewing enthusiasts to get together and share our creativity," she says.
This move to a new business venue created the perfect opportunity to make a new website and refine her business practices for growth.
In this quest, she met her new copywriter Katelyn Rew, who helped her realise her new website and structure her business vision.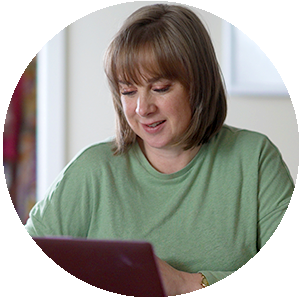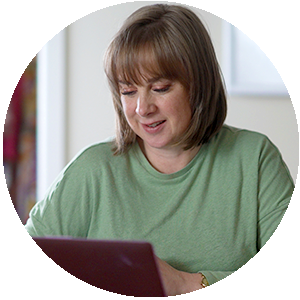 "Reckon gives me plenty of time to go and do all of the creative things that I really enjoy doing while knowing that the numbers are being taken care of."
– Tatianya Cowan, Stitchery & Co.
THE CHALLENGE
Plenty of time to do all the creative things I really enjoy doing.
The challenge for Tatianya was tempering the maelstrom of creativity that drove her to create Stitchery & Co. so she could achieve her business growth goals.
She needed to rely on Katelyn to help her focus and filter her creative ideas for her brand and website, to ensure she had structure to her ambitions.
"When I first met Katelyn, I was a whole wealth of ideas with no structure," shares Tatianya. "Katelyn managed to pull all of my erratic ideas into beautiful context and put a lot of organisation into what I was doing."
With these marketing and branding areas now covered, Tatianya had to focus on the bookkeeping and billing aspects of business growth, including the need to pay her freelancer Katelyn.
I actually recommended Reckon to other businesses that I work for
Success with Reckon One
Luckily for Tatianya, she had already had a strong career in accounting behind her and knew exactly what she needed to grow her new business with as little time and effort as possible – Reckon.
With such experience in the accounting field, Tatianya knew all of the big players and accounting software products out there to assist with her day-to-day invoicing and billing duties.
This made her decision to rely on Reckon that much more telling – it's the accountant's choice when they go into business themselves.
"As a small business owner, not everyone is a trained accountant. So sometimes you need software that's in a language that you'll understand and Reckon does exactly that," she says.

"Reckon is so easy to use that I really would recommend it to anyone."
– Tatianya Cowan, Stitchery & Co.

About Stitchery & Co.
In founding Stitchery & Co. Tatianya wanted to return textile manufacturing to Australia. She wanted to stoke the creativity of her community and provide a learning space for her to teach sewing.
"Sewing production has such a valuable position here in Australia, and I'm keen to do anything I can to help that along," she says.
"I'm here to educate. I'm here to share ideas. I'm here to explore creativity. I hope that I'll be able to share
this space with people that are learning to sew, teaching kids, teaching people with disabilities, and semi-professionals as well."