"Stitchery & Co. has been around for five years. It started out as a small business, just me teaching sewing, and now it's grown into something that is a creative hub for lots of people."
Possessing creativity in a business setting is a highly prized soft skill. Having the ability to create meaningful connections and dream up solutions to obstacles will serve any business owner well.
We recently sat down with Tatianya Cowan, owner of Croydon North creative hub and education facilitator 'Stitchery & Co.', to chat about her joyful creative side and how she enlisted help by hiring a copywriter to tame and channel her ideas to rebrand her growing business and launch a new website.
Tatianya gave up her job as a Finance Accountant 5 years ago to open a sewing school called 'Stitchery & Co.' which has lately experienced a patch of major growth. So much so, Tatianya's business had to move out of its small-scale space and into a new creative space.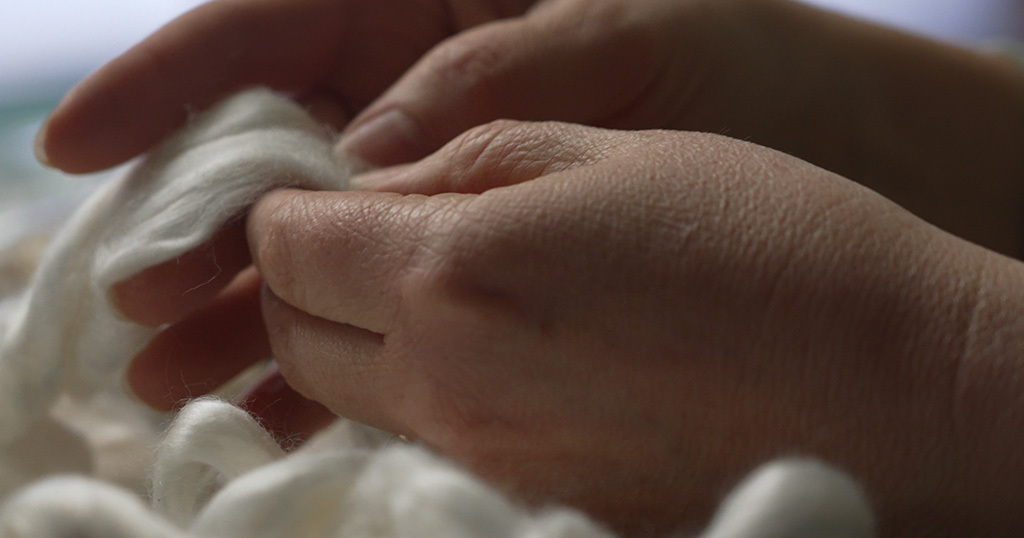 Follow your creative drive and keep your vision in sight
When Tatianya's business began to take off and a larger space was required, she realised that this was also a perfect opportunity to rebrand her business – including relaunching her website with updated copy.
Tatianya was extremely focused on building a creative community and became enamoured with the idea of creating and renovating a new space to express her ideas.
"The moment I walked into a historic hall in Croydon North opened by Dame Nellie Melba I fell in love with it," she shares.

"I identified all the ways I was going to use the space, immediately, as soon as I walked in. The important thing about the way that we've set up this space is so that people can move around the spaces and use each area the way that they want to."
With Tatianya so focused on creating a creative hub, being able to focus on the marketing aspects of a rebrand and business expansion was difficult.
That's how she met copywriter Katelyn Rew who's helped structure all her big ideas.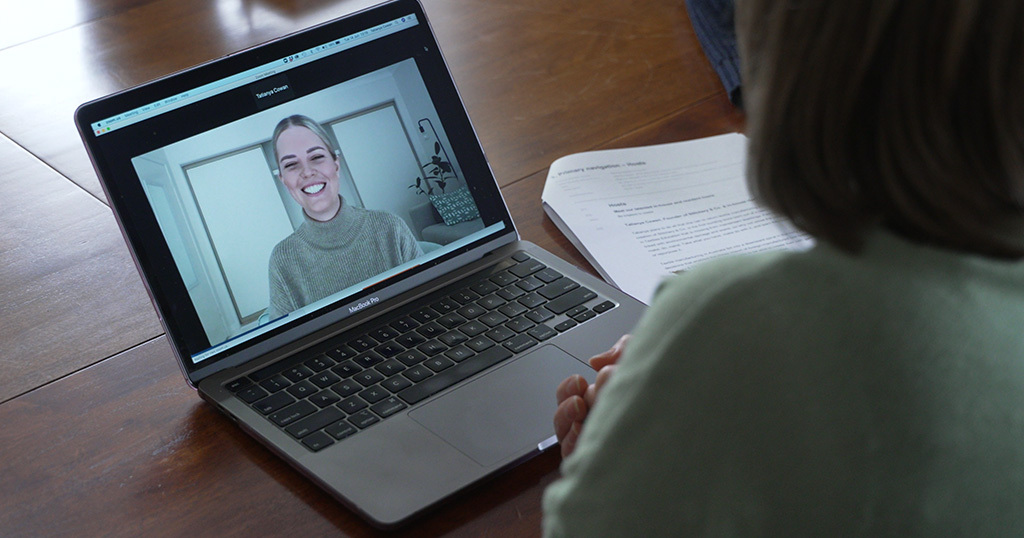 Know when to outsource
If you're anything like Tatianya, and find your drive is focused on what you're passionate about, you'll need to fill these gaps with some outside assistance. At the end of the day, you need to understand where your skills may be lacking and build a relationship with an advisor, or tactically hire a specialist to allow you to grow, while still staying true to your mission.
Tatianya's accounting background meant she was confident in managing the financial aspects of her business but creating a new website along with clear brand messages and social media copy, became an issue.
With her organised nature and copywriting skills, Katelyn became the tempering force behind the slew of competing ideas Tatianya brought to the table.
"As a small business owner, you're wearing lots of hats… you're the marketing manager… you're the HR manager… you're the bookkeeper… you're the creative outlet," confides Tatianya.

"To have someone like Katelyn is super important. You can't be an expert in everything. Sometimes you need to recognise that you might need someone else to help you along.

"The advice that I'd give to other small business owners is to recognise your strengths and work to them. If you need someone to help you out with what you don't have strengths in, then do it. It's really worth it."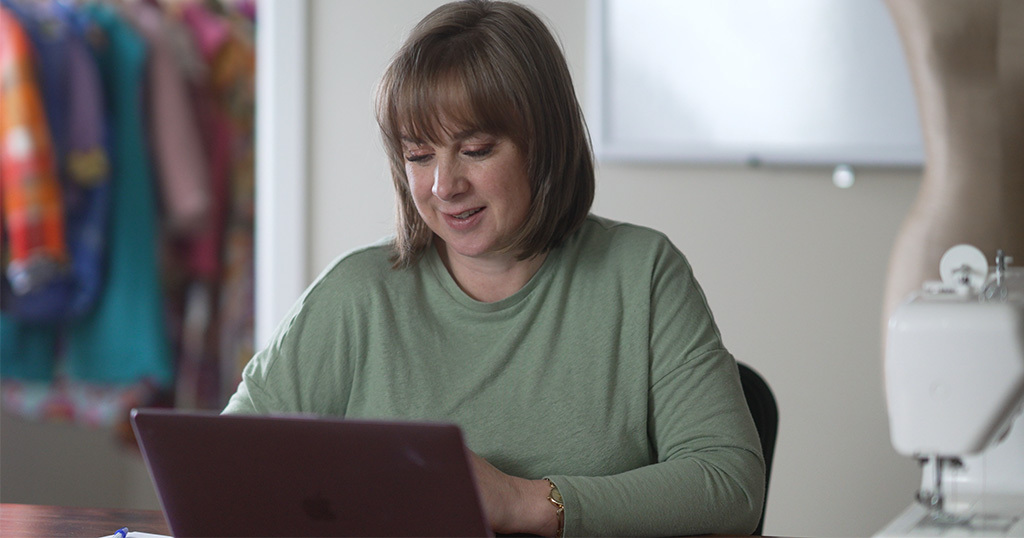 Find a voice of reason to temper creative chaos
Tatianya had too many bubbling ideas to focus them effectively, making Katelyn indispensable.
"For me, Katelyn put all of my erratic ideas into beautiful context and put a lot of organisation into what I was doing," shares Tatianya.

"When I first met Katelyn, I had a whole wealth of ideas, but no structure to them, and Katelyn managed to organise all of that content, all of those ideas, into something that was organised, structured… it was fabulous."
Realising that her ideas needed organisation led Tatianya to rely on Katelyn to provide exactly what she needed to grow; create a new website and rebrand while concentrating on her vision for the business.
"Katelyn was the calm in my storm. She put together something that came out as a really clear message for my small business," says Tatianya.

"Katelyn is super organised, which was really helpful… she'd set out in her document the timeframes that we needed to complete our objectives in…"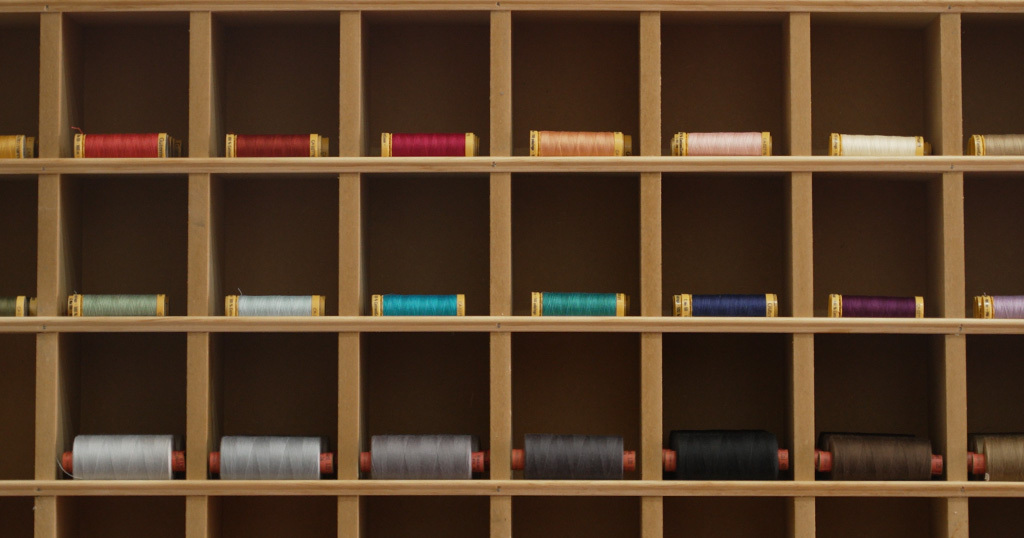 Help may not be in your backyard
Once you realise where you need assistance in your business journey, remember to cast your net wide and consider remote support.
When seeking out either employees, or freelancers to patch any holes in your skillset, you aren't limited to people in your local area. The pandemic has opened the world up and through teleconferencing, you may find your business angel anywhere in the country or world.
"Katelyn's not locally based, so we meet by video conferences to go through our shared document of ideas and turn them into plans for Katelyn to execute… typically, we'd meet every fortnight over Zoom meetings," says Tatianya. "It was easy."
Tatianya Cowan's small business, Stitchery & Co, is based in Croydon North. Stitchery & Co. offers all-abilities sewing classes and creative spaces for hire.