Accounting software perfect for small businesses from $10/month
Cancel any time. Unlimited users.
Accounting software with features to run every aspect of your business
Manage your cash flow & track GST with ease
Make small business accounting easy by monitoring your day-to-day business finances like your income, expenses and cash flow with real-time reporting and a customisable dashboard.  Plus, track GST and prepare your GST return in New Zealand.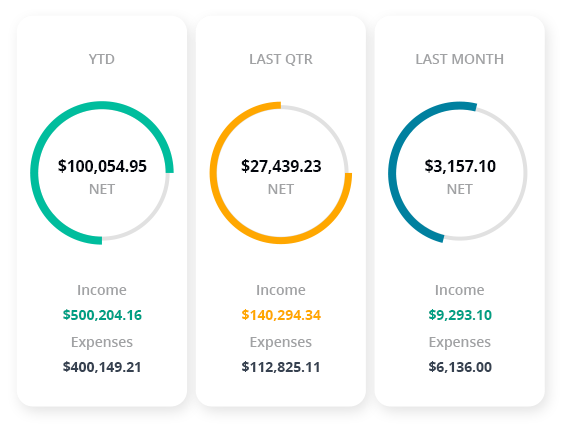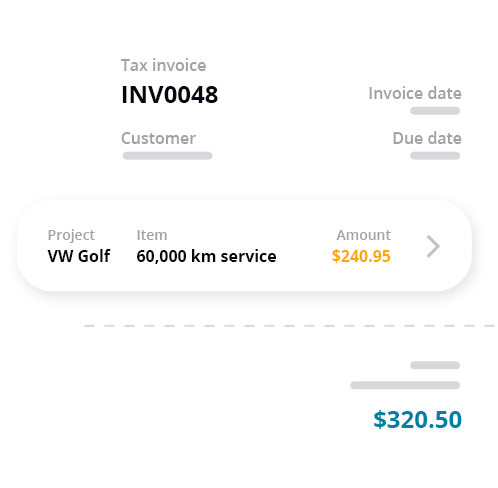 Get paid faster with unlimited online invoicing
Boost cash flow with professional invoices that include a 'Pay now' button. Time saving features like recurring invoices and payment reminders will shrink your to-do list – which is important for small business owners!
Cut your admin in half with automatic bank feeds
Connect Reckon One to your bank account and your transactions will flow in automatically. They'll be ready for you to reconcile, helping you cut down on admin time and give a better picture of cash flow.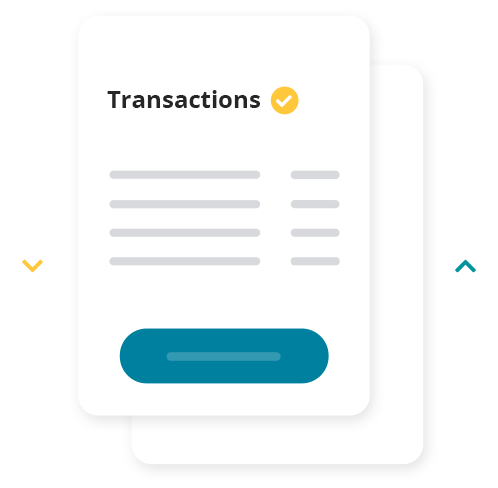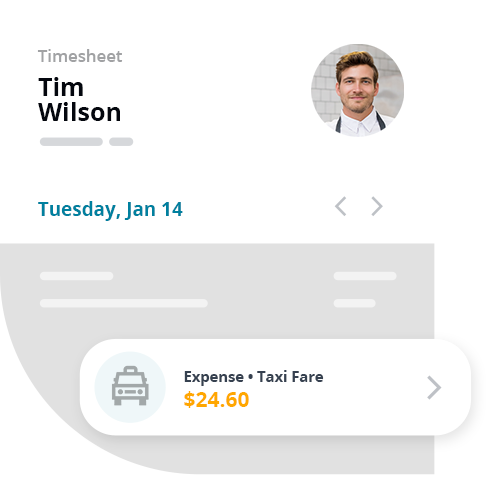 Monitor expenses & stay organised for tax time
Track, manage and store business expenses and attach receipts to claims for approval or safe keeping at tax time in New Zealand. Mark expenses as billable and pass on the charges to your clients – so you're never out-of-pocket!
Get started for just $10/month
We scale our pricing per feature, not on the number of users, which allows you to grow your business with confidence.
A clever pricing system our competition can't match
As a small business, paying thousands of dollars a year for accounting software doesn't make sense. The closest competitor listed below is almost double our price annually. Don't pay more for similar features!
Compare the cost of Reckon & Xero's starter packages you'll pay 293% more per year for Xero. While it might not seem a lot per month, consider this over 5 years and you'll have an extra $1230 in your pocket to re-invest in your growing business.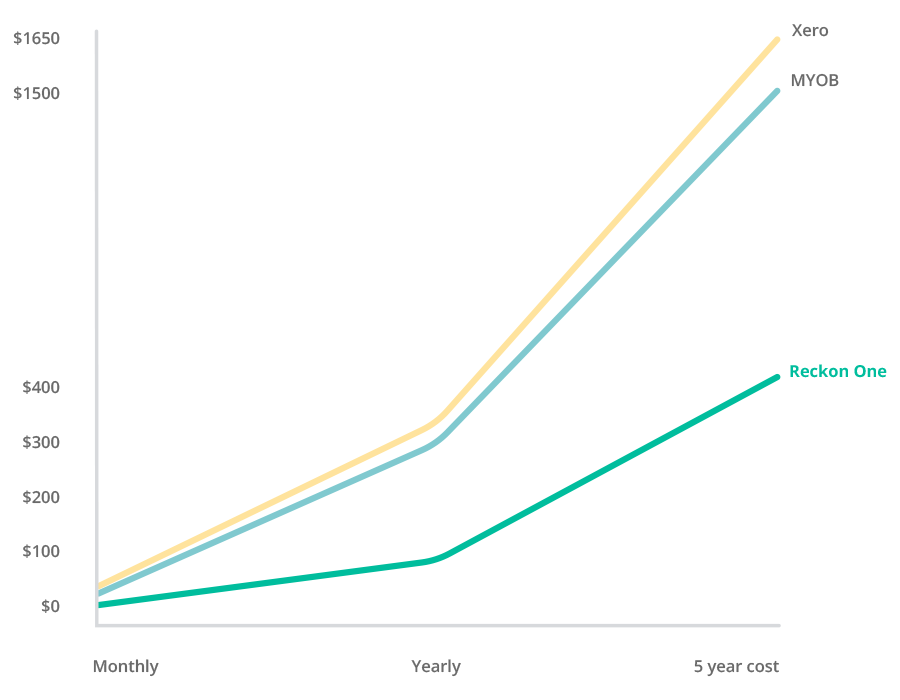 Our competitors price their packages based on volume e.g 5 invoices p/m. That means when you move from one tier to the next it can result in steep price increase and hundreds of dollars more each year. At Reckon, we're proud to grow with you and our flat pricing structure reflects this.
So whether you send 1, 10 or 100 invoices a month you pay the same price. See the flat monthly cost of using Reckon One to manage invoices as compared to our competitors: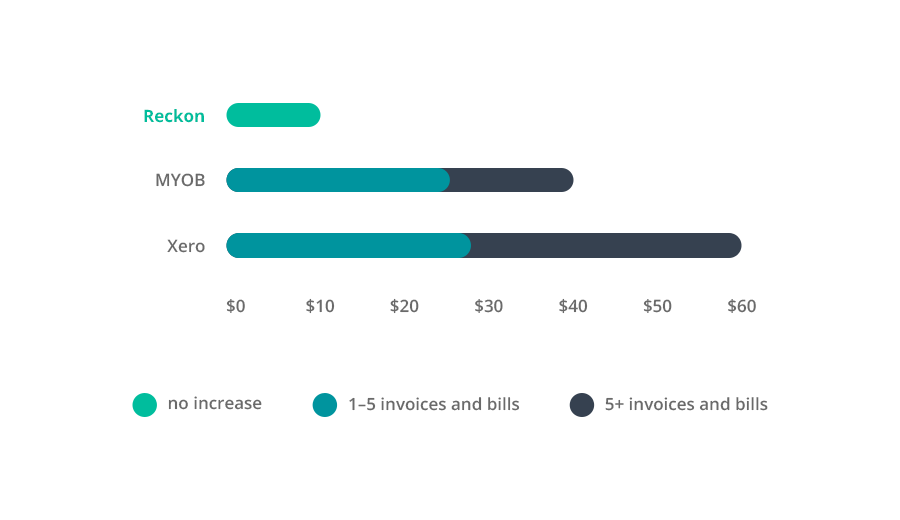 Plus benefits that are always included in Reckon One
Share with your accountant
Your data is securely stored in ANZ
Free data migration service
Phone & email customer support
"Brilliant – I have used Reckon for over 5 years. I am thrilled with the value for money and the excellent service. Love this product, it has everything I need."
Nicky Shearwater – Landscaper
​Frequently asked questions
Add more to your accounting software
Try Reckon One free for 30 days
Cancel anytime. Unlimited users.