Create unlimited timesheets for $5/mth
Track time and manage employee timesheets with our time easy-to-use time tracking software!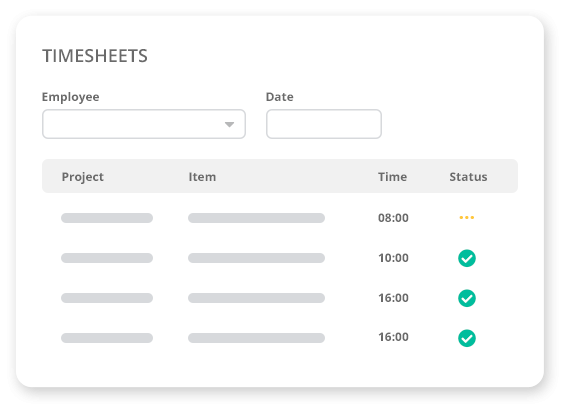 Unlimited employees, unlimited timesheets
Get your entire team tracking the hours they work for one flat fee of $5/month. Reckon One Time isn't priced per user, so you can have your entire team tracking and managing their hours for a price that won't break the bank.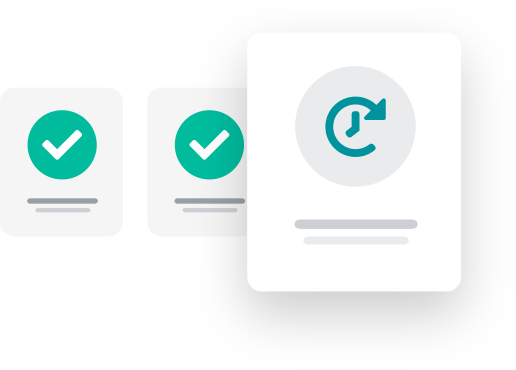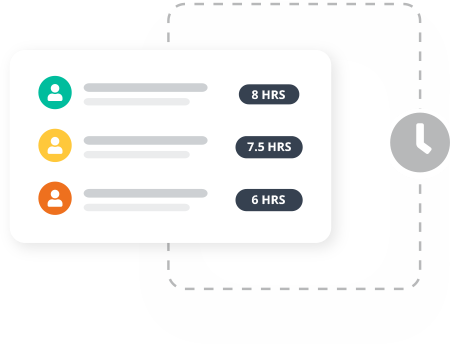 Easy to use online timesheets
Invite your staff to access your Reckon One book under the employee system role. This provides them their own login to create timesheets. From there it's quick and easy for your employees to create their own timesheets, ready for you to approve.
Approve timesheet submissions with a click
When your employees finalise their timesheet they submit them for approval. From there you can approve or decline them with the click of a button, ensuring all employee timesheets are accurate. You can also add a decline reason so your employee knows why, allowing them to correct their timesheet and resubmit it for approval.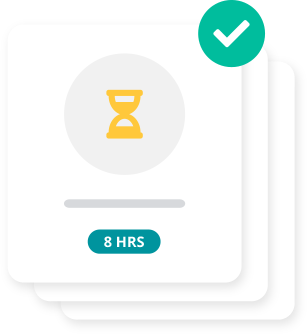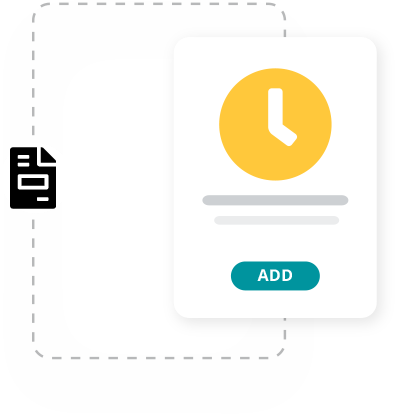 Assign billable time to clients
Your employees can also mark their timesheets as billable and assign them to a client*. From there, when you create an invoice for that customer, a little pop-up display prompts you to add this billable time to their invoice. Great for agencies, freelancers and tradies!
*Requires invoicing.
Get started for just $5/month
We scale our pricing per feature, not on the number of users, which allows you to grow your business with confidence.
TIMESHEETS
$5
/month
Daily & weekly timesheets
Track hours for employees
Print timesheets
TIMESHEETS + ACCOUNTING
$15
/month
INCLUDES
Timesheets
Enter payments and expenses
Track & report on GST
See cash flow in real-time
Create budgets
TIMESHEETS + ACCOUNTING
+ INVOICES
$20
/month
INCLUDES
Timesheets + Accounting
Unlimited invoices & bills
Frequently asked questions
What is the purpose of timesheets?
A timesheet is a record of information which an employer or human resources payroll team use to track particular hours a staff member has worked during a period (usually weekly, fortnightly or monthly). Businesses can also use timesheets to keep track of time spent on tasks, project management, client billing and for time management purposes. This is important to keep track of work hours as the cost of employee labour is typically one of the largest expenses for business owners.
What is the benefit of timesheets?
Timesheets let you know exactly what your employees are working on. They track efficiency of workers by comparing the amount of time they work with the output they produce. Timesheets help spot employees that perform poorly and cost your company money.
Do timesheets need to be approved?
We recommend you build an approval process into your employee timesheets. The timesheet approval process allows the manager to review the employee submitted timesheets before approving it. Only approved status timesheet data can be used to create a pay run. That way you are never overpaying or underpaying your employees and ensure you are meeting your obligations as an employer.
What are the features of Reckon timesheet software?
Reconciling transactions in Reckon One is easy! Watch our instruction video here for a step by step guide on the reconciliation process including matching up the transactions on your bank statement and bank statement balance to your Reckon One account.
Try our timesheet software for your whole team today, for free!
Cancel anytime. Unlimited users.