Bank reconciliation accounting software
Connect your bank account and easily reconcile your bank transactions automatically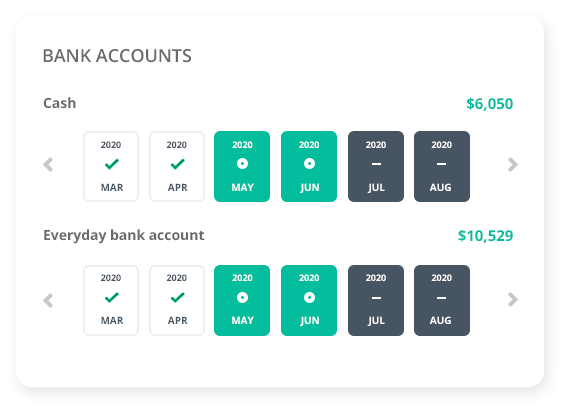 What is bank reconciliation?
Reconciling your bank transactions is an important part of bookkeeping that compares the cash activity in your financial records to the transactions on your bank statement. To save time on this process, connect your Reckon One account to your bank, and all your transactions flow in to Reckon One automatically, ready for you to reconcile.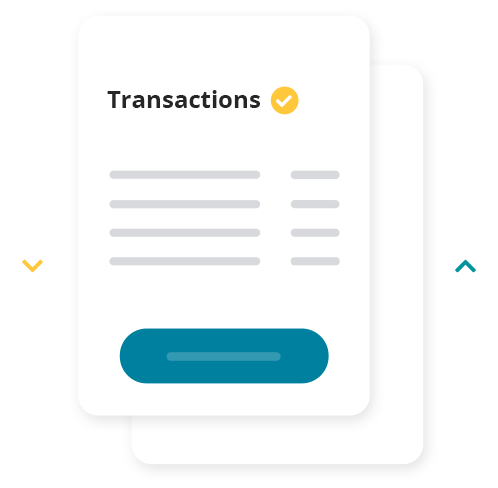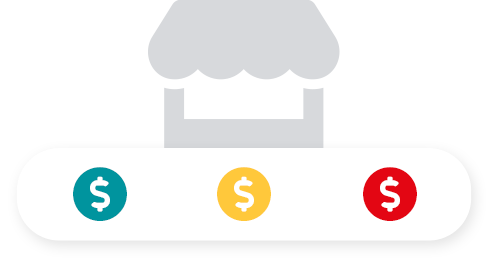 Connect your small business to major banks in New Zealand
We have a direct connection to all major banks in New Zealand including ANZ, BNZ, ASB, KiwiBank and Westpac. Setting up the connection is easy and only takes a few clicks! Once connected, the transactions from your bank statements flow into Reckon One,  saving you hours and giving you back time to focus on your business!
Handles complex transactions like a charm
Feel like a bank reconciliation pro from the get-go. BankData makes it easy to split amounts into separate bank accounts. Plus, the bank reconciliation learns from you over time, making it perfect for small business owners managing recurring transactions and regular clients.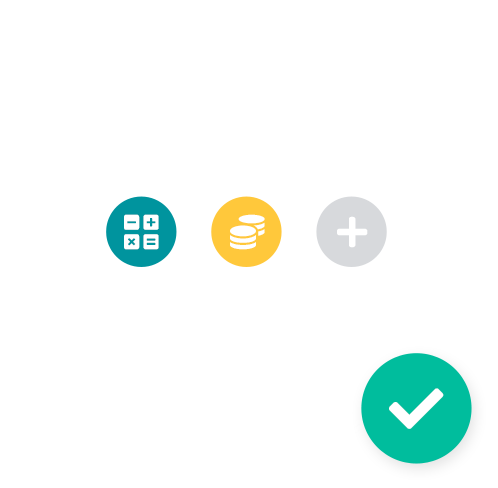 Plans that fit your business needs and your pocket
We scale our accounting software pricing per feature, not on the number of users, which allows you to grow your business with confidence.
*Offer only available to new Reckon customers. Your subscription amount is 50% off for the first 6 months. The offer applies to the first Reckon One book only. The coupon code must be used to receive the discount. The offer expires on 31/08/23 unless withdrawn earlier. Transactions that exceed the 1000 limit will be subject to the BankData Fair Use Policy
Frequently asked questions
How does the 30-day free trial work?
The free trial of Reckon One allows you to try our software for a period of 30 days to ensure it meets the needs of your business. After this period, your subscription will automatically convert to a paid one to avoid any interruptions to your data. However, if you find that Reckon One is not suitable for your needs, you can cancel your subscription before the billing renewal date.
If life got in the way and you were unable to use the trial, our support team is always available to assist you. Just reach out to us and we'll do our best to get you back on track.
Which banks can be connected?
You can connect your bank account either through a secure direct bank feed or via Yodlee Inc, a 3rd party integrator. Direct feeds are currently available for the following banks: ANZ (NZ), ASB Bank, Bank of New Zealand, Fonterra, KiwiBank, NBS, PayPal, TSB Bank, Westpac (NZ). Learn more here.
Is there a minimum subscription period?
There are no minimum subscriptions and no locked-in contracts! You can enjoy the benefits of Reckon One with the flexibility of monthly payments and if you decide it's not the right fit for your business, you can easily cancel at any time.
How do I switch from another software to Reckon One?
Making the switch to Reckon One is a breeze with our data migration service! Here's how it works:
Fill out our data migration form.
Sit back and relax while we handle the migration process.
In just 3 to 5 business days, we'll reach out to you to review your migrated data.
Once you're happy with your migrated information, we'll transfer ownership of your files to you.
You can find more information here.
What do I need to get set up with Reckon One?
There is no software installation required. All you need is a device with an internet connection to access your Reckon One account. Simply sign up for an account on our website and start using Reckon One to manage your business.
Is my data secure?
We use the best technology to ensure your data is safe and secure. Reckon One, is built with cutting-edge HTML5 technology and hosted on Australian servers powered by Amazon Web Services, a leader in cloud data storage.
Can I change my software plan later on?
Definitely! Reckon One offers you the flexibility to customise your plan to fit the unique needs of your business. Whether it's adding or removing features, or upgrading to a larger plan, you can easily make these changes right from your Reckon One account.
Can I grant access to other people?
Yes, you can share access to Reckon One with as many users as you need. And the best part is, you can do it regardless of which plan you're on. Simply invite users and assign the appropriate permissions, so they can help you manage your business.
Do you provide customer support?
What are the benefits of bank reconciliations?
Save time: On average, manual reconciliations can take up to an hour. But by connecting your bank to Reckon, the process can be done in less than 10 minutes.
Keep track of cash flow: Bank reconciliation keeps your financial status up to date so you always have sufficient funds and don't end up spending money you don't have. The process matches up the records in your accounting software and what's in your bank accounts, cash account, credit card statements etc so you get an accurate picture of your company's cash flow and can make more informed decisions for your business.
Prevents errors, fraud and unnecessary charges: By implementing a regular process to look over your cash balances and financial records you can actively pick up bank errors, fraud and other mistakes that could be costly to your business. You are also alerted to bank fees, bank service fees or bank charges that may be preventable in the future.
Stay on top of unpaid invoices: Reconciliation helps ensure that your balance sheet accurately reflects your bank account balance and that there are no major discrepancies.
Try our automatic bank reconciliation today, for free!
Unlimited users. Cancel anytime.