Personal finance software
Take control of your finances, and get a complete picture of your personal wealth.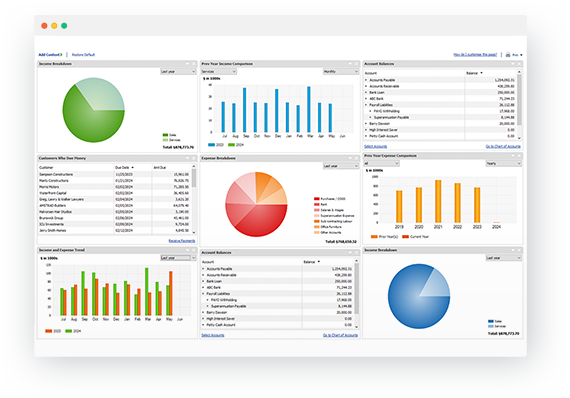 Popular features to help manage your finances
Choose the solution that's right for your business
From purely personal financial management to a combination of home and business, we've got something for everyone.
ACCOUNTS PERSONAL PLUS
$210
annually
Report on money in and out
Create and manage budgets
Monitor investments
Superannuation tracking
Customisable reports
Reconcile accounts
Handles multiple currencies
ACCOUNTS HOME & BUSINESS
$305
annually
INCLUDES
Reckon Accounts Personal Plus
Track and report GST
Track projects & jobs
Create invoices and estimates
Try Reckon Accounts Personal!
Get your finances in order and start achieving your goals.