What should a startup consider when deciding on accounting software?
When kicking off your start-up business, you'll have several immediate accounting needs. The best accounting software for startups will be simple and capable. It's best to start with a basic package which can handle necessities like bank feeds, BAS and invoicing.
When growing rapidly, it makes sense to consider its scalable capabilities. With growth, you may need to add payroll, timesheets, expense tracking, and inventory management.
With Reckon accounting software, you can add and remove modules as you need them, making it the perfect accounting software for startups.
Do I really need accounting software if I'm just starting my business?
Accounting software can be described as essential for any startup. You don't want to start a new business with an excel spreadsheet. Accounting and bookkeeping software not only reduces error risk, it also assists with compliance.
From the outset, you need to set yourself up for success. Your accounting duties will become even more complex as your business evolves, thus trying to implement accounting software later may result in costly headaches. It's highly recommended you implement accounting software early in your startup journey.
Startups need affordable accounting software and the ability to stay nimble
The most common characteristic of any startup is a lean operating budget.Your initial capital will be stretched thin as you undertake the costly tasks involved in launching a business from scratch.
Without compromising on quality and functionality, look for budget-friendly accounting software options which can be switched on and off if necessary. Reckon One is one of the most affordable, fully-fledged accounting tools on the market.
One of the most important aspects to most startups is agility. Being able to operate from anywhere on any device, is vital to staying nimble and effective. The last thing a startup needs is accounting software that's tethered to a desktop.
With Reckon One in the cloud, you'll have the capability to deal with your accounting needs at any moment, from any location, all on your phone or laptop.
Accounting software for start-up success
Starting up a new business will leave any entrepreneur under siege. With mountains of work to do and a vision in mind, start-up businesses don't have time to waste on doing their accounting. Start-ups also want a solution that can start small and grow with their business.
This was the case for Clint Jensen from 3D Able – a start-up innovating with 3D printing to create custom athletic footwear and prosthetics.
Learn how Clint enlisted Reckon to take the sting out of bookkeeping and grow his business, so he could concentrate on his passion.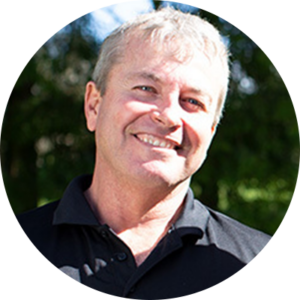 "Reckon has so many different add-ons in there that it makes it really easy for us to grow. And that's the biggest thing."
– Clint Jensen, 3D Able
Plans that fit your business needs and your pocket
We scale our pricing per feature, not on the number of users, which allows small business owners to grow with confidence.
*Offer only available to new Reckon customers. Your subscription amount is 50% off for the first 6 months. The offer applies to the first Reckon One book only. The coupon code must be used to receive the discount. The offer expires on 31/03/23 unless withdrawn earlier. Transactions that exceed the 1000 limit will be subject to the BankData Fair Use Policy.
Try Reckon for free today
30-day free trial. Cancel at any time. Unlimited users.