Reckon Accounts
Plus
Accounting software that helps you manage your finances, invoicing, inventory and payroll.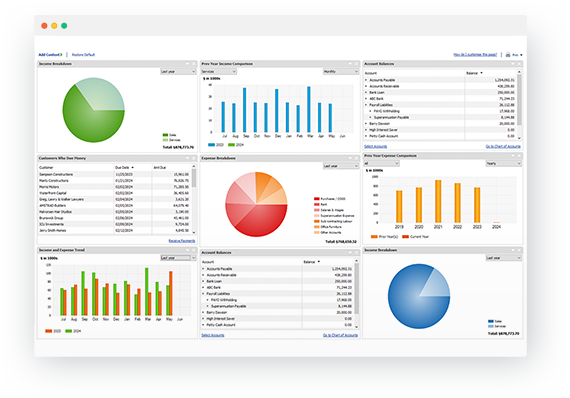 Track cash flow & get paid faster
Manage cash flow by keeping track of sales, payments and directly importing your transactions into Reckon Accounts.  Set-up customised invoices and see at a glance what's been sent, paid and overdue. You can also process credit card payments in Reckon Accounts and look up transactions and billing information for your customers.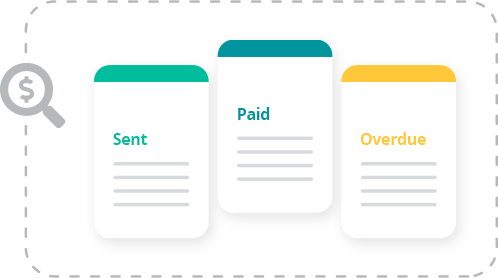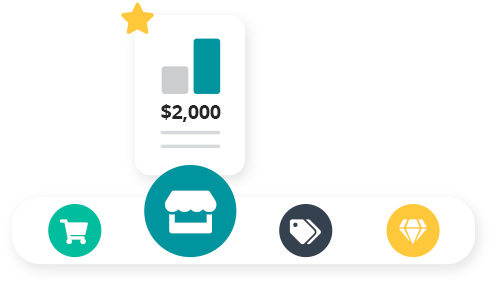 Take control of your stock & inventory management
Reckon Accounts lets you record, track and reconcile everything you buy and sell.  Identify what items make you the most money and which items don't. Quickly view your stock levels and even see what's on order and when you can expect it.
Manage payroll and employees with ease
Easily manage your payroll and employee obligations with our PaySauce payroll integration. Enter time, schedule pay runs, print or email pay slips, enter leave entitlements and more. PaySauce saves you from repetitive data entry and helps ensure you have the correct information to be compliant with the IRD.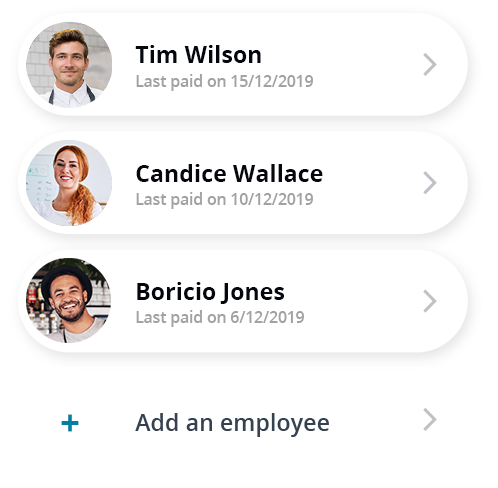 RECKON ACCOUNTS PLUS
$600annually
1 user licence supported
Compatible with Windows® 10 & Microsoft® Office 2019
Pay bills & track expenses
Track GST & create reports
Customised invoicing
Import & reconcile bank transactions*
Automatic Bank statements (BankData)
Process credit card payments †
Microsoft Office integration
Track and manage inventory
100+ customisable financial reports
PaySauce Payroll management integration
**Requires internet connection. Available directly from your bank or via Yodlee. Charges apply. Statements can also be imported manually at no cost, check with your financial institution to see if they support this feature.
†Additional fees and charges may apply. An Internet Merchant account is required – contact your financial institution. Subject to PayPal's approval and accepting their terms and conditions. The availability of the PayPal services is subject to an arrangement with Reckon Ltd and PayPal Pte Ltd (PayPal). If this arrangement is discontinued for any reason these services may no longer be available.
Frequently asked questions
What are the system requirements?
2.0 GHz Intel® Pentium® IV (or equivalent)
At least 512MB of RAM for a single user and at least 1GB of RAM for multiple, concurrent users
1GB of RAM for Windows® 8.1 and 10 users (Windows 8.1 &10 require 1GB for 32-bit & 2GB for 64-bit)
1GB RAM for Windows Server 2012/2016/2019
Windows 8.1/10 operating system
2.5 GB of disk space (additional space required for company files)
Microsoft® Internet Explorer 7.0 or later required
Microsoft® .NET Framework Common Language Runtime 2.0 & 3.5 (provided on Reckon Accounts Installation files via the Download link, requires an additional 150MB)
*Windows 7, Server 2003 and Server 2008 are no longer supported.
How will I receive my software?
When you purchase a product on eStore, you will be provided with your licence key and a link to download the software as soon as you complete your purchase. You can then install your new software and get started straight away.
I want to convert from another product to Reckon
Is Reckon Accounts available in a Full version licence?
No, Reckon Accounts is only offered on an annual subscription model.
What is the PaySauce payroll integration?
We've partnered with payroll software company PaySauce! PaySauce is an easy and affordable payroll software solution that includes rosters, mobile timesheets, wage calculations and more. From April 1st 2022, the payroll functionality in the Reckon Accounts Desktop & Hosted range will be replaced with PaySauce. Reckon Accounts Hosted and Accounts Desktop Payroll will no longer be available.
Reckon do not offer a true cloud payroll solution in NZ and as such, the decision to replace payroll was made in order to provide our customers with best-of-breed solutions for accounting and payroll. PaySauce is a specialist payroll company and are better able to cater to the complexities and changes from Inland Revenue initiatives to provide our customers with a better experience. Learn more >
"Reckon is the best accounting programme I have used, and your support is 10 out of 10. I have been a bookkeeper for 30+ years."
Barbara Brabiner, Whale Cove