HOW'S BUSINESS?
How to stick to your business instincts
In the face of conflicting advice, sometimes the best thing to do is go with your gut instinct. We talked to Reckon customers about some of the courageous decisions they've made.
6 min read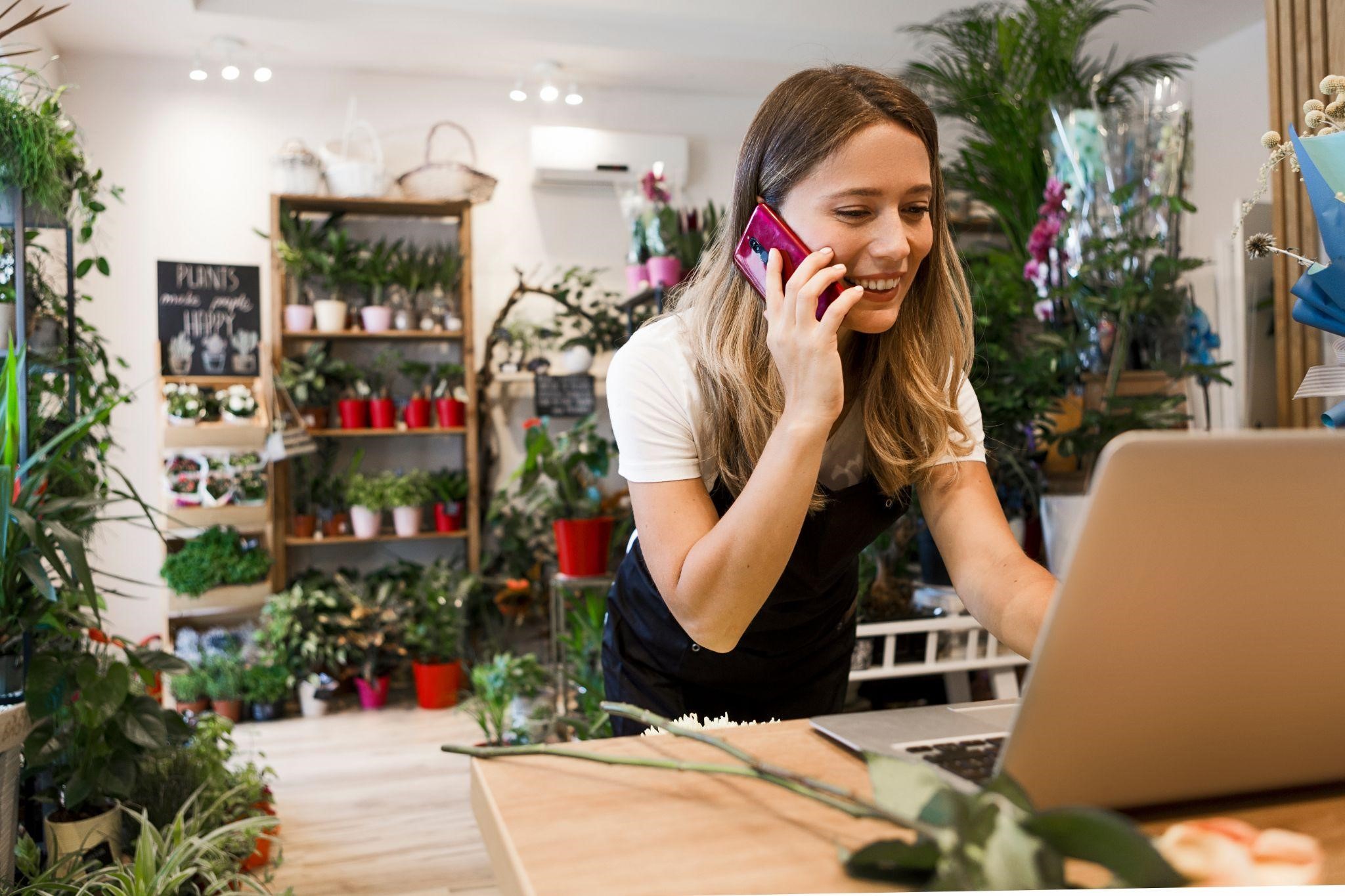 In the best possible way, you need a little bit of an ego to start your own business – some confidence and resilience, and the ability to believe in yourself, your skills and your decisions.
For Sydney landscaper Cedric, initially that was just believing he could do the job better by being his own boss.
"I started work as a labourer for a gardener in Sydney on the Northern Beaches. And I just saw a lot of potential," he explains.
"I was like, 'Well, I can do that myself', so I bought some tools and a very cheap ute, and I started doing it on my own," he continues.
"Within a month, I had to get another employee to help me out. Within six months, I needed more, and now I've got two trucks going and four employees. It's going really well!"
Original ideas bloom
Melbourne florist Janie Rose followed her gut instinct and decided to buck convention by selling flowers in a different way.
"Most florists have flowers that are already in full bloom… once they've hit that peak, it's downhill from there. Basically, my whole emphasis is on the recipient actually experiencing the blooms opening, "she explains.
"If I'm buying roses, for example, I'll buy them as tightly closed as possible. When they're received at the other end, they can watch them open up."
Invest in a goal that's important to you
Sydney cafe owner Nuala bucked convention when she followed her intuition, investing time in the wellbeing of her customers and staff. Ten years into business, it seems to be paying off.
"We learnt to invest in people, invest your time," Nuala says. "It's got nothing to do with money as to why our business will be successful."
"Instead, if we invest our time in our employees, if we invest our time and our care in our customers, everything else will be taken care of. Because if you don't have good staff and if you don't have customers, you've got nothing," she explains.
"You can be a good business person, but if you don't have a genuine interest and care in your customers, you've got nothing. It's good old-fashioned hospitality."
Know your worth
At the same time, however, it's important to know the value of your skills. It was a lesson that film producer Holly learnt early on.
"I think my biggest lesson is just learning how to value myself," Holly says. "I'm still learning how to do that… to value my services.
"I'm a young woman in an industry where I'm learning what that looks like; how people perceive me or perceive my work," she continues.
"I'm learning that I know what I'm doing. I have the skills and I can value that accordingly. Initially I took up a lot of jobs that didn't pay well, and some of them just weren't worth my time."
Conversely, sometimes it's about having the courage to go in at a lower price point. Reckon CEO Sam Allert is well aware that it is a unique selling point for Reckon.
"We've made our solution very affordable – we are the most affordable software package by a mile," he shares. "You can use the most basic version of Reckon One for $12 a month. Our competitors would start at $30.
"The way we got there," he explains, "is that nobody ever uses everything with a software package. So whatever you want to use, you turn that on and just pay for that. The average for our customers is about $12 a month, when other companies' packages go up to over $50 or $70."
Make things happen
Despite being very successful, Barbara, who runs a travel agency on the Sunshine Coast, has learnt over the last 25 years that you can't rest on your laurels.
"You can't sit back and wait. You've got to find your own path and you've got to make it for yourself," she explains. "Even for me, with the latest escorted groups I'm doing, which are mostly for the elderly, I've been going around to retirement villages and doing morning teas.
"You can't just sit back and wait for things to happen, because it's not going to.
You have to make it happen."
Need to save time? Try Reckon One for 30 days and reduce your admin