Payroll software from $3/mth
Pay an unlimited number of employees – quickly and easily with Reckon One.
Manage unlimited employees
Easily manage wage, leave and super for an unlimited number of staff for just $3/mth.
Unlike other payroll solutions, you won't need to pay by the number of employees you have – saving you money as your business grows.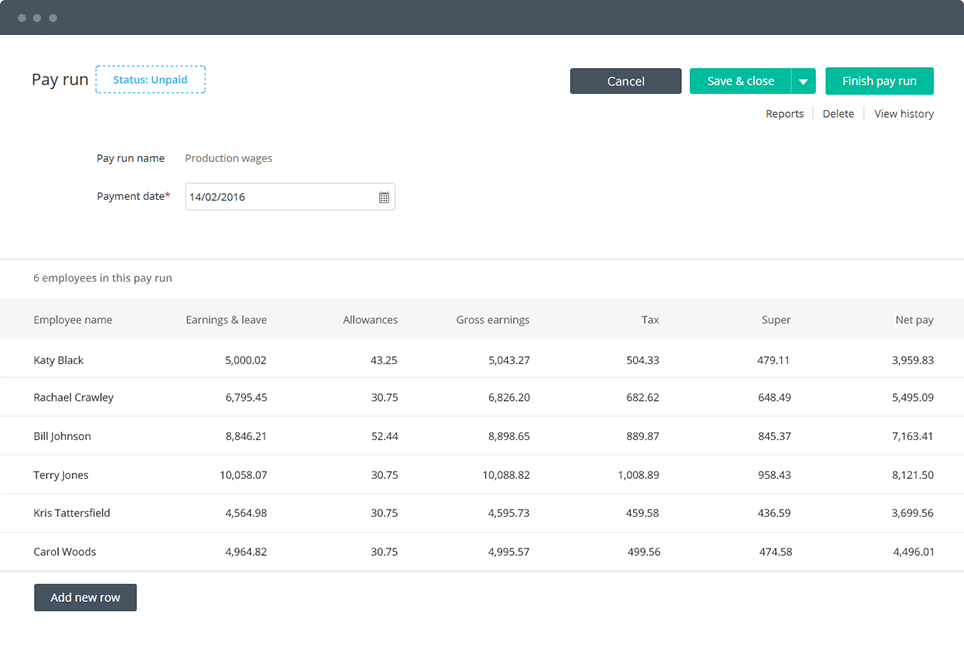 Pay your employees quickly
Simply set up your default settings, enter employee details and hit pay! You don't need to set up their requirements each time you do a pay submission.
Plus, you can create a pay run, save it and come back to it at a later time.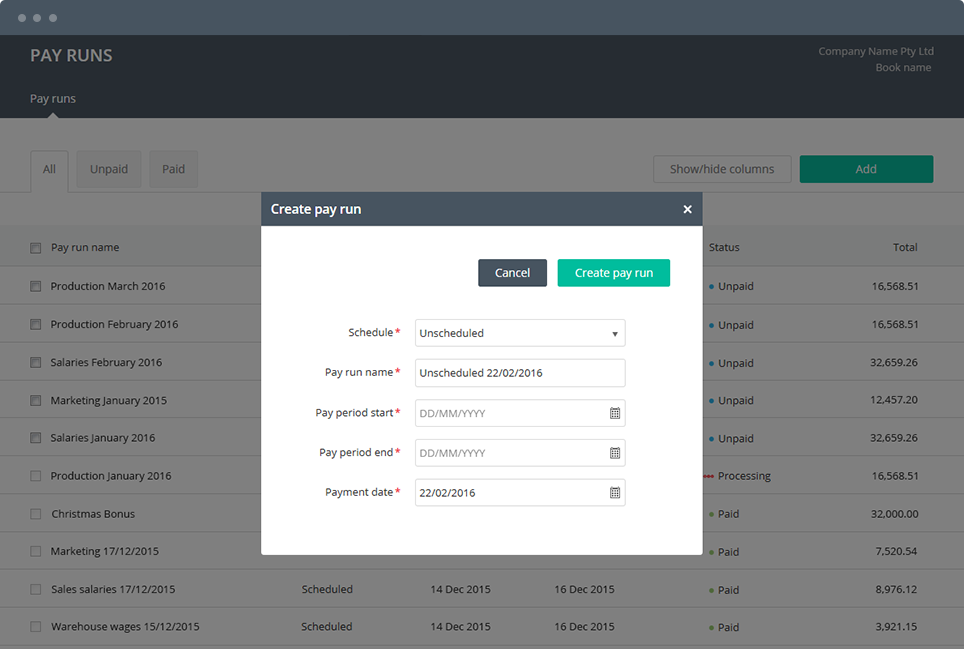 Automatically stay compliant
Stay up-to-date with tax-table changes, superannuation guarantee rates, and pay super contributions that are SuperStream compliant.
Learn how Reckon One enables SuperStream compliance here.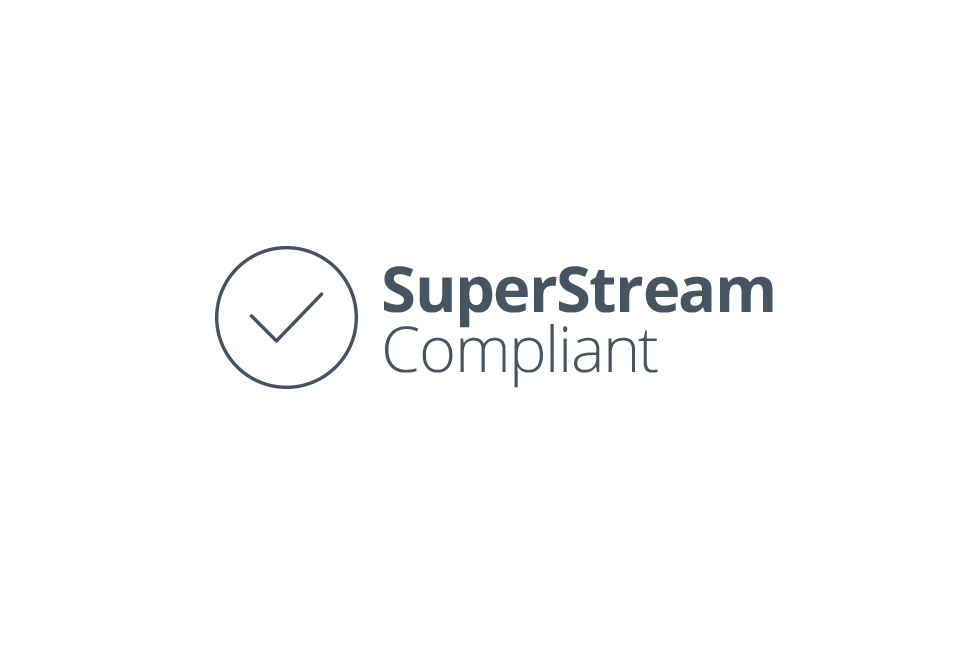 Puts you in control
Group pay items by industry, group of employees, tax rate, and much more. Fits to the way that you run your business.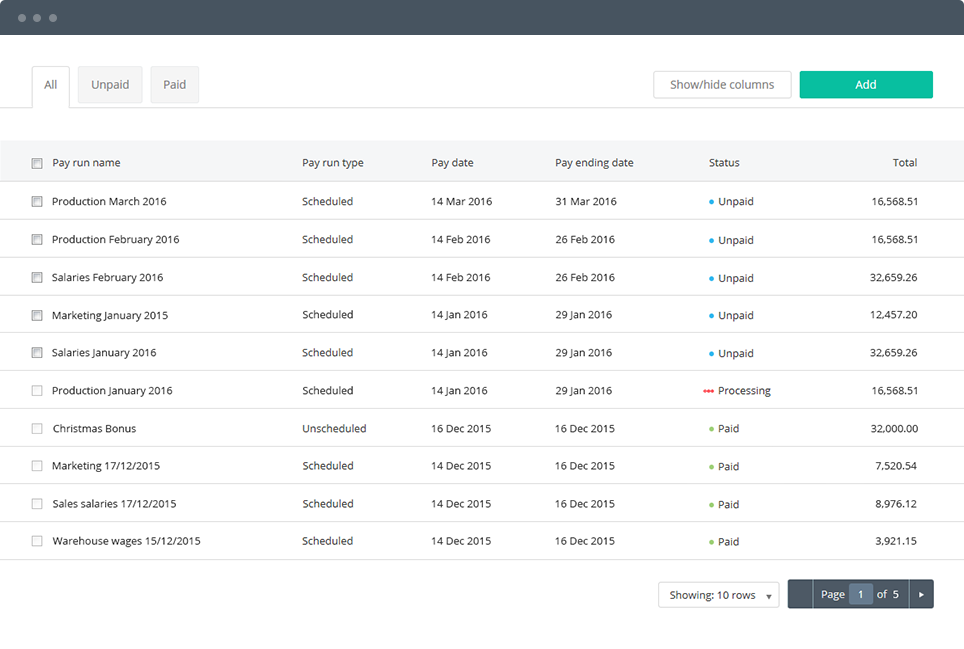 Extremely easy to use
Intuitive navigation, clear workflows and simple data entry means you can quickly pay staff and have more time to manage your business.