Beautiful accounting software for creatives
The perfect accounting software for business owners in creative industries. With a clean, modern interface and an intuitive workflow it's easy to manage your money with Reckon One. Customise the dashboard to suit your needs and  see your net position at a glance.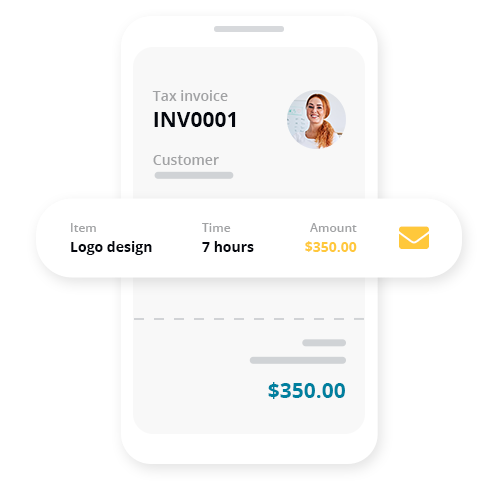 Create custom professional invoices in seconds
Add your logo to pre-loaded templates, write notes to specify payment instructions and even add custom messages for a personal touch. With a "Pay Now" online payment button on every invoice, you'll spend less time chasing your clients for payment.
Take the hassle out of GST & compliance
With automatic compliance updates for PAYG and GST, it's easy to keep up to date with the latest legislation. Plus, you'll always be working on the latest version to give you peace of mind and more time back for doing what you love.
Easily create and lodge your BAS

With Reckon One you can easily reconcile your bank transactions making it easy for you or your accountant to create and lodge your Business Activity Statements.
The right online accounting software for creative businesses.
For creative businesses, the accounting and bookkeeping side of your business can be daunting & time consuming. Reckon One makes it easy by automating aspects of your admin, giving you more time to spend in parts of your business you love. This was the case for Digital Done Printing, a Victorian-based business specialising in digital printing and graphic design.
Learn more about Digital Done Printing's journey with Reckon One here.
Try Reckon One for free today
Cancel at any time. Unlimited users.