A free invoice app for freelancers & small business owners
Send unlimited invoices | Bill anyone from anywhere
Get it free on your smartphone now.

Improve Your Cash flow
Create and send invoices immediately after a job is done to help you get paid faster.

Stay Organised
Record receipts and track paid & unpaid invoices. Say no to messy spreadsheets and paperwork – tracking invoicing has never been easier.

Super Easy To Use
Simple workflows and an intuitive dashboard mean that you can send invoices in no time.
Sending professional invoices is as easy as 1, 2, 3

1. Set up your account.

2. Add a customer and product to your invoice.

3. Send your invoice and record payments.
How to download Reckon Invoices: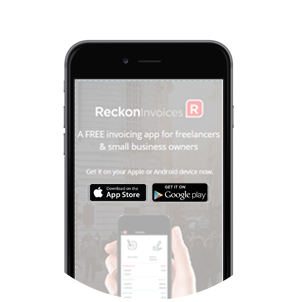 Visit this webpage on your smartphone then hit the download buttons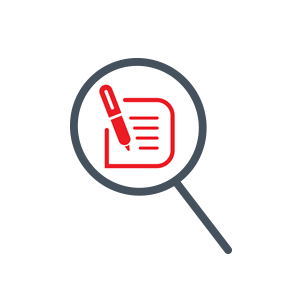 Or search for "RECKON INVOICES" on the App Store or Google Play and download
Why you'll love using Reckon Invoices:

Unlimited Number of Invoices
Send as many invoices as you need from your smartphone – for free!

Store Unlimited Products
Save pricing information and product codes for all your products to create accurate invoices every time.

Unlimited Customers
Create a database in your device and have all your customer details on hand, wherever you are and whenever you need to.

Customised to You
Add your logo to our invoice templates to create professional looking invoices and set payment terms to suit your particular needs.

Works on Apple and Android devices


Easy, simple to use interface

Free online support 24/7 via the Reckon community


Track paid & unpaid invoices

Businesses have relied on Reckon to simplify their business finances. Reckon is an Australian listed company that has delivered world-class accounting software to the market for over 25 years.