How can Reckon One help your professional services business?
Reckon One can help professional service businesses keep track of employees' billable hours, quickly invoice customers on the go and monitor the profitability of each job or project in real time. This helps you to fully utilize your employees and focus resources on the most profitable areas of your business.
Track time and expenses
We know how important it is for accounting firms and professional services firms to record time sheets and expenses. Keep track of your employee's time by having them log their billable hours and submit their expenses on the go.
Our cloud based accounting software is great for mobile teams that spend most of their time out of the office providing consulting services to their customers.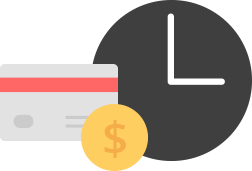 "Don't be deceived by the simple interface. Reckon One is extremely capable"

 Mark Butler, Executive Officer at Grafton Chamber of Commerce
Job management
With Reckon One Projects you can easily track each job and associate all invoices and financial information for each of your clients.
This makes it the perfect tool to measure the profitability of each job allowing you to focus your time and effort on the activities that work best for you.
Affordable payroll
Our accounting software is perfect for businesses in the professional services industry. Set up and manage unlimited employees, and easily calculate employee pay, allowances, and leave.
You can also save time by paying all your employees at once with Reckon One's batch payment option.
More reasons to love Reckon One

Bank-level security
Your data is encrypted, and protected with bank-level security.

Automatic backups & updates
Your data is safe, and you're always on the latest, cutting-edge online accounting software.

Data stored in Australia
Your sensitive accounting software data is stored here at home, under Australian law.

Cancel at any time
Switch us off whenever you want. Your data is saved over a long term 7 year period.

Connect with an expert
Your accountant or bookkeeper can now help your small business in real-time.