How can Reckon One accounting software help your
eCommerce business?
Like your eCommerce store, Reckon One cloud based accounting software is always open for business. Its modern design and reliable infrastructure ensure it is always available to capture your transactions and accounting data. Reckon One also seamlessly integrates with a variety of add-on solutions enabling your business to grow with some of the best online tools in the market.
Accounting software in the cloud
Your business is online so why shouldn't your accounting software be as well? Reckon One is cloud based and has been specifically built for business owners to be used on any device, from any location, at any time. Programmed in HTML5 and hosted on AWS, Reckon One has both the flexibility and reliability to grow eCommerce businesses.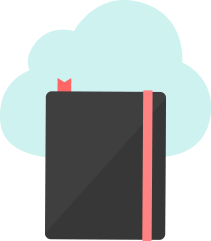 "Don't be deceived by the simple interface. Reckon One is extremely capable"

 Mark Butler, Executive Officer at Grafton Chamber of Commerce
Easy bank reconciliation for every business
With the Reckon One BankData module you can automatically import your latest banking and credit card transactions into Reckon One for easy bank reconciliation. This will help you keep track of your revenue, purchase orders and expenses and ensure your books are ready for your accountant at tax time.
A whole marketplace of add-ons
Reckon One seamlessly connects with leading providers of inventory management, sales, email marketing and other online solutions to ensure your eCommerce business has access to the best solutions the cloud has to offer. Connect the apps you use everyday to Reckon One and automate your workflow and save time on repetitive admin with our add-on, Zapier.
Learn more about the Reckon Add-On Marketplace here.

More reasons to love Reckon One

Bank-level security
Your data is encrypted, and protected with bank-level security.

Automatic backups & updates
Your data is safe, and you're always on the latest, cutting-edge online accounting software.

Data stored in Australia
Your sensitive accounting systems data is stored here at home, under Australian law.

Cancel at any time
Switch us off whenever you want. Your data is saved for 7 years.

Works on all devices
Our cloud based online accounting software runs on your PC, Mac, tablet or smartphone.

Connect with an expert
Your accountant or bookkeeper can now help your small business in real-time.