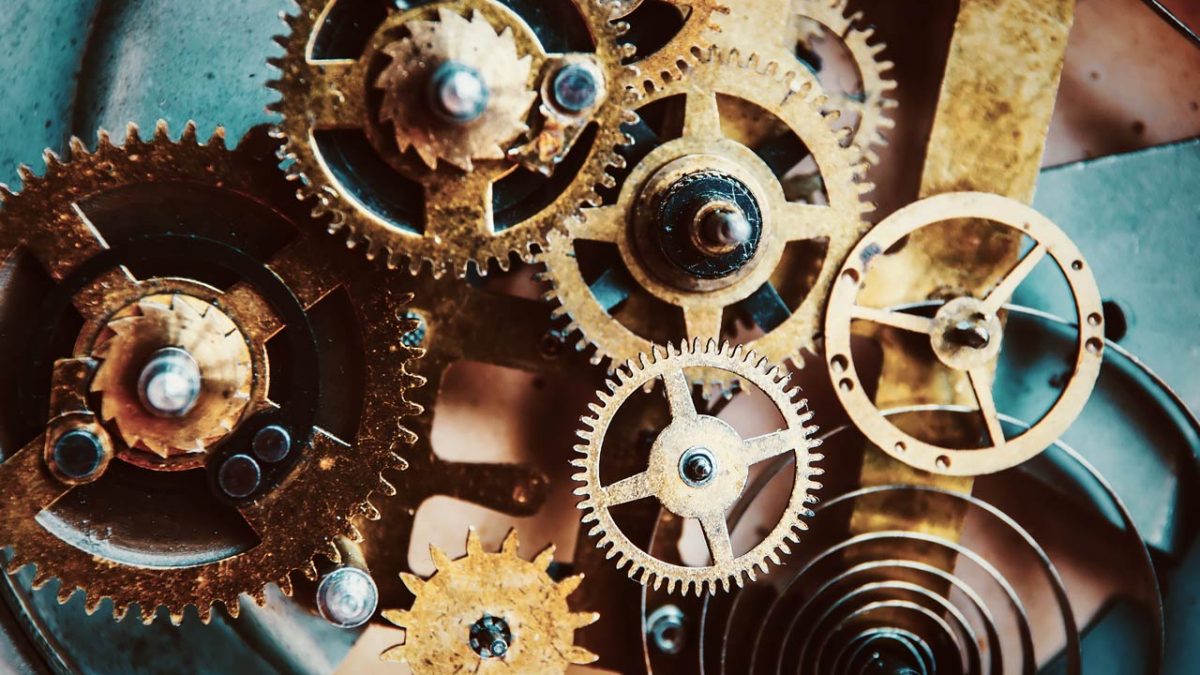 8 Step Checklist for Writing the Perfect Job Description
The hiring process can be daunting, just as much for you as the employer, as for your potential employee. You can make the process less daunting, however, if you spend some quality time on a great job ad.
Job ads can be stuffy, overly corporate, bland, and vague. They can feel like they've been put together by a robot, and can leave the potential applicant feeling like you just don't care whether you hire them or not.
The thing to remember is that you are a person, and you're hiring a person. It's a pretty simple equation, but one that get's overlooked all the time.
If you're serious about having the best employees, then make sure that you give them the best job ad!
Don't make it an afterthought, and leave it until the last minute. Treat your job ads with the importance they deserve, and you will be sure to reap the rewards.
Here are 8 tips that will have you writing the perfect job description, that will find you the ideal candidate.
1) Be yourself
This is, by far, one of the most important elements to your job ad, and for your business in general. Show your potential new employee that you have a personality. Your company may be the best place in the world to work, but if you don't show that in your listings, how will your new employee know?
Obviously, you need to direct your language at your audience, but even people who are looking for high-flying executive positions have personalities of their own, and if you can attract them with yours, they will be more inclined to want to work with you.
2) Make it easy to read
Whatever you do, don't waffle on! When people are looking for jobs, they are scanning hundreds of ads a day to find the ones that are the best fit for their skills, experience, and personality. They don't have the time, or the desire, to sit and read in-depth essays about your business, and the job they are (hopefully) going to apply for.
Use bullet points and short paragraphs. Put some thought into the aesthetic design of your ad, and make sure that when someone is speed-reading, and scanning your ad, that they will be able to gain the maximum amount of information.
3) Be clear
Whatever you do, don't use unique sounding, buzzword-type job descriptions!
There is no such thing as a 'Retail Rockstar' or a 'High-Flying Sales Pilot', so don't retreat into this kind of language for your job titles.
Your potential employee is not going to search for those kinds of words on job boards, and these semi-meaningless titles will just be confusing what should be a simple description.
Also, try to steer clear of job specific business jargon. Don't use acronyms, unless they have already been explained. Don't assume that your potential employee will understand every term that you do, especially if you've been working in your field for much longer than them.
Try to explain the job in terms that everyone will understand, and you will be less likely to alienate your target demographic.
4) Sell your brand
Company culture is the major drawcard for all potential employees, so you should bank on that. Your candidates are only going to apply for jobs where they feel they will fit in, and enjoy the position. Give them the opportunity to understand how your business works, and how they would fit in.
Give them some insight into the human side of the business, too. Let them know how it started, and more importantly, why it started. Show them the passion that lies at the roots of your business. No matter how large or small your business, inviting people to understand how it all works will set you on solid footing.
5) Sell the benefits
A job listing should be approached as a two-way street. Obviously, you will be requesting the skills and expertise that you need from your new employee, but they won't want to apply if the position is not appealing. You need to convince them, in your job ad, that working for you will provide a healthy lifestyle, not just a job.
Don't be shy about sharing the benefits that will be available to your employees. In fact, be as enthusiastic and exuberant as possible, to ensure that your candidate is won over by the perks of the position.
Also, to make sure that you are appealing to the appropriate caliber of applicants, you must include salary information!
People need to know how much they stand to earn when working for you, and often, if the salary information is missing from your job listing, they will simply not apply.
6) Sell the position
The job you're listing is obviously important to your organisation, otherwise you wouldn't be listing it, right? If it is important, make sure that your candidate knows that. Explain how they will fit into the structure of your business, and tell them how important they will be to your team. Use positive psychology to your benefit, and don't be afraid to boost some egos. It will benefit you in the long run.
Make sure that you're not just putting together a list of must-have requirements. These can put off even the most qualified people. Try to ask for skill sets, not just experience. Sometimes, people with experience can be bad at a job, while those with skills, but no experience, could be the genius your company needs. Be open to candidates at all stages in their careers, as they will all offer different benefits to you.
7) Be realistic
While there may be someone out there that fills every single one of your criteria, if you are holding out for that person, you may be waiting a very long time. Be open minded when it comes the skill sets that you require. Consider breaking the job down, and having two lists: must-haves, and would-likes. Even then, consider the fact that sometimes the most passionate people may not yet have the skills, but could be groomed for the position. Training should be seen as an investment in your company's growth, not as an impediment.
The candidate that will be right for your business is the one that cares about your business, and what you do. That passion and enthusiasm can't be taught, whereas skill sets can.
8) Take pride in your work
Your job ad should be a work of art. It really should! You should be putting as much effort as possible into writing the perfect pitch, and it should most certainly not be left until the last minute. The job ad is essentially the face of your HR strategy, and needs to fully embody your company's ethos.
Far too many job listings get posted on employment sites with grammatical and spelling errors! Take pride in your work, and proofread before listing. It will make the world of difference to the people who are reading your ad, and potentially to the quality of candidate that will go on to apply.
If you are in the position where you need to write a job ad, make sure to consider your intended audience. If you give the impression that you care about their job prospects, and that you can offer them as much as they are offering you, you will be much closer to finding the best new employee than ever before.