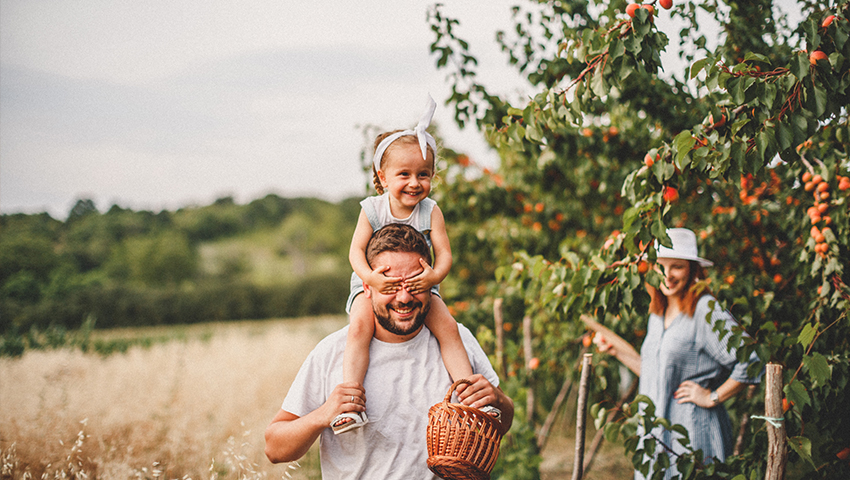 Why it's time for community groups to uptake cloud accounting
Sporting clubs, religious groups, op shops and various other community groups, all represent a market in desperate need of cloud accounting.
While small businesses in any industry would benefit from moving on from 'shoebox accounting' or Excel spreadsheets, community group organisations represent a clientele that you can easily roll out cloud accounting to.
Why? Because community groups are often run by volunteers, reliant on donations, and have tight budgets ­– but they still need accounting, and the cloud is the answer to many of their inefficiencies.
Organisation examples
So, who exactly are we talking about here?
Church and religious organisations
Op shops and used clothing stores
Lions, Rotary and Apex clubs
Local sporting clubs
Small charities
How do these organisations operate?
In many cases, the accounting software deployed by community groups (when used) is outdated and disorganised when compared to modern cloud accounting apps.
Shoebox and spreadsheet accounting is widespread and can lead to vast inefficiencies, difficulty with oversight and complexities when it comes to finances, donations, reporting and auditor processes.
Volunteers
With many of these community groups, you'll see a strong reliance on volunteers over full-time dedicated staff.
What does this mean for accounting? It indicates that many such volunteers aren't only likely to be busy people, they're less inclined to be dedicated financial operators or accounting experts.
This volunteer basis can lead to knowledge gaps and less time available to properly manage the finances of such groups.
If an organisation has volunteers making up a bulk of 'employees' then the idea of complex, time consuming, and siloed accounting processes are a clear handbrake to timely and accurate accounting.
Treasurers
These community organisations often include the role of a treasurer.
One of the primary focuses of the treasurer (if there even is one) is to manage the accounts, and in many cases without the assistance of an accountant or accounting software.
These treasurers are usually volunteers themselves and likely untrained in accounting. This is the advantage of introducing easily understood and automated cloud accounting software.
A secondary point is the transient nature of volunteer treasurers.
If one treasurer leaves the role and another is appointed, coming to terms with a predecessor's unique version of shoebox accounting will lead to lengthy and complex handovers mired in knowledge gaps and mistakes. With cloud accounting, this issue dissipates.
Auditors
Community groups, often operating as non-profits, will come under the regular radar of external auditors. If the accounting processes of a charity or non-profit are not clear, digital, and accessible, this becomes a much more involved and lengthy process.
Donations
When a community group is reliant on donations to operate, this poses a fresh challenge to record keeping and accounting. By relying on cloud software, there's a very clear, easily tracked and modern method for accounting for donations.
Blind to processes
When you have a community group, composed of volunteers and various board members, there's the potential for a lack of oversight into how the organisation is doing financially and what the state of affairs really looks like.
This blindness poses distinct challenges to the timely and accurate management of community organisations.
How would cloud accounting address such challenges?
Introducing cloud accounting to community groups and eliminating shoebox accounting will have substantial and widespread benefits:
A cloud accounting app is extremely affordable and represents excellent value for cash poor organisations. Many community groups will be on a shoestring budget and will tend to minimise costs, especially operational ones, wherever possible.
Shows the position of the group/club at any time during the year
Cloud accounting allows stakeholders and members of the management team to easily understand the financial position of their organisation at any given time.
Easy visibility for committee/board
With a committee or board dedicated to operations, there's a distinct advantage to having high visibility to all those who need to know. Decision makers will benefit immensely from the transparent nature of cloud accounting tools.
Queries on transactions can be dealt with when they occur
If there are queries or doubts about particular financial transactions, these can be solved immediately without laboriously poring over documents and paper trails.
All manner of reporting, from cashflow to accounts receivable can be easily created through cloud accounting in no time at all. This also makes compliance a much simpler affair.
When external auditing is undertaken, the accuracy, convenience, and time savings inherent in cloud accounting comes to the fore.
With time poor members or volunteers at the helm, being able to do your accounting on a five-minute break, from anywhere, is a clear advantage.
The preparation of a BAS statement becomes an extremely basic and flawless undertaking.
The issuing and payment of invoices is eased and formalised, with low error rates and high visibility.
With accounting issues widespread among community groups, the distinct advantages of powerful and affordable cloud accounting apps like Reckon One become obvious and easily communicated.