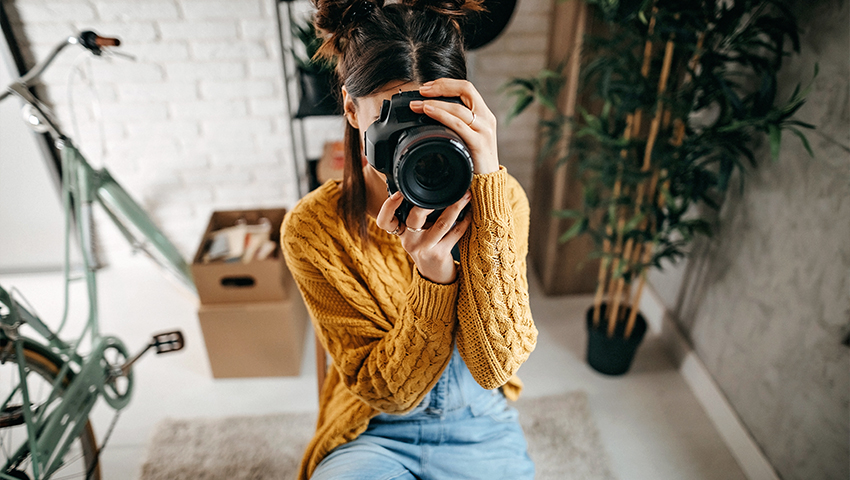 What is digital marketing? A simple guide to success
'Digital marketing' is a term that's bandied about pretty liberally these days, but precious little time is spent explaining exactly what it means. Don't be shy, we can't know it all.
Do you really know what digital marketing is and how to nail it for your small business?
What is digital marketing?
Digital marketing is the all-encompassing term for any marketing activity you undertake through digital devices and the internet.
This can be quite broad. With a digital marketing strategy, small businesses will leverage digital channels including social media, search engines, email, and other business's websites to either market to their existing client base or attempt to garner fresh eyeballs.
So, it's basically just modern marketing you ask? Yes, yes, it is.
Simple digital marketing guide
Want to get your toes wet in digital marketing but don't know where to start and don't want to think too hard? Well, you've come to the right place friend. Behold, our simple guide to digital marketing.
Before we begin
Before we get into digital marketing channels in action, we need to get our ducks is a row. Have a think about the following before getting too deep in the 'work' of digital marketing.
1) Understand your customer journey
All marketing has a purpose. That purpose is to lead your potential customer to a place where they are willing to open their wallet and part with some of their hard-earned cash.
Sometimes this is a more passive process of brand affirmation or a bold process of 'buy now'.
What you need to do first is understand your 'customer journeys' – which basically means how they go from seeing an ad or social post to buying from you. Have this aim in your head throughout the entire process, no matter the medium.
2) Understand your customer
Create a profile of your intended audience, so you have them at the forefront of your mind before launching into digital marketing activity.
If you have an image of who you're marketing to and why, the practice of digital marketing becomes targeted and more likely to bear fruit.
3) Stick to your brand
Be sure to remain loyal to your brand throughout. No matter if you're posting to Instagram or emailing a customer list, keep everything on point when it comes to branding.
4) Set a plan
You're going to need a calendar and a working plan to manage all your channels and output.
Put together a realistic calendar and marketing mix that incudes content, ads, social posts, and emails to keep yourself on track throughout the month or year.
5) Be goal oriented
You should also set out some realistic expectations and goals such as click through rate benchmarks, ad spend and social media engagement.
After all, your marketing should yield business results and sales, so keep track of it all and do some reporting on how well you're going. There are many tools out there to help you track marketing results.
Your digital marketing channels
Now to the nuts and bolts of executing digital marketing. Here are the primary digital channels you should be considering in your digital marketing plan.
1) Your website
Your website is first up – you should be ensuring you have a high-quality website that's mobile friendly and fast. Make sure you have thought about user experience (UX) and design, keeping it simple and well branded.
You should also be paying attention to landing pages and calls to action – specifically for click throughs from ads or social content. This is what helps drive sales.
Make sure you have a solid blog page that's regularly updated too. This will keep your website ranking high on search engines like Google.
2) Content
Your content is king. Creating fresh and engaging content – sometimes called content marketing –sits at the heart of digital marketing. Your content is often what populates your other digital channels, and it should appeal to your base of customers. Try to create the following:
high quailty blogs
ebooks and in-depth content
video content
original brand-oriented photography
testimonials and case studies
infographics
web content
how-to guides
Much of the content you create will seed things like social media and email activity, so make sure you've spent time crafting great content.
3) Social media
Social media is one of the cornerstones of digital marketing. Make good use of the content you create and share it across your social network as well.
Pay attention to linking back to your website or eCommerce store with a call to action, landing page or customer journey. Look into the following avenues for social media marketing:
paid or boosted posts
brand Stories
organic posting around your products or customers
click throughs to blogs and other website hosted content
direct promotions such as sales and deals
4) Email marketing
This is best used for existing customers or people who have signed up for trials or looked at gated content.
Creating an email campaign to send to a segmented list of previous customers is a great way to re-engage lapsed customers. You can also use email campaigns to upsell to customers who are already engaged with your business.
Think about linking to content in your emails such as a blog post or how-to guide or use it as a direct way to communicate promotions such as two-for-one sales or special deals.
5) SEO
Search engine optimisation (SEO) is paramount in digital marketing. Spend time teaching yourself about basic keyword SEO and how to set up your website to be easily searchable.
It might be wise to engage with a specialist to best understand how to 'game' Google and increase the visibility and relevance of your content, website, and social media posts.
6) Paid ads
Paid ads are another mainstay of digital marketing. Whether you engage with paid social posts, Google ads or host ads on relevant websites, paid ads are still a great way to increase awareness of your busines and get people 'in the door'.
If you commit to the above digital marketing theory throughout your channels, you'll find your digital marketing strategy is on its way to bringing successful results for your small business.