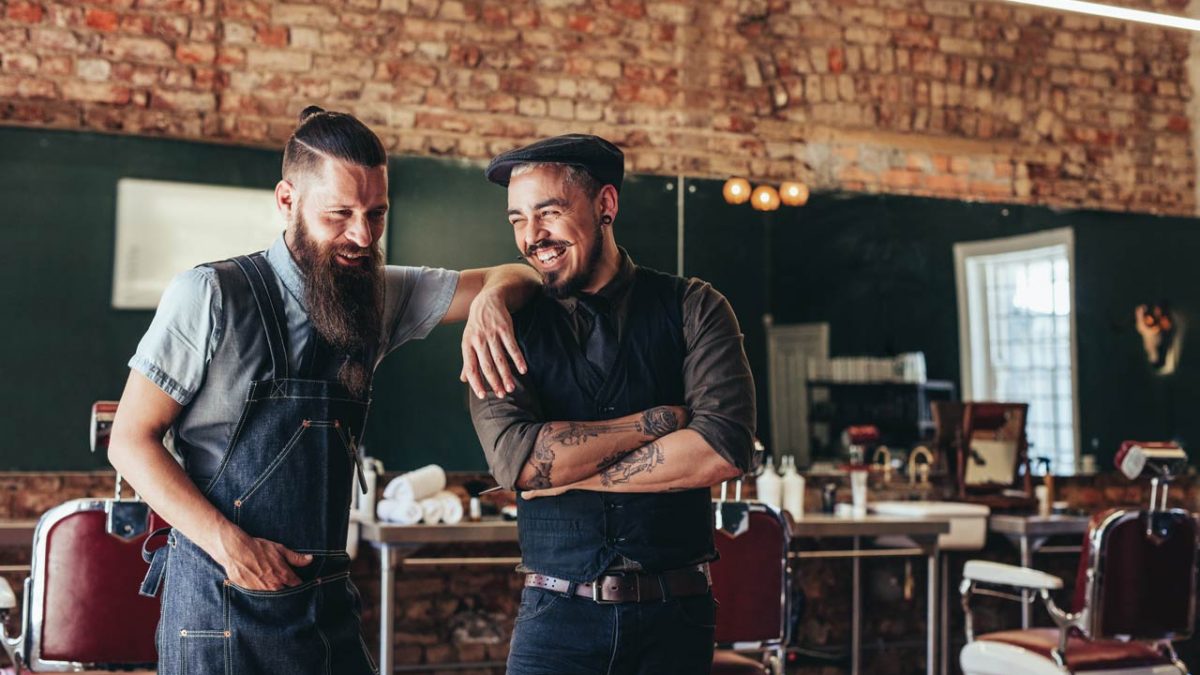 Upcoming Small Business and Accounting Talks and Events Across Australia
There are several great events open to the public for Small Business and Accounting professionals to hear from their peers and industry leaders. Many of these are free events, offering the networking and informational opportunities. 
Throughout April we've identified a number of industry talks, academic seminars, casual meet-ups, and competitive events across Australia.
SMALL BUSINESS AND ENTREPRENEURS
What: Statistics, Buzzwords, and Lies: The Real Drivers of Digital Marketing
Where: Fishburners (Level 1, 608 Harris St, Sydney)
When: Wednesday 08 April 2015
Brian Ritchie talks about the hidden, underlying strategies and actual actionable tasks that drive digital growth while significantly reducing spend on "spray and pray" strategies.
This talk will cover how you should take a step back and approach your digital growth campaigns by understanding user behavioural mechanics and all that it encompasses.
What: Silicon Beach Drinks Sydney
Where: Assembly Bar (488 Kent St, Sydney)
When: Thursday 09 April 2015 (Every Thursday)
Life as a tech entrepreneur can be exciting, frustrating, lonely and like being on a rollercoaster, all at the same time. Join fellow entrepreneurs for a drink and a chat.
What: Melbourne Start-Up Drinks
Where: Inspire 9 (41 Stewart St, Richmond)
When: Friday 10 April 2015
Find inspiration and advice from other small business owners with this casual meet-up. Events like this are a fantastic opportunity to network with others experiencing similar challenges and successes.
What: Lunchtime Lecture – Branding and Trade Mark Protection
Where: 1284 South Road  Clovelly Park, SA
When: 17 April 2015
An introduction to the importance of protecting your brand from the outset and how to go about achieving this with trade mark protection, as well as looking at the possible risks of not adequately protecting your brand.
What: Mobile Monday Brisbane
Where: River City Labs, Brisbane
When: 20 April 2015 (3rd Monday every month)
Features presentations and panel sessions on a broad variety of mobile topics and trends. Attendees at Mobile Monday events include leading mobile developers, marketers, designers and content producers, as well as representatives from the mobile network operators and device manufacturers.
What: The Start-Up Habit
Where: York Butter Factory, Melbourne
When: 21 April 2015
This course is sponsored by Muru-D – Telstra's Accelerator. They invite the top 25 entrepreneurs who apply to the workshop to try out their ideas among peers.
What: SLUSH Down Under – Pitching Contest & StartUp Alley
Where: Melbourne Convention and Exhibition Centre
When: Wednesday 22 April, 2015
Slush Down Under will feature a pitching contest where seed and growth stage startups will compete to win an all-expenses paid trip to Northern Europe's largest tech start-up event, SLUSH in Helsinki – with guaranteed investor pitch, demo booth, and pre-arranged 1-to-1 investor meetings with some of the biggest VCs in the world.
What: Business 101 Seminar
Where: Customs House, Sydney
When: 29 April 2015
The Business 101 seminars are designed for both existing and budding small business owners who aren't sure where to start, or may just need some advice on how to take the next step to grow.
This months talk focuses on how to put live music into your venue.
ACCOUNTING AND BOOKKKEEPING

What: CPA Australia Retail Accounting & Finance Forum 2015
Where: Hilton Sydney
When: 15 – 16 April
CPD: 14 hours
Through proven examples from retail leaders you will discover new ways to become efficient and manage costs, creating value through innovation. Will include industry experts from Microsoft, Woolworths, Telstra, David Jones, JB HI-FI, The Iconic, Ellery, Kent & Lime and Grant Thornton.
What: Chartered Accountants (ICAANZ) Accounting Conference 2015
Where: Brisbane Marriott Hotel
When: 16 April 2015
CPE: 6.5 hours
The Accounting Conference will provide all the necessary updates on key changes in financial reporting as well as usable tools to help you reach your full potential as a financial professional.
What: Social Capital, Trust and Financial Performance During the Financial Crisis
Where: University of Melbourne, 200 Berkeley St-G73 (Theatre)
When: 17 April 2015
The Presenter is Ane Tamayo, London School of Economics and Political Science.
What: Praxis, Doxa and Research Methods: Reconsidering Critical Accounting
Where: University of Sydney, Room 214/5, H69 Economics and Business Building
When: 29 April 2015
The Presenter is Jeffrey Everett, York University, Toronto, Canada.
What: Institute of Public Accountants (IPA) South Australian Professional Symposium 2015
Where: Morphetville Racecourse, South Australia
When: 30 April & 01 May
CPE: 15 hours
Speakers at the symposium include Dr Michael Schaper (Deputy Chair, ACCC), Dr Craig Latham (Deputy Australian Small Business Commissioner), Rick Cairney (Director of Policy for Business SA – Chamber of Commerce), Petris Lapis (motivational speaker), and Vicki Stylianou (IPA).
What: Reckon Roadshow 2015
Where: Capital and Regional Cities Across Australia
When: 05 May 2015 – 29 May 2015
Our biggest technology event of the year – the Reckon National Roadshow 2015 is back, just in time to get you prepped and ready for the new financial year.
Whether you're a startup business, accountant, or bookkeeper, this event is designed to inform and inspire you to think of new ways to embrace technology and stand out from the crowd. Discover how flexible cloud accounting solutions give you more choice, more freedom through your entire business journey so you can reach new heights.