Get some love flowing for your customers this Valentine's Day!
Festive or 'event' days like Valentine's Day represent a great opportunity for a sales and marketing push to boost your bottom line and keep your loyal customers happy.
You don't have to be selling flowers and chocolates to show some love to your customers and make the most of Valentine's Day. It all comes down to customer retention and acquisition through marketing and promotional activity.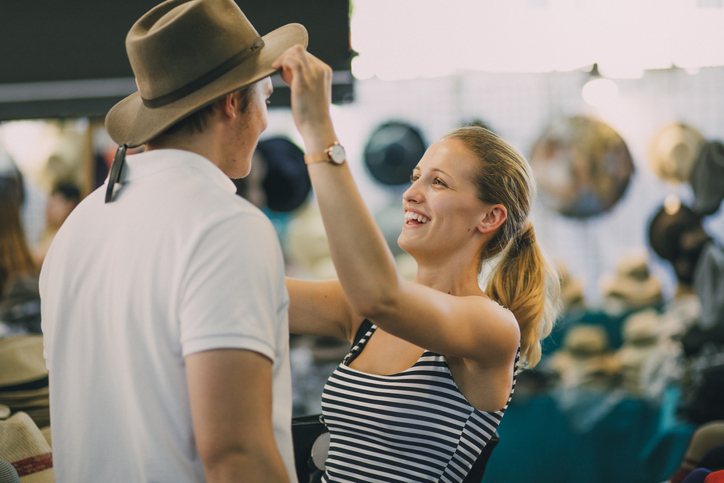 Aussies set to spend $485 million this Valentine's Day
So why should you bother taking a slice of time to target Valentine's Day for a sales push? Easy – it's a ripe time for spending.
A recent survey undertaken by the Australian Retailers Association and Roy Morgan indicates that Aussie consumers in Australia will spend $485 million on Saint Valentine's Day this year and suggest that Australians are poised to spend an average of $118 on gifts on their significant others!
Do a promo or create an incentive!
The best way to capture attention and dollars over Valentine's Day is to conjure up a promotion.
Once you have a suitable offer in mind, you can use this as a reason to reach out to previous customers or bring in some new ones.
Why not create a truly valuable rewards program to incentivise loyalty? Incentives are a core driver for human decisions – so make sure you provide one. After all, basic economics all comes down to enticing buyers…
The specifics of your incentive or rewards program depends on your business. For example, you could offer discounts for multiple sales and build temporary promo codes into your e-store then spread the word to your valued clients through a social or email campaign.
Perhaps you have a retail environment where a loyalty card system could be integrated with your POS software – similar to a coffee card.
Retarget your loyal customers
Retaining a loyal customer is far cheaper and more fruitful than losing them and acquiring a new one. It's your loyal base that really needs some affection to ensure they stay loyal.
To retarget and reward existing customers, start by looking to your data and pulling a list of previous customers.
Once you have your list together, fire off an email blast that contains your above incentive for your best customers. Whether you go for a discount code, free offer, or a two for one sale, is up to you and what you can cover.
Just remember, rewarding loyalty is not an expense – it's an investment in future sales.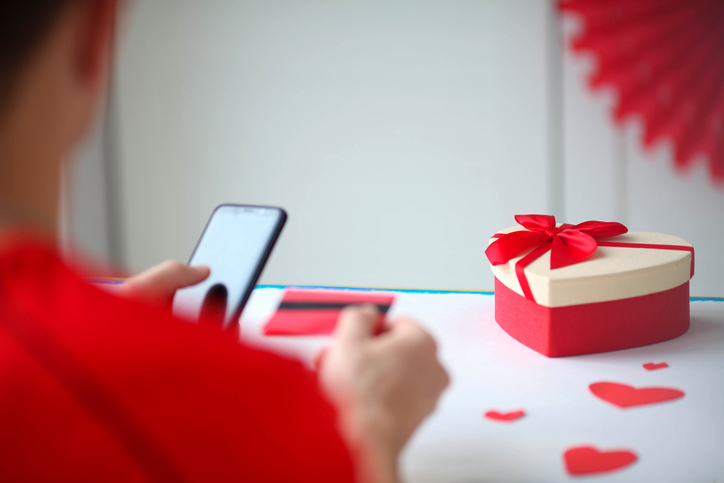 Do a social media blast
One quick and easy way to garner some eyeballs at a poignant time of year is with a quick social media blast. You can go a number of directions here, depending on your aims and business type.
If you have a loyalty reward, or one-off promo ready to go, then make sure you promote your offer through your socials.
If you don't have any kind of promotion on the cards, you can instead use this opportunity to boost brand recognition and spread some love. Whether you do an image and caption post, Valentine's Day shout out, or a team photo post, make sure you at least do something.
Circulating simple posts like this will help you stay front of mind, keep your rankings high in the various social platform algorithms, and will help ensure you don't fall into obscurity—all's fair in love and war…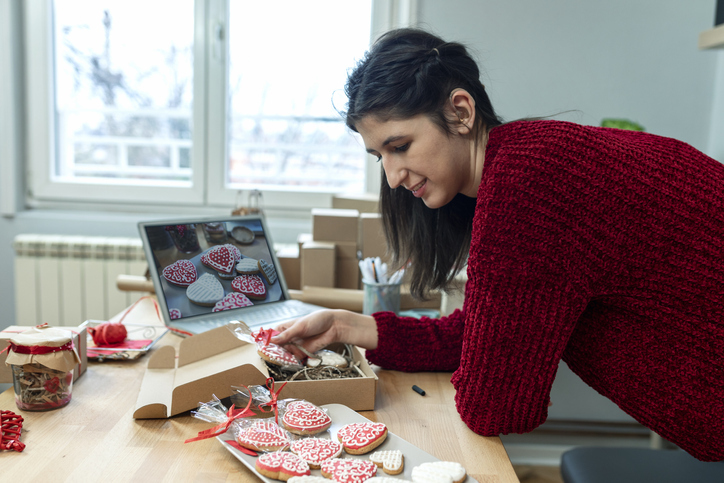 Dress up your space and make a free festive gesture
If you have a brick-and-mortar store – especially if you have a retail environment – get your team involved and dress it up!
Even if you don't have a lot of petty cash to spare, simple balloons and flowers not only make for a more attractive to foot traffic option, but you can also use this as a reason to upload a few social stories featuring your festive visage.
Think about offering free giveaways like chocolates or lollies at your point of sale. Your free gift doesn't have to be much, but even small gestures will give your brand a boost and elicit warm feelings in your customers which can influence repeat visitation.
As Dr. Eva M. Krockow wrote for Psychology Today when investigating the psychology of free stuff,
"Different reasons may account for people's bias towards free items, but it is clear that emotions play a large role. A positive charge is experienced when offered an unexpected gift, and this sensation of joy is likely to impact heavily on the subsequent choice."
Harness that good will!