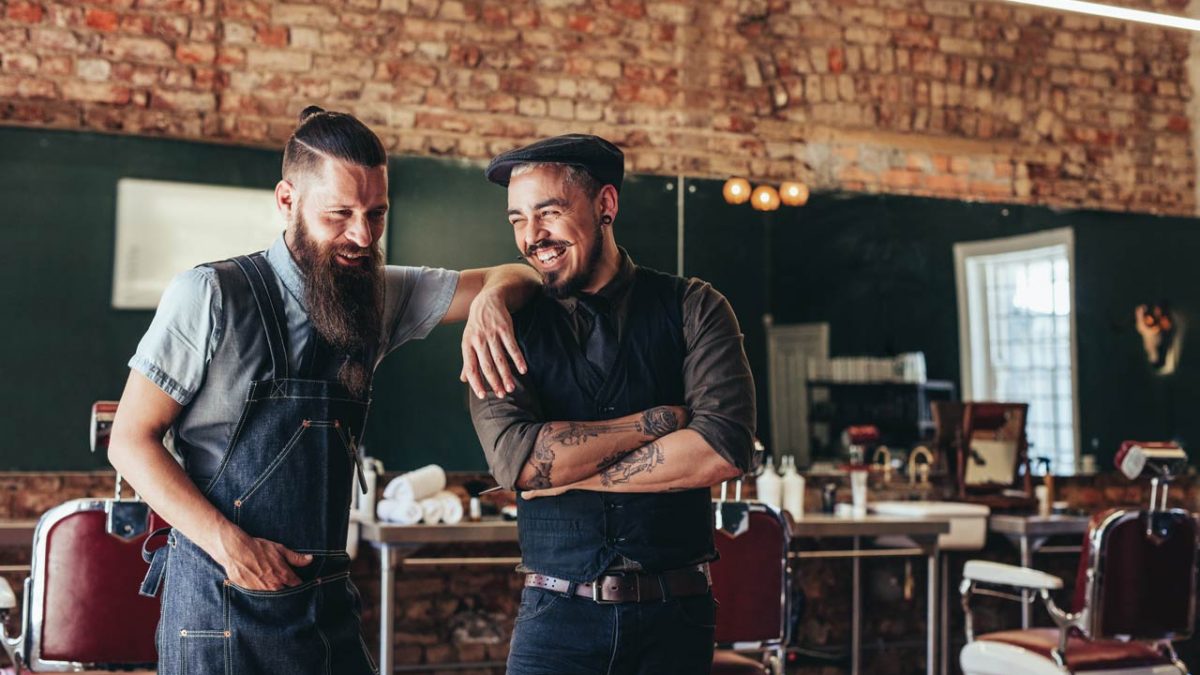 Productivity Apps You Need to Know
We've spent the last two years talking to our customers, looking at other accounting solutions on the market, but also considering our favourite apps in general and why we use them. As a team of technology enthusiasts, we're your typical early adopters, you can trust us to have tried and tested most of the lauded tools that are out there to see if they live up to the hype.
Software applications that are based in the cloud let you use different devices and increase collaboration. But what does this actually mean and how can it impact your current working practices?
Here's our round up of six of the best cloud-based apps currently out there and how we think they can save you time, help you work smarter and make you more efficient.
1. TODOIST
This one is for all the list-makers out there. To-do list apps are in abundance, but in our opinion, Todoist is one of the best. It lets you record and track the actions you'd normally write down in a list, day-to-day, week-to-week, project-to-project.
The benefit of it being cloud-based is that it synchronises data across different devices (and platforms). So if you have a lightbulb moment at 4am, you can note it in your mobile and find a reminder for the task waiting on your desktop when you get in to the office. You can share lists and allocate actions to colleagues, so it also supports collaboration.
As a business that strongly believes in the paperless office, Todoist is reducing the post-it notes and notepads in our office. Many of our teams have shared lists, and each task on the list gets a status update, meaning there's no time wasted in chasing up whether someone has completed an action. You can all check the latest progress from any location and any device, wherever you have a connection.
2. ONENOTE
Part of Microsoft's Office 365 subscription, OneNote is an app with huge potential, as you can choose how to make it work best for you. You might be someone who traditionally takes a notebook into a meeting to meticulously record notes.
With OneNote you could use your laptop, tablet or mobile to take notes and look at them later from any chosen device. Notes can be created and updated on the go too, as it works whether you are online or not. If you've ever duplicated time by typing out handwritten notes after a meeting, it's pretty obvious that recording those notes digitally in the first place prevents unnecessary repetition and helps you to remain more organised.
It also prevents that incredibly frustrating experience of returning to some notes, only to realise you can't read your own writing! Where OneNote is really beneficial, is how it lets you search. No more flicking through notebooks, type in the keyword, a client name or meeting date for example, and you can instantly retrieve your notes.
3. TRELLO
A digital tool for workflow visualisation. In plain speak, it lets you create project cards for each task and move them from one category to another, so you can see what is yet to be started, what's a 'work in progress', what's completed etc.
Unlike a traditional whiteboard, Trello lets you add additional information to each task including pictures and documents, tag colleagues, create to-do lists and set task deadlines. Like OneNote, it's hugely adaptable and can be applied to a range of business processes, plus it's free in the main app stores.
By digitising a system that many of us are already familiar with, Trello is really easy to start using. You no longer have to be in the office to update colleagues on the status of key activities, nor do you have to ask someone else to do it for you when you're between meetings. Trello lets you update workflow progress wherever you are and to see the latest updates from your team, meaning progress is recorded in real time.
4. SLACK
If you've ever used the chat function on Skype or used Microsoft Lync, then you'll be familiar with the advantages of an instant messaging tool. Slack offers the same functionality, but it has a more collaborative, social media-esque interface. It's a great way to create instant, informal conversations, but unlike Skype or Lync, you can create 'channels' that other users subscribe to or join. So as you move towards tax deadline, you could create a channel for everyone in your taxation department to focus relevant conversations (and avoid irrelevant, all company emails clogging up inboxes).
Slack feels more intuitive and sociable to use, than the other messaging apps around. Because it's designed for use in the workplace, it has additional features that help to make your working life easier. For example, it's incredibly easy (and secure) to add documents and files to conversations, making it a potentially great tool for sharing information with colleagues and clients alike.
5. TOGGL
Toggl lets you log and record time making it easy to track which projects your time is spent on. Available as a desktop or mobile app, this is a great alternative to practice management applications, which don't always make it easy to record time. Toggl has powerful integrations too and using it alongside an accountancy app means it's much easier to track chargeable and non-chargeable time. Toggl can save time for any business charging clients by the hour, days or weeks.
6. POCKET
A really great app to capture web articles, news stories and videos for later review. Pocket has plugins galore, so you can quickly add articles from your browser, email links to the app, and (in IOS 8) save articles to Pocket. So when there are news stories or deadlines that you need to remind yourself or your clients about you can find all of your saved items in one place. There are some cool benefits for recipients that make it easy to use too: as articles are synced and stored locally, the app can access your saved articles even when you're on the move and without network coverage or WiFi.
All of the apps listed above played a role in the evolution Reckon One, online accounting software that's perfect for any business. Simple to use and affordable.