Over recent weeks, you may have noticed employees wandering around your workplace with their eyes glued to their smartphones.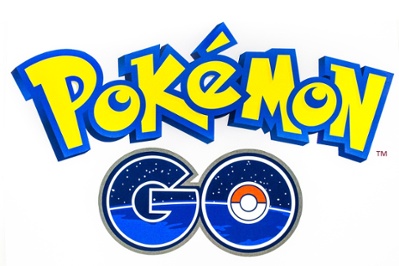 The cause of this behaviour is most likely the new Pokemon Go app which has spread rapidly, becoming one of the most used smart device apps, beating apps such as Facebook.
While not wanting to be the fun police, there are some considerations that employers need to be mindful of and some precautions that need to be taken.
On the flip side to this, there is also potential for employers to utilise this app to support team-building opportunities at work.
What is Pokemon Go?
Pokemon Go is a mobile game in which the smartphone user captures, trains and battles cartoon-like creatures called Pokemon using the phone's GPS and camera. As people play the game, creatures appear on the phone's screen as though they exist in the real world environment, blending together the real world and the world of the game.
The game has been praised by some medical professionals for improving the mental and physical health of players by encouraging them to move around and therefore exercise to find Pokemon. However, in contrast, there have been warnings that playing the game could have the capacity to cause accidents and injury due to players not paying attention to other people, their surroundings or potential hazards.
What workplace issues can arise?
In a work context, playing Pokemon Go has the potential to:
Distract employees from focusing on performing work tasks, resulting in reduced productivity
Present safety risks due to employees not looking where they are going while looking at their smartphones to locate and battle Pokemon creatures.
Note that employees who injure themselves while travelling to or from work may be covered for workers compensation.
Present a risk to any important or confidential data stored on smartphones that are used for work purposes due to the potential for such data to be corrupted by the installation of risky external apps.
Cause potential damage to an organisation's image if Pokemon players misbehave in public and can be identified as employees of the organisation
Are separate Pokemon policies required?
Organisations are required, either by law or the need to follow good practice, to have policies that cover each of the following:
Performance review and management procedures in cases where job performance falls below requirements
Workplace health and safety policies and practices which include statutory duties of care applying to both employers and employees
Policies on the use of mobile communication devices at work, as well as security precautions when sensitive work-related data is installed on devices owned by employees or employers and also used by employees for non-work purposes
Policies on outside-work conduct that can be construed as employment-related or that could be identified with the organisation and reflect badly on its image and reputation. This is admittedly a "grey area" in case law, with most cases being determined on their individual circumstances.
If the above policies exist and all employees are aware of them and understand them, it would not be necessary to prepare separate policies relating to Pokemon Go in the workplace.
However, the extreme popularity of Pokemon Go does provide employers with an opportunity to proactively remind employees of the policies that exist in the workplace and that they remain bound by them.
The reminder can be justified by references to the popularity of Pokemon. For example, employers can refer to their personal use of mobile communication devices policy and point out that playing Pokemon Go would fall within the scope of its rules, such as not downloading any non-business related apps, or that any that are downloaded do not place the security of any business data on the device at risk.
Benefits of Pokemon Go!
While Pokemon Go may prove to be a short-term fad, it may also provide opportunities for team building and fun within the workplace, for example, Pokemon-catching competitions between work teams could be arranged.
The game provides opportunities for employee's to use their cognitive skills as well as to socialise with a diverse range of other people. It can further help employees to develop their digital skills, which may be helpful for their jobs and careers.
By engaging and catering for your employees' enthusiasm for outside-work events within the workplace, their engagement will most likely increase when they are at work. The challenge, will be however to try to embrace the popularity of Pokemon Go in ways that do not disrupt the workplace and productivity.
Please contact HR Advice Online if you would like further information or assistance on 1300 720 004 or send an email to advice@hradviceonline.com.au