Want to learn more about the art of selling and how to train a sales team or employee?
We recently sat down with Francis Benitez, sales team leader at Reckon, to chat about his approach to selling, what he's learnt, and the lessons he imparts to his team.
Hi Francis, can you tell us a bit about what you do at Reckon?
Sure, well my official title is sales team leader for the partner team. So, I essentially manage a team of BDMs (business development managers). In turn, they look after the whole of Australia.
My team primarily deals with our software partners (which we call 'cloud advisors') for Reckon One accounting software, but we also look after other products such as Reckon Insights and Reckon Accounts Hosted.
We have quite a few partners to take care of, so we're always trying to strike a balance between growing the network but also nurturing our current relationships. Growth is extremely important of course, so we're always looking for new partners to join our network, which then leads to their clients (the small businesses) using Reckon software.
With this aim in mind, I provide my team with a lot of guidance and support. I still also engage the market myself, driving growth across new verticals – outside of our usual partner network. And I look after our "Key Accounts".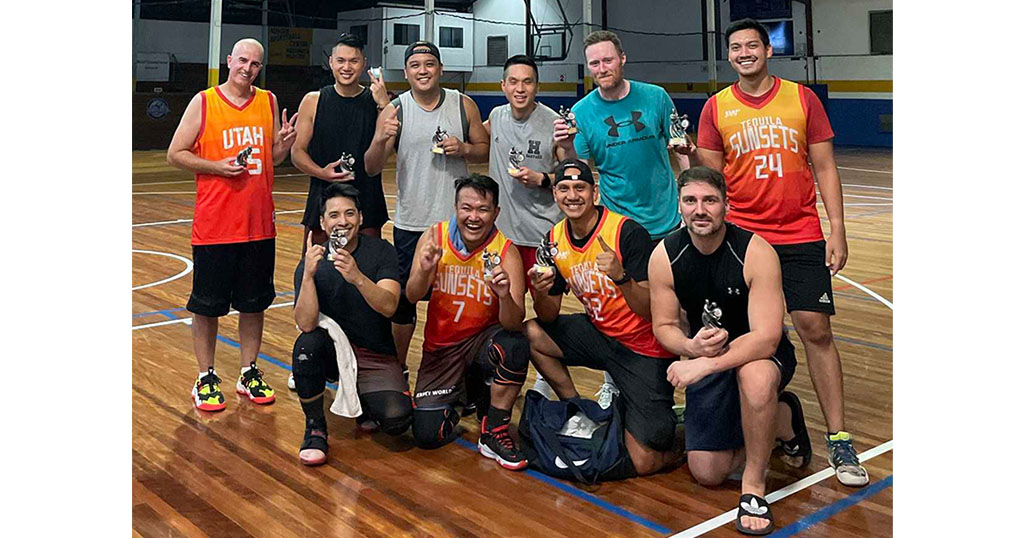 What about outside of work? What keeps you busy?
I love playing competitive basketball a couple of days a week. I used to be able to play more, but I'm just too old to keep that up these days!
Coming from a hospitality and nightlife entertainment industry background, I'm passionate about live music, live shows and other events, but checking out new bars and restaurants and appreciating great food with my partner is my main vibe. We live in the CBD, so that makes this kind of lifestyle a lot easier.
My partner and I cook regularly – we take inspiration from our eating journeys and try to recreate them at home. When I'm looking to have a more chilled weekend, I'll be gaming, or bingeing quality TV shows. But no matter what, my weekends aren't ever complete without enjoying a negroni or margarita, or both.
What are some of the key accounts you're working on at the moment?
One of our important Key Partners is Scouts Australia – South Australia Branch –  a large not-for-profit. The whole of Scouts SA is now committed to using Reckon to manage bookkeeping and accounting for over 100 scouting group formations.
With Scouts SA being an NFP, they need to carefully record donations and manage all sorts of financial activity. They have to be quite diligent when it comes to reporting a lot of the finances that come through to them. But being largely volunteer-based, the finance management and reporting of it can be quite inconsistent.
This is why Scouts SA decided to jump onto modern cloud-based accounting software in the first place. They chose Reckon due to our features and functionality, affordability, real-time visibility, but most importantly, because of the service that we provide – we've been very hands-on and communicate regularly with them from the start.
It's been fantastic to have forged a strategic partnership with Scouts SA and help such an iconic organisation manage their state-wide operations.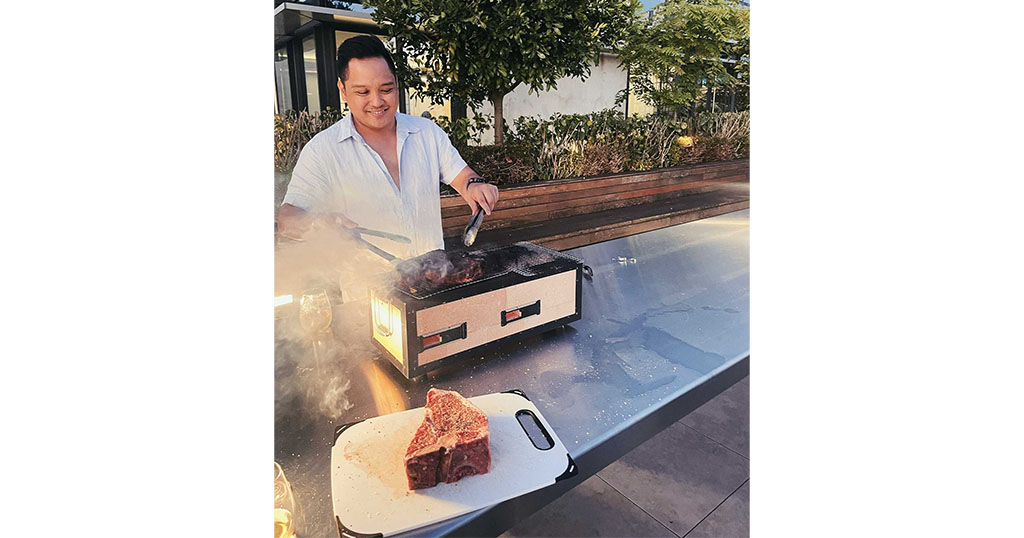 What lead you into the sales game, what is the real appeal to you?
To be frank, I'm a competitive person at heart!
I play a lot of team sports, so, you know, winning as a collective has always been in my DNA. I love the shared aspect of winning. Sales is like playing a team sport, where winning alone is not as much fun. I love seeing the people around me win and knowing that we all contributed to achieve that win.
Career-wise, I've always been in sales. I just genuinely like the hustle and grind when it comes to going for a sale, and the feeling of satisfaction when you achieve it. And of course, you don't always win, but these losses, they teach you though. There's always a lesson to learn in this game, whether it's having to change strategy, your pitch, who your target market should be, or some other factor. In sales, it can be a ruthless sink or swim game, and that kind of pressure does drive me to constantly improve.
But it's not just about the selling factor. The way I see it, everyone's a bit of a puzzle – and I love a good puzzle. On one hand, you've got someone that needs something and on the other, you've got a product or service that could potentially meet those needs.
So, it's the whole challenge around trying to figure out a customer's pain points and getting to know the business or person a lot more intimately. Solving the puzzle, thinking outside the box, and making the connection between problem and solution is the reward.
And one of the best things about getting to know a person and business better, is the relationship you will have naturally forged and strengthened. Never underestimate the value of networking and your credibility in the network. Most times, people will simply buy from people they trust and like.
When it comes to sales training, what are some of the best lessons you give to trainees?
When you're in sales, you're always told exactly what your goals are and the targets you're expected to hit. Sometimes those targets can be a little bit overwhelming.
So, the first thing I would teach anyone in being an effective salesperson is to just be organised. Be prepared. Give yourself adequate time to learn your product or service, and the market you're selling in. And then map a game plan for how you're going to achieve your learning goals and sales targets, and stick to it!
I also recommend having a checklist detailing how you'll be prioritising your day, week, or month. And choosing at least 3 items on that list that you must complete – no matter what.
You should also work backwards from a bigger goal. A bigger goal would be something like what you're trying to achieve by the end of the year. Go and break that up into smaller, more achievable goals so that you can see more clearly that you are actually progressing.
I believe in constantly learning and upskilling. I follow different people on LinkedIn, read books on selling methodologies and other personal development areas, and even refer to YouTube videos from time to time on sales techniques to help me stay up to date on how the sales landscape is changing – there's plenty of great resources out there.
Sales is an evolution, and the customers evolve as well. So as a salesperson, you need to continually upskill to be able to navigate and impact the target market effectively. Customers have a lot of power these days with the internet making it easier for everyone to do their own research to make informed decisions. This means you need to be just as well-researched and informed, and then be agile and fluid enough to find the most effective approach that the prospects will strongly resonate with.
The other advice I give to salespeople people is don't let the gig overwhelm you and learn to switch off at the end of the day.
Sales is a roller coaster. It can be mentally draining if you're not winning, and you're not going to win every single time. You're going to get a lot of rejections. So really try not to bring that home and take care of your mental wellbeing. And just because you don't win them today, doesn't mean you can't win them ever. Timing is a major factor in a sale.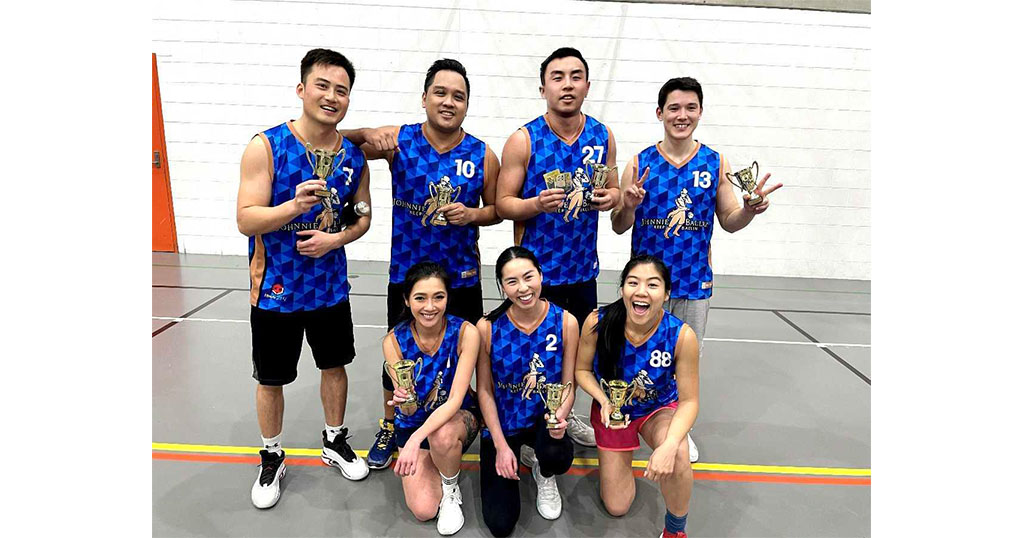 Do you have any processes in place you could share for managing a sales team?
The very first thing you want to do is be transparent in terms of your expectations and the KPIs you'll be setting. Transparency is key.
As a leader, you must provide a lot of structure. Have clearly defined and proven processes that your team can work with. You can't just tell your team what to do, there must be reasoning behind it and solid workflows.
You also need to provide a lot of regular training and have consistent catchups to keep communication lines open.
Ensure your team has access to relevant resources. At the end of the day, you're trying to train them up to be independent and empowered in their roles.
And then of course you need to be flexible. Everyone's different. Everyone learns in a different way. One person's strength may be another's weakness. Keep this in mind when you have group training sessions. Make sure you're adjusting sales plans to suit individuals and provide them a learning path just right for them.
The last thing would be to always celebrate your wins! You're not going to win every day, so always acknowledge people's efforts. When someone wins, celebrate it big! And make it known to the wider business!
If you were a small business without many employees, what would you concentrate on first to get your sales numbers up?
If I owned a small business, the first thing would be is to have a solid business plan and strategy. Plot your game plan out over months and years and set goals for yourself in terms of what you want to achieve.
Money going out is as important as money coming in, so you really need to understand and be aware in real-time what is happening with your money. Be organised and diligent with financial management and planning, set yourself budgetary restrictions or allocate budgets accordingly to various areas of the business, and stick with it.
I would also focus on marketing, but using a lot of the free marketing tools that are out there. Push yourself on social media to get your word out as quickly as possible, then understand the kind of engagement you're getting with your campaigns, to measure effectiveness and even identify new target markets.
Finally, you'll need at least a basic sales funnel to track your sales goals and progress. This is vital. Keep pushing until you start getting some traction, then harness that traction and build on it.
Do you have any advice for speaking at sales meetings or events to present an idea or product?
Yes. Rehearse! Rehearse it to yourself in a mirror. Record yourself. Practice it with somebody else.
When it comes to presenting, how it sounds in your head isn't always how it comes out when you say it out loud in front of an audience. So, familiarise yourself with your content, and remind yourself that only you know how your presentation should actually play out.
If you're passionate about your product or service – and you should be – then show that passion when you tell your story. You become a lot more engaging when people can see that you're very passionate about a topic or solution. Don't be afraid to show that passion!