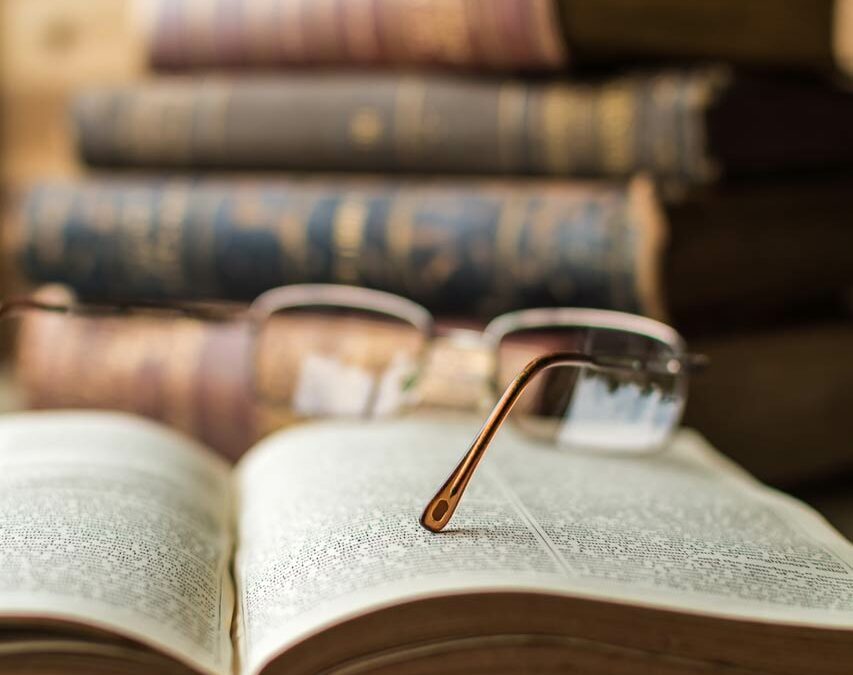 Have you got what it takes to start and run a successful small business?
Written by Angela Bichler: Sydney West Business Services. Chartered Accountant and Reckon Accredited Partner.
Running your own small business is not for the fainthearted!
Over the years I've helped many clients start small businesses and advised them at different stages of their journeys. Most clients have achieved various levels of success, but others, I would say, didn't have or get what it takes to succeed.
In Australia, small businesses comprise almost 98% of all business. However, as per the Australian Bureau of Statistics, more than 60% of small businesses fail or cease operating in the first three years after starting up.
When new or existing clients approach me and say "I'm thinking of starting my own business. Do you think that this is a good idea?" I take them through a comprehensive checklist covering off all the considerations of running a small business. Here is my high-level summary of the small business must haves.
Know your why
The first question I usually ask is, "Why do you want to run your own business?" If it's only for the money, then I would advise clients to think twice. Although money is an incentive, it doesn't drive you.
Without the why, the passion, a business owner can quickly lose motivation and the vision that's needed to achieve long term goals. If you love what you do you'll most likely excel at it.
Sound business idea
The next question is, "Do you have a unique or feasible business idea?" Do your research to make sure you understand the industry you'll be involved in so that you can dominate.
There may be other similar businesses out there so you'll need to think about what your competitive edge will be.
What is your point of difference? Or maybe you have a completely unique business idea. Although this unique idea may be brilliant, is this business idea marketable?
Capability and experience plus great communication skills
Do you have the skills and experience to carry out the core work of your new business?
For a start, every state across Australia has different requirements for licensing and permits, and they differ across industries. For a comprehensive look at what is required in your state and for your industry visit the Australian Business Licence and Information Service website.
Formal qualifications or having worked in a similar business beforehand can be an advantage. Not enough experience may mean costly mistakes and loss of reputation, which is difficult to re-build.
Equally as important are excellent communication skills. You may be exceptional at what you do or produce, but you need to be able to articulate this to your target market.
As a new business owner, you'll need to market and network constantly. From networking with prospective customers to negotiating supplier payment terms, you must be able to communicate.
Planning and organisation skills
Everyone has heard the saying, 'if you fail to plan, you plan to fail'. This is so true – planning is important at all stages of business.
Before starting a business, a business plan is essential. This enables the business owner to identify their strengths and potential threats and articulates the mission statement, initial goals and core values. The business plan will help you keep focused on both your short and long-term goals.
Once you have an initial plan, you need to be able to execute the plan. This requires good organisation skills. You need to be able to stay in control of your business by routinely and methodically carrying out tasks like invoicing customers, paying bills, marketing, gathering information, troubleshooting as well as carrying out your day to day servicing of customers.
Staying organised equates to less stress and the more organised you are, the easier it will be to tackle unforeseen situations.
Financial stability and discipline
Most business need some level of capital to get started. This can be a large stumbling block for many thinking of starting their own business.
If you have existing debt, no savings or way of obtaining funds for your business start-up, you may not be able to give up your day job, just yet. You may need to build your business in stages and transition from employee to business owner.
When you're starting a business, you need to consider your basic personal costs (like rent, food, car etc) as well as all the business star-up costs. You need to be able to manage your cash flow and be financially disciplined.
It's very tempting to spend cash immediately once it starts flowing into the business, but you need to ensure that you do not leave yourself short. Poor cash flow management is a leading cause of business failure.
Know what you don't know
Starting a business should not be an independent journey, no matter how confident you may be.
It's not possible to know everything and there are some aspects of a new business that will always be better off in someone else's hands. A great accountant for example, can help you navigate the complicated tax laws and ensure that you're always in compliance with your tax obligations.
A lawyer can advise on the best business structure for you, how to protect your business against litigation, and help you to protect your intellectual property. Don't be afraid to outsource to a professional as it can save you valuable time and money in the long run.
Trying to do everything yourself can also result in you becoming bogged down with tasks that undermine your big picture goals and slow down business growth.
Confidence, energy and resilience
Perhaps the three most important traits for a small business owner to have is confidence, energy and resilience.
Confidence because customers and other stakeholders prefer to do business with those who appear competent and secure in their abilities.
Energy because you'll need a lot of physical and emotional energy for those long days, every day of the week, in the start-up phase. You should also consider the impact that starting your own business will have on your personal life and your family.
Finally, resilience, because businesses have ups and downs and sometimes serious knock backs. Learning and growing from mistakes builds resilience as does the ability to overcome adversity.
Starting your own small business isn't easy. It takes a lot of hard work, determination and good management to turn your business idea into a successful reality.
I encourage those wishing to start a small business to visit the Australian Federal Government's business website to get a great background into running a small business in Australia.
Then make sure you partner with a good accountant and/or business mentor to teach you the basics of running a small business and seek advice at the beginning of your journey as this will ensure you do get what it takes to run a small business.
About the author
Angela Bichler: Sydney West Business Services. Chartered Accountant and Reckon Accredited Partner.
Our primary objective at Sydney West Business Services is to ensure our clients receive exceptional and reliable service from day one. We aim to build and maintain strong working relationships with our clients to help them succeed in all aspects of their business. Reach out to us if you're thinking of starting a new business or you need assistance with getting your existing small business on track.
Reach out to us if you're thinking of starting a new business or you need assistance with getting your existing small business on track.
Website: https://www.sydneywestbiz.com.au/
Email: admin@sydneywestbiz.com.au
Phone: 02 4571 1911
Angela also took part in our Resilience case study series. You can view her story below: