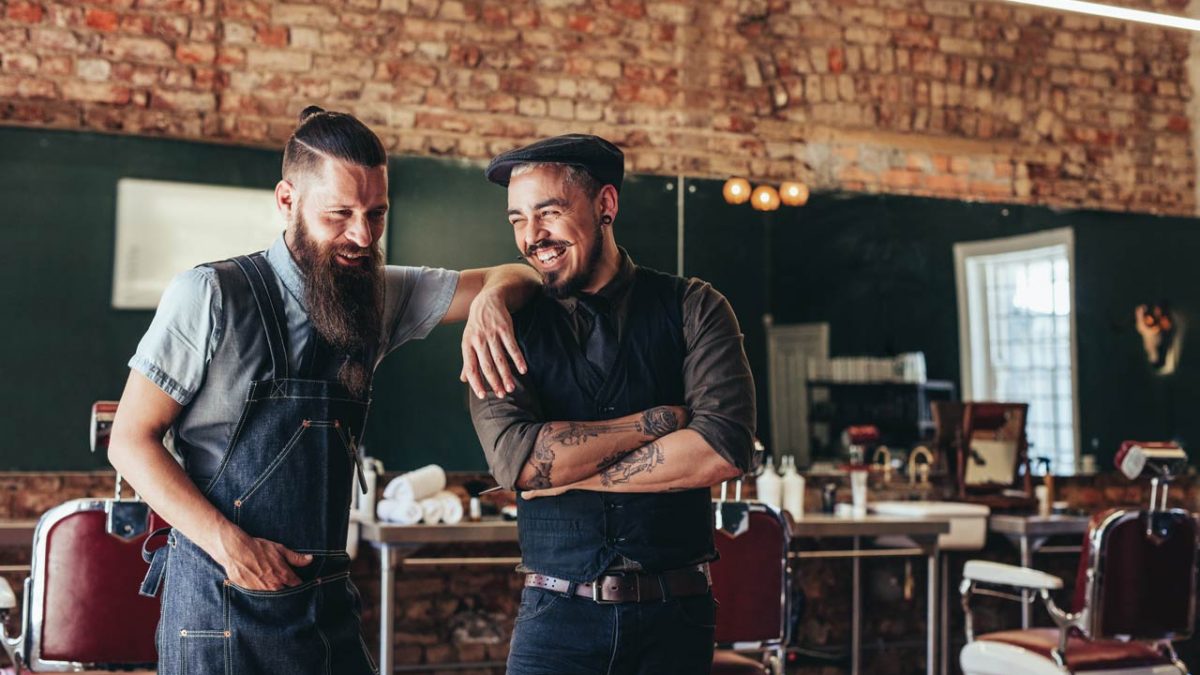 Franchises for dummies: 5 savvy considerations
Franchises are undoubtedly a fantastic way to become your own boss and start a thriving financially successful business. They carry less risk than starting from scratch and offer a level of security startups are deprived of. But don't get complacent! They are also not be taken lightly. Here are a few ways to keep yourself secure as you trample down the path to career freedom.
1) Research, research, research!
Already have a franchise in mind? Good. This means you are sufficiently passionate about the business, you will need it.
What else do you know about the franchise? It is imperative to source the franchisor's business financials and discuss the potential agreement with a financial advisor as well as a legal one.
How are their stocks? Any negative or positive media press? How do they look online? What's the detailed business model?
If the business looks viable, has a strong brand and displays steady financial growth you are probably in good steed.
Time to build a bomb-proof business plan and map your expected revenue, capital requirements and targets.
Run your numbers again. Only once you have a full business plan and an excellent understanding of the brand, history of the franchiser, the competitive landscape and the expected future of the industry should you proceed further (lest you become the proud owner of a blockbuster video rental store….)
2) Store Location
Time for more research! Discuss the potential sites for your store with your intended franchisor. The franchisor will usually have some well informed suggestions or even strict stipulations here. Listen up, they want you to succeed as well.
Think about the foot traffic, even going as far as staking the site out and taking notes on busy periods, dead spots, head counts, and general demographics. Interrogate the situation with a slew of questions:
What other stores surround it?
Are there too many competitors, or does your store clash with its surroundings? eg. Have you chosen a high fashion street to setup a 2 dollar store?
How is the access?
Easy parking?
Are there other points of interest nearby or reasons for people to congregate?
Is the age bracket consistent with your target market?
Has the area seen a lot of business failure or turnover?
Is it a safe and attractive area?
Is the area in growth in terms of real estate prices and infrastructure?
What are the rates like?
Is there good public transport?
Is there a reasonable expectation of demand?
All of these questions and more! Do some serious market testing, census scouring and geographic research before getting any deeper.
3) Financing for the future
Give your piggy bank a throttle and see how much it rattles, is it enough? Perhaps presently it is, but after the present inevitably comes the future. Will it still be rattling healthily then?
Consider your financial position as of this moment, tally your assets and capital, check your business plan and have a good look in the mirror. Now consider that you may need a financial injection following the first 6-12 months of trading.
Franchises start slowly, new stock needs ordering, lulls in customers need addressing, staff need paying and leaking pipes may need fixing. Account for this now in your business plan and ensure your expected cash flow is sufficient.
Banks are always the prime targets for top-up financing needs but often they are not the cheapest avenue for smaller loans. Instead, consider more competitive short term business loans for your franchise once your business is established and has a trading history. Check out Reckon Loans for more options and decide on the best avenue to suit you and your business plan.
4) The importance of top shelf employees
Ok you are looking good. Great brand, solid business plan, strong finances and a bang up location. Now let's fill it with employees.
Your franchise could be in the most incredible position with great rates and a perfect demographic, but you will still fail if your service sucks!
Many franchisors will have a strict regime when it comes to staff roles and duties, some may not. At the end of the day you are responsible for leading a winning service team and cultivating an attractive and rewarding work culture. Your sales will reflect it.
Reward staff actively, promote those who go the extra mile and be decisively brutal when you need to cut a dud employee loose!
Take staff input on board and ensure they will abide by any franchise rules in place. To avoid stasis or underperformance be very selective in the interview process and avoid 'gap filling' positions with 'ok' employees. Wait for the best – if you build it they will come.
5) Work / Life balance
An often overlooked consideration, and a very important one.
If you have genuine passion or interest in your franchise you will naturally be in a favourable position. Work will be less 'work' and you will not mind putting in the extra hours to achieve success. But also cast your eyes 5 years in the future, are you still passionate? Good, but passion for work can detract from other areas of your life, so be careful.
It is easy to let a business engulf your entire life in pursuit of success but important people in your life need a say too. Personal factors can be powerful reasons in determining your decision to operate a franchise, ask yourself a few hard questions:
Will you have enough time off to enjoy your friends, favourite activities and relaxing pursuits?
Will you have enough time to see your spouse or children?
Will this fit with your family life?
What about the location you chose, is the store too far from home for reasonable commuting?
Does the store run late into the night or start early?
Do you have trusted management staff to take over if you are sick, going on holiday or taking a day off?
All in all don't be too ready to sprint at the gate. Take your time, weigh all the considerations sensitively, check your calculations, tally your finances and please tell your family first.