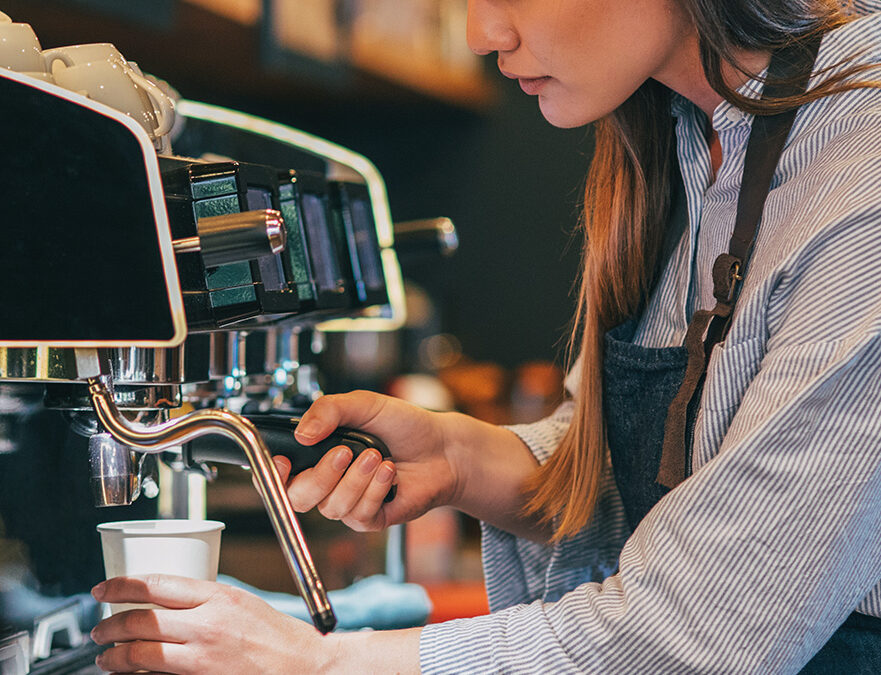 3 Australian female entrepreneurs who are crushing it!
Happy International Women's Day everybody! Despite the long-term trend of 'entrepreneurs' being largely represented by men, there is strong and positive growth in women entrepreneurs making a serious splash. Let's take a look at three of Australia's many notable female entrepreneurs of 2020.
Carolyn Creswell
A rags to riches story of a young woman with a vision who took her game to the highest level.
Carolyn's achievements
After facing the sack at the age of 18 while working in a tiny muesli store, Caroline had an idea. The business was apparently being sold and her job was about to disappear, so instead of taking the job loss lying down, Caroline bought the business in 1992 for a mere $1000.
The brand Carman's was born that day. This was to be a pivotal entrepreneurial moment.
With a passion for quality food products and an eye for branding and marketing, Carolyn grew Carman's from humble beginnings delivering to local universities into an international brand which supplies major Australian and international supermarkets.
A word from Caroline on her success
"One day I was told that I was to lose my job as the business was to be sold. I immediately thought, 'You could buy this little business! You love the muesli and you make it already!'
"My offer of $1,000 was eventually accepted and Carman's was born. It was a life changing decision. Finishing my degree proved challenging as I made deliveries before morning lectures and balanced the books in the library during lunch breaks." – Caroline Creswell
Naomi Simson
You probably know of Naomi through her appearances on angel investor show 'Shark Tank'. But how did she get there? What makes her so notable?
Naomi's achievements
Back in 2001 Naomi had an idea. She wanted not to sell products but experiences. Starting with a moderate $25k in seed money, she put her weight behind a new idea – RedBalloon.
RedBallon offers a range of experiences such as skydiving or paragliding – and offers them as gift vouchers for loved ones.
Working from the front room of her house on an archaic desktop PC, she set to work building an empire from scratch.
Although her first sale net her a mere $9, Simson knew she was onto something big. And she was right. Naomi Simpson is now one of the most successful entrepreneurs in the country, having expanded her reach in 2017 to include business management services on top of RedBalloon, Redii, RedBalloon NZ and The Huddle.
In addition to expanding her entrepreneurial ventures, she is a successful blogger, speaker, director, mother and author. And of course, her place as an entrepreneur and thought leader has been cemented through her appearances on the Shark Tank entrepreneur program.
What can we learn from Naomi's success?
"RedBalloon was not the first business idea I had – but as I look back now I realise that of all the ideas I had, it was the one that inspired me, that I was passionate about, that I could see myself making a difference with.

As I learned later when I did a Harvard Business course, the idea was a 'disruptive' innovation. It brought a new product to an existing market delivering it cost effectively and quickly" – Naomi Simson
Julie Mathers
Julie Mathers had a vision – an ethical vision of supplying sustainable 100% Australian products.
"We are here to help everyone make better choices. We are here to drive change so that all global businesses are ethical, cruelty-free and conscious in every aspect of their business." – Flora and Fauna.
Julie's achievements
Staring in 2014, after 20 years in retail, Julie knew she didn't want to be in the business of waste and destruction any longer.
Armed with her ethics, her conscience and her entrepreneurial spirit, Julie created Flora & Fauna: an online marketplace specialising in vegan, cruelty free and eco-conscious products.
By harnessing passion and coming at her business from a genuine place of sincerity, her business is now thriving with dozens of brands and hundreds of products, ranging from makeup and phone cases to fashion.
What is Julie's advice for aspiring businesswomen?
"My advice to anyone who runs an online business is to embrace customer reviews online. Instead of shutting off from them, do something with the information – it's priceless feedback." – Julie Mathers.