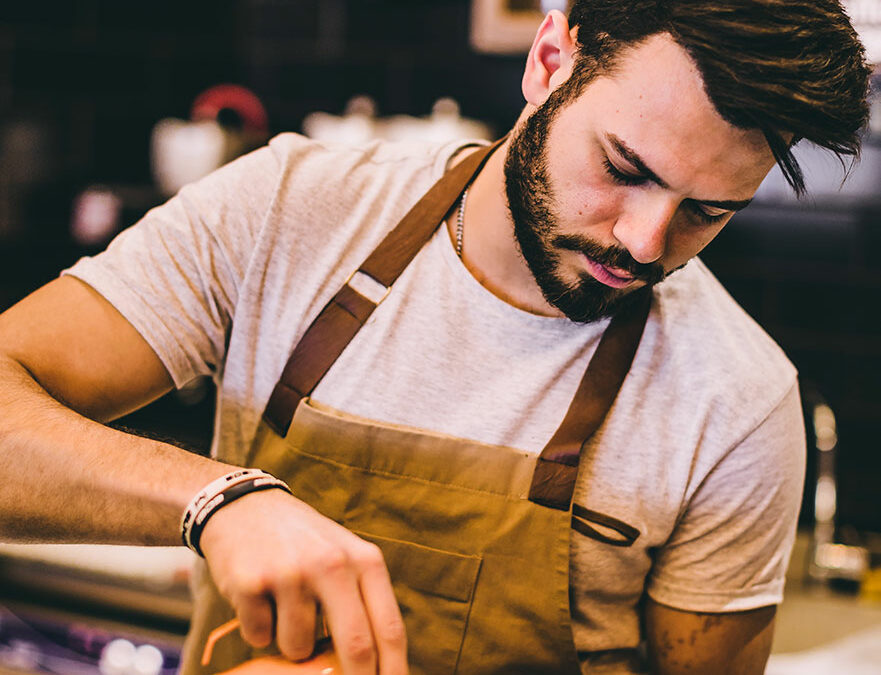 Business start-up costs to consider when starting a company
It's the first thing you need to consider when kicking a new business into gear: the feasibility factor.
How much will this cost to get off the ground? Is this idea worth it? Can I afford it? Will I make back those start-up costs?
Before you set up a Facebook page or print some business cards, you need to ensure you've thought of all the initial costs you'll incur before trading is even a remote possibility.
If you miss something, your capital or loan may not cut it and you could be dead in the water before you begin.
Research phase
Once you're sufficiently passionate about your idea that you believe will work – prove it.
Research, research, research. Get your head around exactly what your idea looks like and put it to paper. Most importantly, use this research to create a solid business plan.
A savvy businessperson at this stage would be making an appointment with an accountant or financial advisor before going any further. Not passing your business plan by the professionals who live in this space for a reason, would be, let's say, unwise.
If you need to chat to an advisor to strategise your business plan find one here.
Start-up costs
Ok, your business plan is solid, you've talked to an accountant and you have avenues of start-up cash (such as a loan, investors or personal capital) ready to go.
Let's lay down the primary costs you'll incur when starting a business.
Use your research skills to work your way through this list and add in specific costs for each consideration.
Business registrations, licenses and professional costs
One of the first costs you'll incur will be the professional fees and registrations you'll need to engage with before your business can float or even legally trade.
Calculate:
business registration
domain name registration
accountant, bookkeeper or business advisor fees
solicitor's fees
professional registrations and fees
licences and permits for your particular market
Technology and equipment costs
The list of technology and software will, of course, heavily depend on your industry and mode of working. What's clear is that you'll always need a level of technological assistance.
Calculate:
remote working equipment
software costs
computers, printers, scanners, modems and IT servicing
software for accounting, security, design, documents
internet and mobile packages
Marketing costs
Your business isn't going anywhere without putting some of your shiny pennies into marketing.
Marketing can be as expensive or cheap as you like. After all you could pump millions into TV ads in your first week. Look at your aims and budget and then consider what you can afford and what kind of return on investment (ROI) you'll get.
Calculate what you need to spend to maximise some basic marketing must-haves:
website
ecommerce
advertising, including social media ad spend
logo, imagery, signage, branding and design
creative/marketing agencies
search engine optimisation (SEO)
Setting up shop costs
If you're setting up a physical location, your costs will tend to be higher. In the current state of the world, be mindful of future viability when setting up a physical 'on-premise' location.
Calculate how much it'll cost to invest in the essentials of a physical location:
office equipment and furniture
shop front equipment
vehicles
plant and specialist equipment
fit out
Ongoing on-premise costs
Again, this will depend on whether you see a physical storefront as a feasible solution to your business goals. On-premise comes with its own unique set of ongoing costs if you're not going for an ecommerce/remote setup.
Calculate the following 'on-premise' costs to be mindful of:
rent/lease
stock
utilities
equipment
cleaning/maintenance
Financial and loan costs
You'll also have to investigate the necessary types of loans and business insurance products you'll need to access.
Calculate these financial products in case you need them:
range of business and staff insurance products
business loans, interest and overdrafts
potential penalties
Employee costs
Unless you're going it alone, you'll certainly have to account for having employees on the books. Of course, this brings a raft of specific costs your way. Employees may be costly but remember that keeping them on is always cheaper than hiring again, so cultivate your employees carefully.
Calculate crucial employee costs that will keep your business operating at its peak:
recruiters
salaries
health and safety – first aid kits, alarms, extinguishers etc.
COVID-19 specific costs
uniforms or safety clothing
training
tools
insurance