As a small business owner, it's exceptionally common to become overwhelmed by the reality of an all-consuming professional life. To combat this stress, it's important to conjure the ability to build a support network around yourself.
Here at Reckon, we recently reached out to some of our customers to get a firmer handle on how real small business owners have created supportive mechanisms to help them manage the stress. One of these customers was Paul Ward, founder of Warwick Psychological Services.
"Being a psychologist, strangely, can actually be quite isolating and quite lonely sometimes because it is just you and the client," shares Paul. "The client tells you about their life, about their problems, you're the only person who knows that stuff."
Paul often seeks guidance from both his office manager and his father to navigate the ups and downs of running a busy healthcare practice.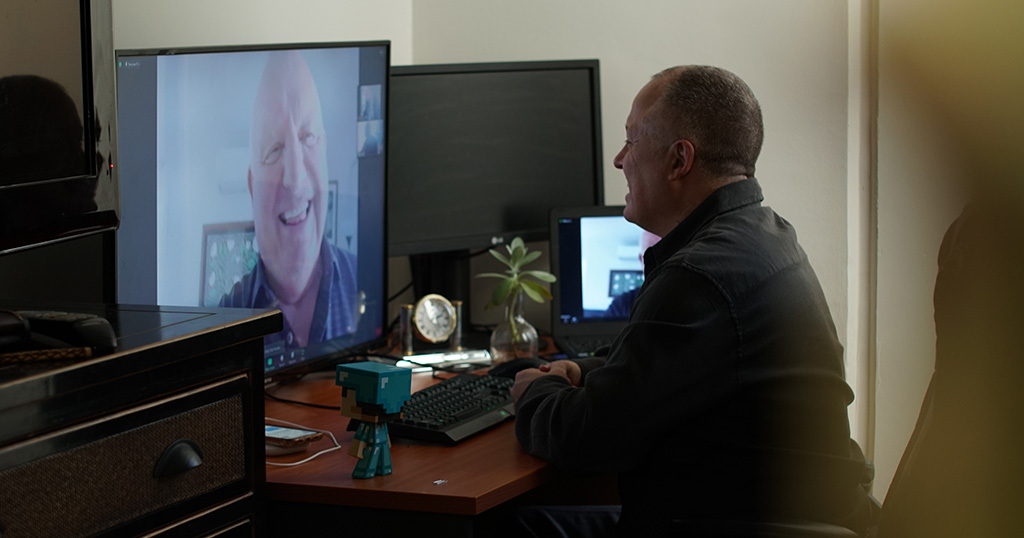 When stress abounds, the need for support arises
There will come a time in many small business owners careers – usually right at the beginning of their journey – where it becomes inescapable that they're overwhelmed. For psychologist Paul Ward, this occurred in 2019.
"I opened my practice in August 2019 and back then it was just me," he says. "It was me running reception, me seeing clients, me running everything."
This kind of self-reliant stress can only go on for so long before burnout arises and the ability to properly manage a business diminishes.
As a healthcare professional, Paul's drive to take care of his patients (and assist them to overcome their issues) often eclipses his need to take care of his own wellbeing. The advice of his father, Harry, has become invaluable.
Paul was able to gather business support through his father to help manage the early days of business uncertainty – and continues to seek his advice when making important decisions.
"I'm lucky that my father, Harry, worked as an accountant for many years," shares Paul. "When it comes to the business, if I'm thinking of doing something silly, I'll talk to him about it—he's the perfect sounding board."
For many other businesses, this role can be occupied by a more formal business advisor. Whether a personal connection or a hired professional, gaining business advice to clarify your path forward is often the first step.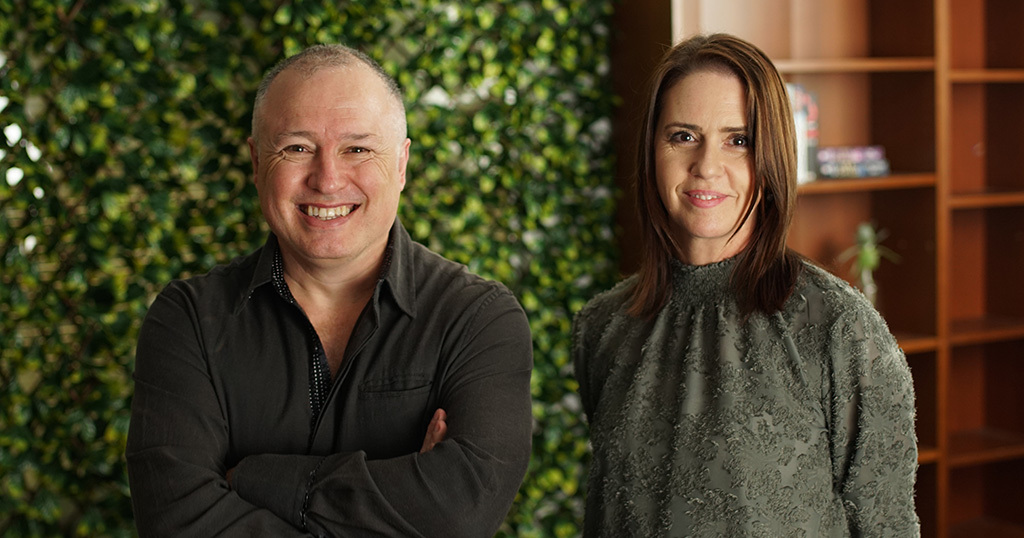 Carefully build out your employee network
Of course, you can't rely purely on your network of family and friends. They have their own jobs and lives to manage and becoming a burden on others is not a long-term solution. (Even a professional business advisor has limits.)
Apart from gaining advice from friends, advisors, and peers, you also need to manifest a support network by hiring carefully and building a trusted team to spread the load. This often starts with a key employee, usually a manager or team leader, who you can rely on and trust your business with.
For Paul, this came through hiring Sarah Colclough as his practice manager.
"I sometimes call Warwick Psychological Services 'Team Paul and Sarah'," shares Paul. "Sarah is one of the main people at work who I lean on.

"When I come into work, Sarah's very good at picking up on my mood. If I've had a tough day or if I'm not quite feeling myself, she'll ask how I'm doing.

"She's like my own instant psychologist! Sarah trusts me and I trust her and that means we work well together."
Whether you need a day off, or to delegate important tasks throughout the workday, it's important you hire your 'go to' team member carefully.
Since Paul managed the early stages of his business diligently, he now has a large practice with many employees he can trust in.
"Today, the practice operates with a dozen different specialist clinicians…I just love it—I love going to work, I love the people I work with."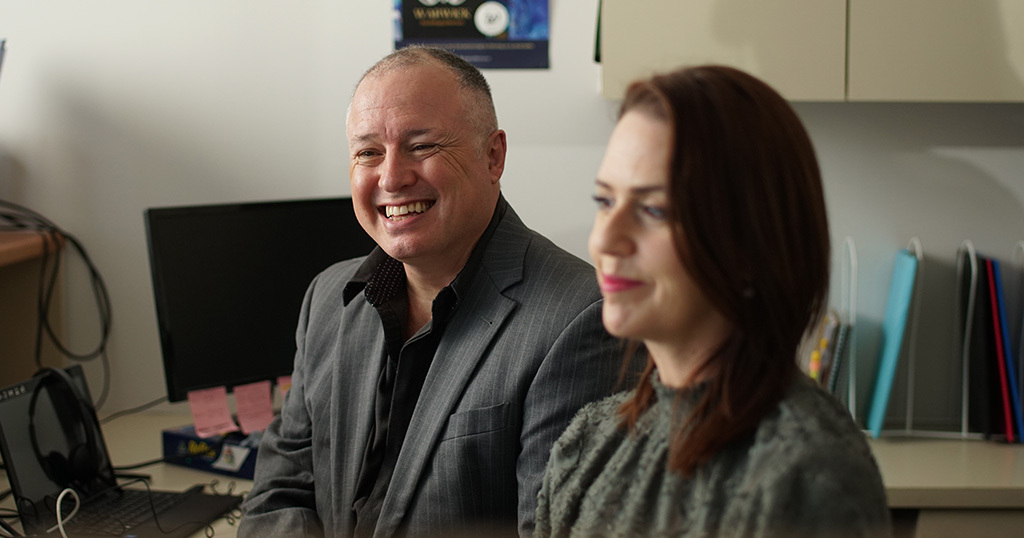 Becoming a support for others
Support networks and trust are a two-way street. As a business owner, it's important to be aware that you too are a pillar of support.
"I've worked in other private practices before, but I find it much more fulfilling now running my own because I can play a role in the strategy of the business," says Paul. "One of my focuses is really providing support and a great working environment for everyone who works here."
Gaining support through software tools and task automation
Once you've hired some key talent and have enlisted personal contacts or advisors to assist you with business planning and trajectory, you need to rid yourself of thankless and time-consuming tasks. Minimising the amount of 'pointless' work being done is the name of the game.
Once you've reduced admin and unproductive 'busy work', you can concentrate on what matters in your business and the need for support is diminished.
For Paul, relying on accounting software removed many stressful yet necessary business management and bookkeeping tasks, such as payroll, GST, BAS, and accounts receivable.
"We use Reckon for our payroll and accounting and we find it really intuitive," he notes. "The dashboard makes sense, the buttons are all in the right spot and it has a really natural flow that makes it easy to get things done.

"Because it's so easy to use, we get in there, we get stuff done and then we get on with the work that is most important to us."
This idea is true of many useful software solutions and systems. Whether it's a CRM, POS system, eInvoicing, or appointment management software, its important to keep up-to-date with a raft of time-saving modern cloud solutions, many of which can be integrated in a centralised system.