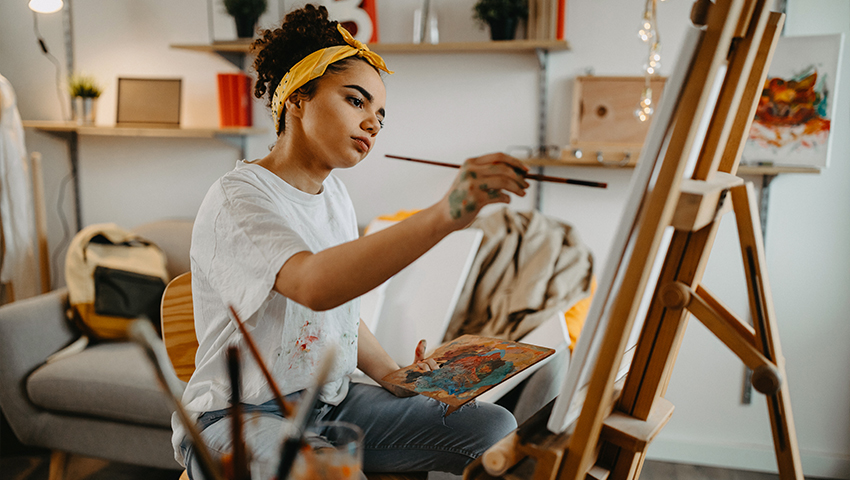 4 ways businesses can honour National Reconciliation Week
27 May – 3 June marks National Reconciliation Week in Australia. This is an important time to consciously recognise and respect our nation's first people and consider the way we can move toward a more inclusive and respectful future.
"National Reconciliation Week (NRW) is a time for all Australians to learn about our shared histories, cultures, and achievements, and to explore how each of us can contribute to achieving reconciliation in Australia." – Reconciliation Australia.
The theme for 2022 is "Be Brave. Make Change" which is issued as a challenge for all of Australia to undertake the unfinished business of reconciliation.
So, what can you do in your own business to contribute to reconciliation? How can you be brave and make a change?
1) Incorporate Acknowledgement of Country into your meetings and events
An Acknowledgement of Country can be a way of showing awareness of, and respect for, the Traditional Custodians of the land upon which a meeting or event is taking place.
You should consider incorporating one into your meetings, webinars, events, and speeches.
Acknowledgment of Country should be preceded by genuine research and understanding of the history of your location, the local indigenous groups who live there, and the issues they face.
When to make one
While not every meeting may feel appropriate for an Acknowledgment of Country, you should endeavour to do so with larger meetings, events, and webinars – particularly those which involve people outside your business.
However, Acknowledgement of Country must be done respectfully, with contrition, and not as a performative, or routine gesture. It should be authentic and personalised for the occasion.
Example of Acknowledgment of Country
Here's an example from the University of New South Wales, however, it's important to personalise your acknowledgement, so as not to fall into the trap of scripted tokenism.
"I would like to show my respects and acknowledge the Bedegal* people who are the Traditional Custodians of the Land on which this meeting takes place, and to Elders past and present".
* Of course, you should be aware of the specific local land you are speaking from, and the traditional custodians you are addressing.
Distinguish between an Acknowledgement of Country and Welcome to Country
A Welcome to Country is separate from an Acknowledgement of Country, and the difference should be understood.
A Welcome to Country is a specific ceremony which is performed only by a local Aboriginal person of significance (usually an Elder). The aim of Welcome to Country is to acknowledge and give consent to events taking place on their traditional lands.
2) Help spread the word with free digital resources
To help spread awareness of Reconciliation and broader indigenous issues, a solid first action is to be a part of the movement. Doing your bit to spread the message is a great step in this direction.
Reconciliation Australia provides a wide array of digital resources you can download and use in your marketing and comms. These include:
posters
flyers
social media tiles
social media covers and profile frames
website banners
email signatures
logos
Access these free resources via National Reconciliation Week's resource page.
3) Make a Reconciliation Action Plan for your business
A Reconciliation Action Plan (RAP) is a key element in the workplace to progress reconciliation. If you create a RAP for your business, it supports your local indigenous community and builds awareness of the issues they may face in a meaningful way.
There are different 'levels' of RAP which not only cater for varying business sizes but also for variances in how far along businesses are on their reconciliation journey.
The RAP framework provides organisations with a structured approach to defining their vision for Reconciliation and explore their spheres of influence. Furthermore, RAPs also provide meaningful avenues and resources to develop relationships with Aboriginal and Torres Strait Islander stakeholders
We encourage every business to check out RAPs here, embark on a reconciliation journey to help close the gap.
4) Support local indigenous businesses
Supporting indigenous businesses can benefit communities both directly and indirectly. There are many ways you can get involved.
Spend some time finding out more about your local indigenous communities and pinpoint businesses and initiatives you can support or partner with.
Even the simple act of installing indigenous art bought directly from the artist in your workplace is a great move towards supporting reconciliation and your community.
You can also look into business partnerships and opportunities. Perhaps you have local Indigenous suppliers you didn't know existed? For example, last year, Reckon launched 'Deadly Digits', an initiative which provides affordable and reliant accounting software for indigenous businesses.
Whatever you can do in your business to observe, support, and create meaningful action around Reconciliation Week is a move toward a better Australia.