3 socially-conscious entrepreneurs changing Australia now: what can you do in your own business?
Not everyone can change the world and we all need to make money, but what if you could do both?
Proof that this is possible are some very talented entrepreneurs out there not only running profitable and stable businesses but who are also helping to solve real-world problems—and make a bigger mark on the world over mere profits alone.
What is social entrepreneurship?
While many socially conscious businesses certainly profit (in the traditional sense) from their work, that's not the entire story. There remains a dedicated set of business owners who want to do more than just spin cash.
For many socially-conscious entrepreneurs, it starts with a desire to leave the earth and society better than they found it for future generations – this requires action with incremental grassroots steps.
Almost any business can take small steps and slightly tweak their model to become a more mindful operation. And the win/win scenario here is that most businesses, who are greener and more socially aware, are even more attractive to consumers.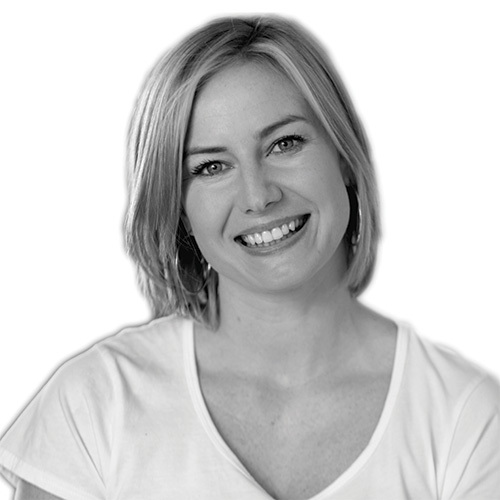 Erika Gleeson, Autism Swim
1) Improving access to swimming lessons
There are thousands of freelance swimming coaches and independent swimming schools around the country. But what can they do to help people a more diverse range of people learn to swim, while still maintaining their businesses? Enter Autism Swim, the international peak body for inclusive aquatic education, founded by Erika Gleeson.
By educating and accrediting swim coaches all over the world through their Australian certification program, Autism Swim, they help neurodiverse children gain access to swim training, and provides parents and participants with educational workshops, resources, and community-building assistance and networks.
"Children on the autism spectrum are 160 times more likely to drown than their neurotypical peers," Erika says. "Autism Swim is to here change this."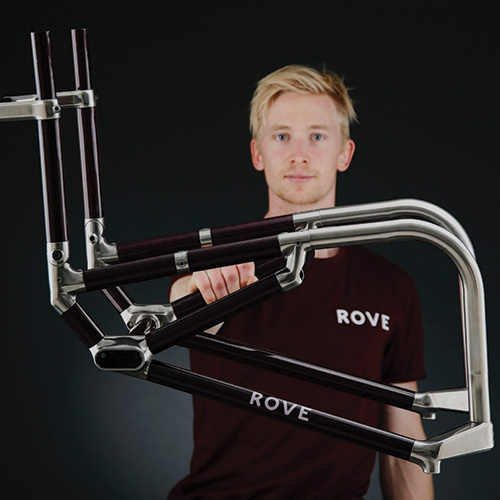 Ryan Tilly, Gecko Traxx
2) Channeling your talent for the greater good!
Talented Australian designer and engineer, Ryan Tilly, could have gone into a multitude of fields. But instead of launching a business in more commonplace markets, he decided he wanted to do something that helped an underserved portion of society – those with disabilities who have reduced access to the great outdoors, with a sharp focus on beaches.
Noting that only 0.2% of Australian beaches are wheelchair accessible, Ryan explains his mission:
"I have personally witnessed many wheelchair users just sitting and watching the fun at the beach from the concrete path. I have heard reports of people dragging themselves across the sand to go for a surf. I think it is completely unacceptable and so I am on a mission to solve this problem!"
By teaming up with Huy Nguyen, a fellow entrepreneur and wheelchair user, Ryan created Gecko Traxx, a simple attachable off-road tyre that fits over most wheelchair wheels.
Durable and portable, the Gecko Traxx tyre can be easily attached and removed from wheelchairs to allow the user to travel on beaches and other usually inaccessible environments.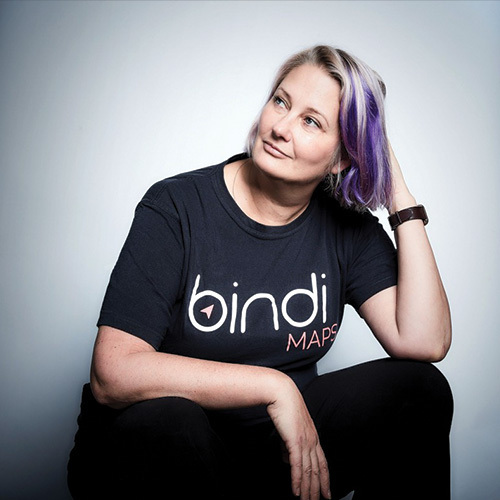 Anna Wright, Bindi Maps
3) Longsighted vision
With a Ph.D. and a Bachelor of Economics, Business and Accounting, Dr. Anna Wright sought to create a product that filled a need in an underserved portion of society – those with visual impairment and other disabilities.
A consultant, manager, and former senior lecturer at UTS Business School, Anna was looking to put her skillsets to use and launch a startup with like-minded individuals.
Dedicated to making "every space 100% accessible, changing the lives of people with a disability and making unfamiliar spaces more efficient for everyone to navigate" Anna and a group of co-founders, launched BindiMaps, a Bluetooth and smartphone sensor-enabled app that locates users precisely in indoor spaces.
"BindiMaps uses a simple, natural language audio system to describe where users are and what's around them, and the best way to get to their chosen destination," she says.
By working with businesses and public spaces such as hospitals, shopping centres, and education facilities, BindiMaps helps those with disabilities, specifically vision impairment, navigate indoor spaces with confidence, allowing greater mobility and confidence.
What can you do to make your own business more socially conscious?
While not every business will create new products or services to address gaps in society, there are always avenues you can pursue.
Make an effort to hire more inclusively.
Team up and support local social charities.
Make your brick-and-mortar premises more accessible.
Tweak your existing products and services to help those in society who are less served.
Interrogate your supply chains to see whether they are involved in societal or environmentally damaging behaviour.
Go greener by using sustainable supplies and suppliers.