10 Eye-Popping Business Cards That'll Make You Say 'Wow'
There are many ways to make your business card stand-out. A stunning design with an appropriate cardboard stock can provide a great wow factor, turning your card into a conversation piece and not just a card of contact information that is slipped into a wallet and never seen again.
We've assembled 10 great-looking business cards that are eye-poppingly clever in how well they define the personality and intent of the company.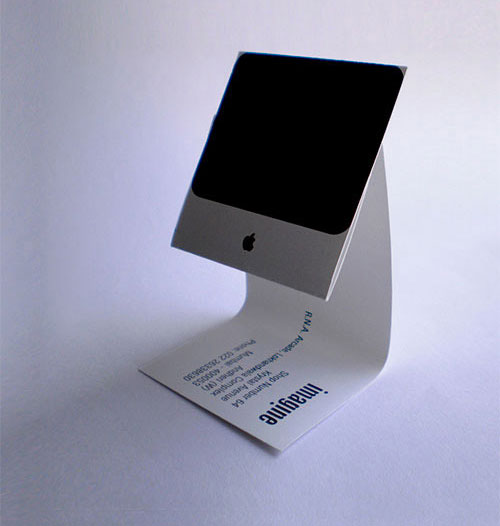 Designed by Sushil Kumar Swamy, this card is designed for retaillers of Apple products with the card itself turning into a neat Apple Mac desk toy. It's simple, memorable, and reflective of the product. It ticks all the boxes.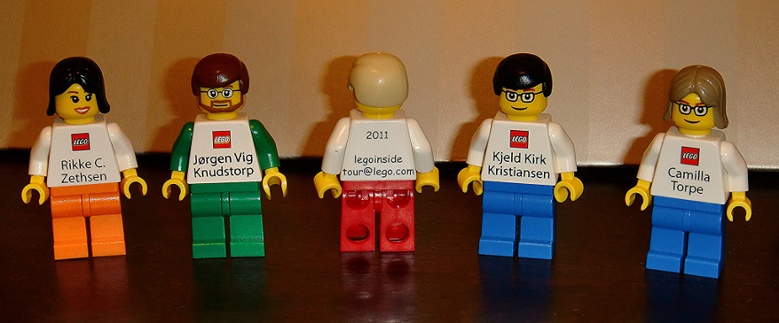 Staff at Lego have these amazing 1.5 inch figurines that serve as their business cards. Each figurine/business card is designed to look like the staff member who is handing them out, providing a strong visual reminder of them. And furthermore, it's completely on brand. The only negative of the Lego card figurines is that they're incredibly difficult to slide safely into a wallet.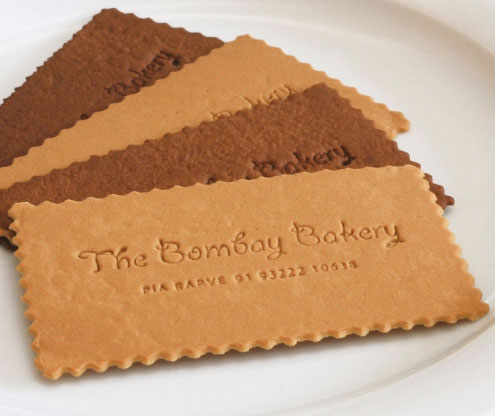 The Bombay Bakery had these unique, edible business cards which look and (presumably) taste great. The only real problem with these cards is that they aren't likely to make their way into one's wallet, reducing the longevity of access to the contact information. The human belly is one of the more unpleasant places to retrieve a company contact from.
Another edible card, but based on a very strong idea. Nobody wants to be caught by their boss with a headhunters business card on hand. A clever novelty that speaks directly to the idea that headhunter Aert van Seggelen acts professionally, with clients privacy in mind. The card is highly memorable and completely on brand.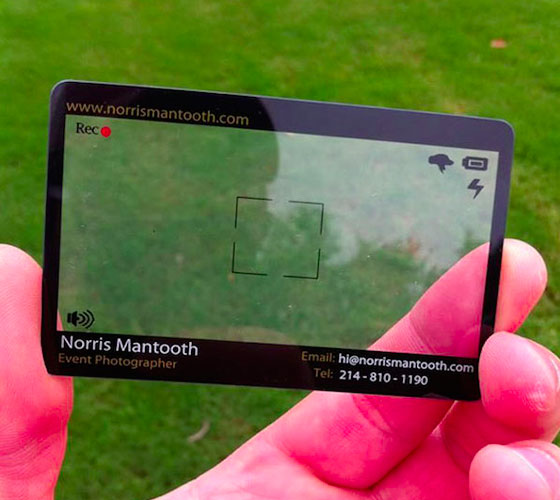 Photographer Norris Mantooth has this great business card that offers a direct relationship with the visually orientated services that he provides. It certainly has a wow factor.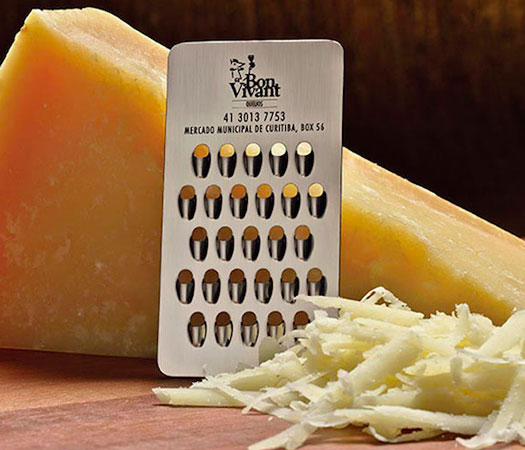 Cheese shop Bon Vivant hired the services of an ad agency to design these business cards which double as a cheese grater. This is an attention-getting card that is clever and durable enough to serve as a reminder of Bon Vivant for years to come.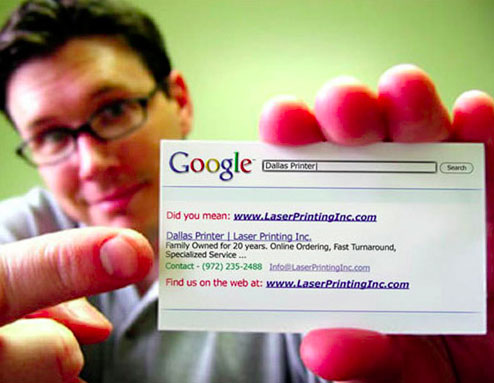 The struggle of the business card is that so many of us are digitally focused now. Undoubtedly when many people look back at their business cards they'll bypass typing in the URL of the company if it's provided on a card and just go straight to do a Google search for the company name. Laser Printing Inc have cannily incorporated this behaviour into their card, inspiring the recipient of the card to take some action and to do a search.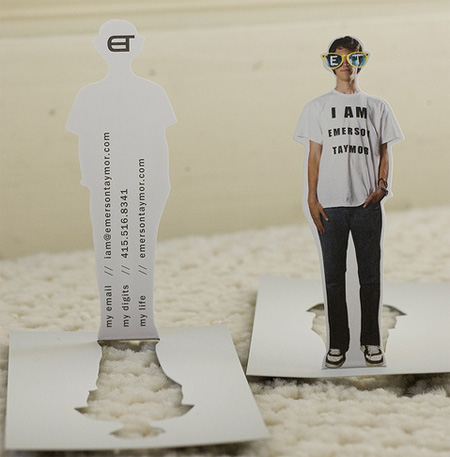 Emerson Taymor is a web design professional who had been seeking to establish himself as a brand. This clever approach to a business card certainly did the trick. Its clean and innovative design spoke well to his design skills, while the standee image of Taymor established him firmly in the mind of anyone looking at the card.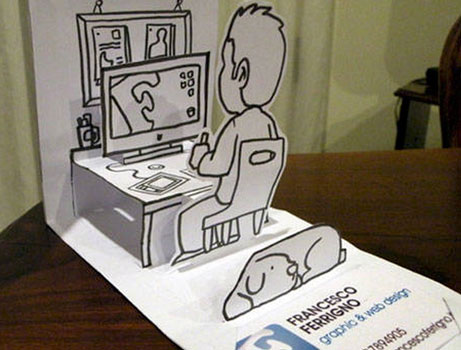 The ambition of Francesco Gerrigno is similar to Emerson Taymor's card, but conveys an entirely different sensibility. Ferrigno's less audacious-design conveys a more sensible, subtle approach without sacrificing the message that he can deliver visual flair.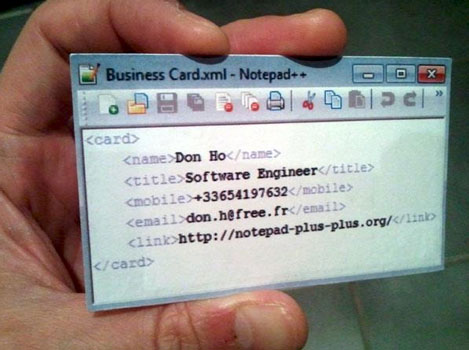 Encapsulating the essence and intent of a software engineer within the visual confines of a business card can be difficult. This card does a nice job in visually establishing the card holders job and company very quickly. It doesn't offer a direct branding consistency with any of the company's other marketing (presumably), but it is completely on target for drawing a strong connection with the type of work conducted.