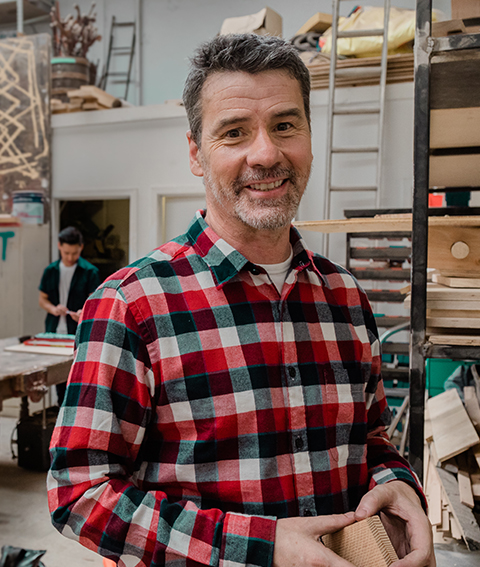 Daymo's accounting admin was cutting into time with his wife and kids
Daymo runs his own carpentry business and employs a few fellow tradies to work with him on building projects. He is doing quite well, however to keep his business successful he often slaves away after hours on the kitchen table. His family playing second fiddle to bookkeeping. Daymo finds himself toiling through the night to get the books done and he endlessly shuffles his confusing pile of receipts and invoices. With his wife Helen and kids becoming a little tested by his long hours, Daymo needed an accounting solution to keep his family happy, have more time to relax in the evening and keep his business humming at the same time.
Perpetually baffled by endless acronyms like STP and BAS, Daymo was looking for a simple, automated way to ditch the paperwork, run his business smoothly and keep his family happy. Daymo decided he needed accounting software and decided to start a free trial to see how it went. With Reckon One now taking care of his business compliance, he no longer stays up all night. His PAYG is taken care of and it doesn't really matter if he forgets what GST is. He can pay his employees from anywhere with online payroll software and invoicing takes a matter of seconds. Most importantly, he now gets to spend his evenings as he wants – eating dinner with his wife and watching Netflix with the kids. Watch the video >
"The confusing pile of receipts on my kitchen table is gone and I've got my evenings back."
Daymo
Carpenter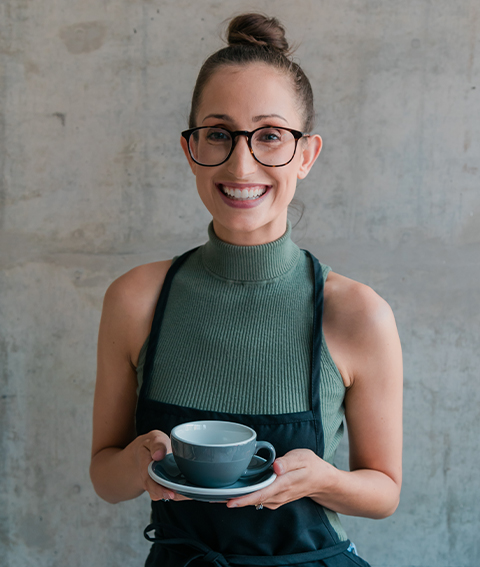 Liza was nailing food and service, but needed clarity on how her cafe was tracking financially
Liza is a high energy café owner who works ceaselessly to make her business a success. She often works from 6am in the morning until 5pm at night and her mind was beginning to fray. With her hectic schedule and a focus on high quality food and service, she often has no idea how her business is actually doing financially. This is a serious problem. Confused by why her bottom line seems so low compared to the foot traffic she sees, Liza needed a way to keep track of her sales and current business health. With no time to spare, Liza also needed it on demand with zero complications. Liza needed to cease the guessing games when it came to her financial situation.
To remedy her blind spots Liza turned to accounting software Reckon One on the advice of a friend and began plugging in her financials to get a better idea of her business health. Now blessed with easy on-demand sales reporting, she immediately discovered something disturbing that she would never had picked up before – Liza's employee had been stealing from her! Armed with new clarity over her sales and business numbers, Liza has now found a new confidence in her café's health. Not only that, she has now ditched the thief and found herself a far more valuable and trustworthy employee to help her café succeed. Watch the video >
"I could see my sales reporting in real-time and issues with cash flow become instantly clearer."
Liza
Cafe Owner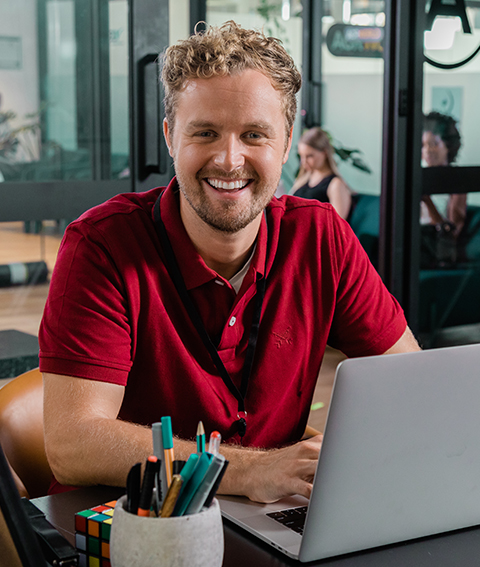 Benny's passion for travel meant he needed the ability to manage his business on the go
Benny is a young, single and carefree sports therapist who now owns and runs his pride and joy – a physiotherapy clinic. With a passion for yoga, meditation, rock climbing and travel, Benny is worried about one thing in particular – freedom! With the responsibilities of staff, compliance, invoicing and STP reporting, Benny's excel spreadsheet and meagre financial know-how began to show their limitations. With Benny unwilling to sacrifice his mobile lifestyle, he sought out online accounting software solution.
Benny needed something that massively reduces time spent on bookkeeping and business tasks while remaining independent and mobile. He chose Reckon One. Since Benny likes to operate his clinic with the least amount of stress possible with complete mobility, Reckon's cloud platform suited him perfectly. Benny will now often attend to business concerns from a beach or yoga retreat on his iPad or phone, with its simplicity and automation rounding off the hands-off experience. Picking it up easily, he now manages to balance his active lifestyle with his business responsibilities. He relishes in one tap payroll to keep his trusted employees happy and loves the super quick reporting and invoicing he can do whilst mobile. Watch the video >
"I love not being tied to my desk, it allows me to do my payroll and invoicing from anywhere."
Benny
Physiotherapist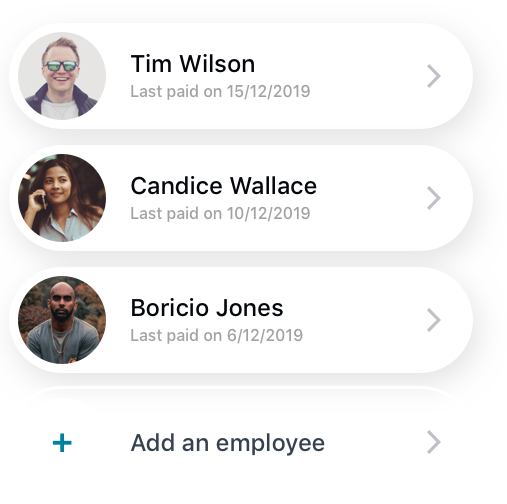 STP ready & ATO compliant
If you need to get STP sorted – now is the time to act! We've got a solution to suit every type of business. From a free mobile app to submit your employee's payroll info to the ATO to a comprehensive payroll solution for unlimited employees – we make STP compliance easy.